Why Yellowstone's Kelly Reilly Got Dragged Into Madonna And Guy Richie's Divorce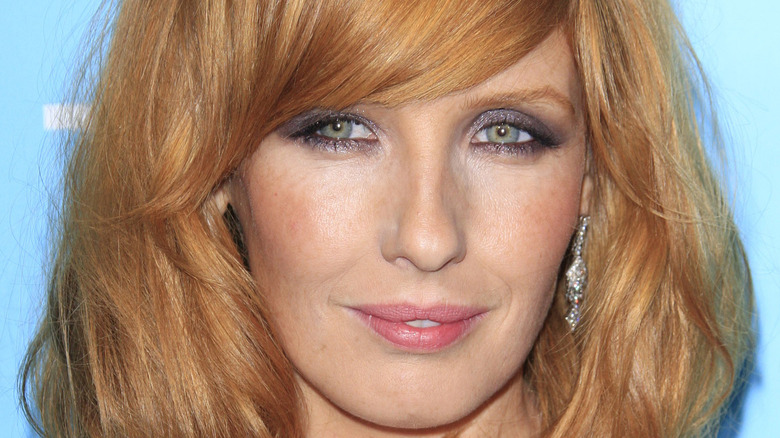 Joe Seer/Shutterstock
Kelly Reilly is an English actress who's enjoyed much success over the course of their career. However she skyrocketed to international fame when her show, "Yellowstone" premiered in 2017. Per IMDb, "Yellowstone" centers on the Dutton family, who own the biggest ranch in the United States, as they fight to keep their land in their family.  Reilly plays Beth Dutton, the rough-around-the-edges daughter of John and Evelyn Dutton, who's a stark contrast to Reilly's real-life persona. 
Prior to "Yellowstone," Reilly found fame in projects such as "After Miss Julie," "Heaven Is For Real," and "Prime Suspect 4." Reilly's work in 2008's "Sherlock Homes," where she played Mary Morstan (Watson's love interest) brought negativity into her life that had nothing to do with the quality of her performance. Instead Reilly's involvement spurred rumors, per US Weekly via Fox News that her alleged romantic relationship with "Sherlock's' director Guy Ritchie led his wife Madonna to file for divorce. 
Rumors allege Kelly Reilly had a relationship with Guy Ritchie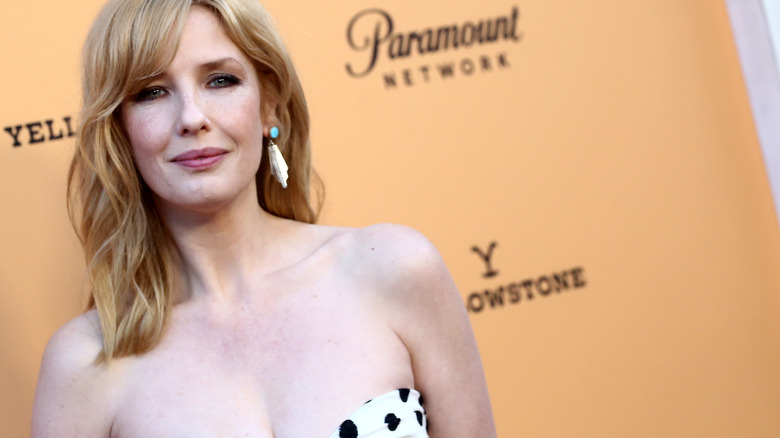 Tommaso Boddi/Getty Images
In 2008, Madonna filed for divorce from Guy Richie, who she'd been married to since 2008. Around the same time, filming for "Sherlock," which Ritchie directed, started up. Us Weekly, along with other gossip rags, posted the Kelly Reilly was romantically involved with Ritchie, and led to Madonna filing for divorce. The rumors turned out to be true and later that same year, US Weekly issued a retraction of the original report, via Gawker. However, the damage had already been done. 
Reilly, while speaking with The Telegraph in 2009, denied the rumors. "I had done one day's filming with [Guy Ritchie] and said, 'Hello, how are you?' shared Reilly. "We'd talked about a scene and before you knew it there were press on my parents' doorstep going, 'So, I hear that Kelly's the reason for the divorce.'" 
Two years later, in 2009 while promoting "Sherlock Holmes 2," Reilly addressed the Guy Ritchie rumors again. All that was ridiculous nonsense," said Reilly. "It was the first time anything like that had ever happened to me and I didn't cope with it very well at all." The actor went on to share that she "sued" and had to deal with people calling her and asking, "What's this about you and?' adding that '[The rumors] hurts people you love.'"
Kelly Reilly's happy and married today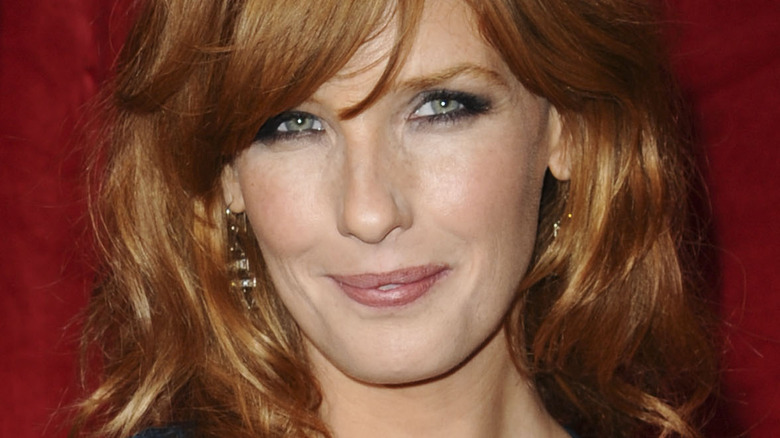 Featureflash Photo Agency/Shutterstock
Despite the personal drama surrounding Kelly Reilly and unfounded affair rumors in the late 2000s, the actor, in addition to professional success, is now happily married. In 2012, Reilly married Kyle Baugher who she'd been in a relationship with since 2010, per IMDb. 
Over the years, Reilly has been particularly withholding about details surrounding Baugher, but she did share that he doesn't work in the entertainment industry prior to their wedding. "I live between my house on the borders of Sussex and Surrey and New York, where my boyfriend lives," Reilly shared with The Guardian. "I'm not saying any more about him except that he's not an actor, not in the business."
At this time, Reilly has never mentioned having children with Baugher or otherwise. However, the couple stills has to put effort into making their relationship work. While speaking with The Evening Standard, Reilly shared in 2015 that, prior to "Old Times," she hadn't done a play in eight years because it was impacting her work life balance. "Now, I'm married and happy and content so I thought it was time to see if I could get that balance back," shared the actor.