Blake Lively Addresses Surprise Pregnancy News With Her Signature Humor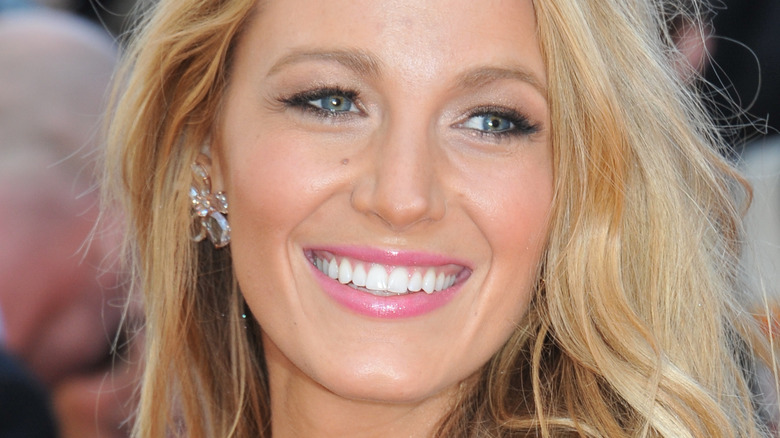 Jaguar PS/Shutterstock
Ryan Reynolds won't be as much of a "Free Guy" in a few months from now — he and Blake Lively are expecting their fourth child, per People. In a 2020 interview for Access, host Mario Lopez's kids filled in for their dad and spoke to Reynolds about fatherhood. "I try to be as present as possible," said Reynolds. This includes being on diaper duty.
After the couple welcomed their first daughter, James, in 2014, Lively confirmed that Reynolds is a hands-on dad. Unfortunately, while Reynolds definitely doesn't stink at being a parent, he did stink. "He just smells like poop," Lively revealed during an appearance on "Live! With Kelly and Michael," per E!. But that not-so-fresh new human smell didn't put Lively and Reynolds off from experiencing it again twice — their daughter Inez was born in 2016, and when Betty joined the brood in 2019, she got quite the welcome to the world: a shoutout in a Taylor Swift song.
Reynolds loves being a girl dad so much that he once told People, "I would not be an unhappy man if I had a six-person soccer team of girls." As for Lively, she told "Today" that a desire to have a ton of kids is in her and Reynolds' DNA. "I'm one of five kids, my husband is one of four, so we are officially breeders," she quipped. But before Lively revealed that they're expecting their fourth child, Reynolds hinted that they might be done having kids.
Ryan Reynolds joked about not having anymore kids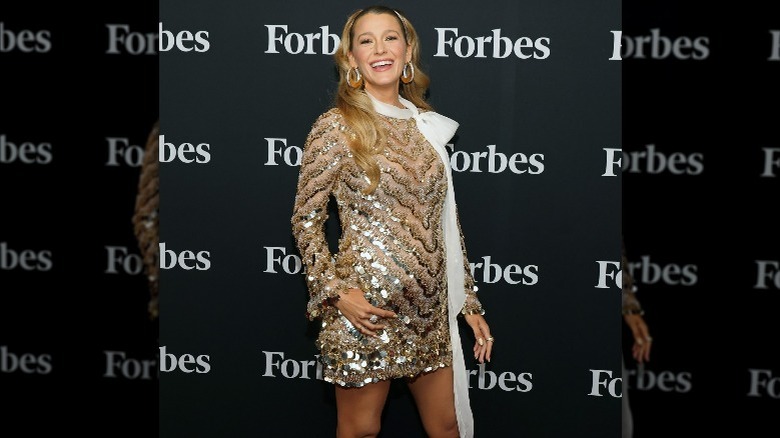 Taylor Hill/Getty Images
Blake Lively debuted her latest baby bump by attending the 10th Annual Forbes Power Women's Summit in a sequined Valentino mini dress. According to People, she joked about her bun in the oven at the event by telling the audience, "I just like to create. Whether that's baking or storytelling or businesses or humans, I just really like creating." She also said she wants her daughters to grow up knowing they don't have decide between motherhood or having a career.
Lively broke the baby news after Ryan Reynolds cracked his own joke about taking measures to ensure that he and his wife can't keep creating humans. In an ad for Reynolds' Aviation Gin, prolific procreator Nick Cannon explains how to make a cocktail called The Vasectomy. "Lord knows I need one," Cannon quips in the video. In June, the father of nine shared the ad on Instagram, where Reynolds commented, "I'm making mine a double," per Comments by Celebs. But instead, he's about to have a kid quartet.
Luckily, Reynolds will have plenty of time to bond with his new baby. In an interview with LinkedIn, he revealed he's taking a break from acting so that he can just be a dad. "I don't want to miss this time with my kids," he explained. "It's sort of the perfect time."