The Truth About Madelaine Petsch's Relationship With Aaron Carter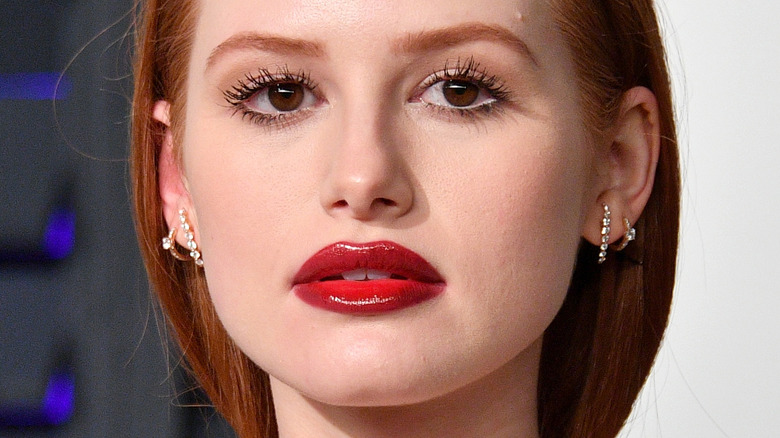 Dia Dipasupil/Getty Images
Madelaine Petsch and Aaron Carter briefly dated after meeting in Seattle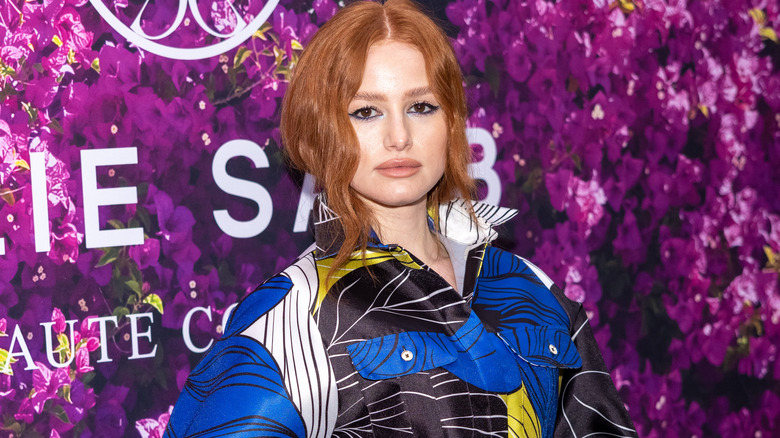 Arnold Jerocki/Getty Images
As it turns out, Aaron Carter and Madelaine Petsch used to be a couple of lovebirds. According to Entertainment Tonight, the singer first encountered Petsch the year before she landed her career-making role as Cheryl Blossom on "Riverdale." Carter says he met the future star while she was doling out pastries while working at the Republic of Pie. "[I] saw her with her little red curls and I asked her out on a date. I was very gentleman-like with her," he revealed. The two hit it off and the "Aaron's Party" singer said they "dated for five or six months" before parting ways.
A few years after their brief romance ended, while Carter was hard at work on his fifth studio album, Petsch began dating "Young & Stupid" rapper Travis Mills and he took issue with Carter namedropping his new girlfriend. According to Teen Vogue, Mills reached out to Carter via Instagram, where he told the singer to "stop using Madelaine's name in ANY interviews or press you are doing," adding that Petsch "has nothing to do with promoting your album." Ouch! 
But it looks as if Carter wasn't fazed by the message, as the singer jumped on Twitter to share the private DM with the world.
Madelaine Petsch inspired Aaron Carter's music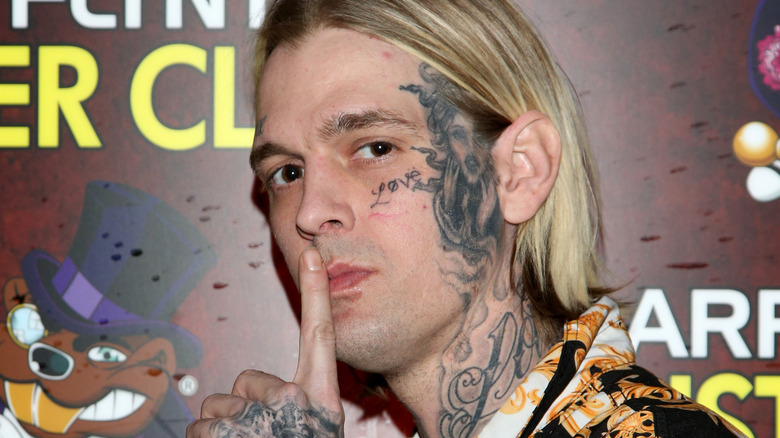 Gabe Ginsberg/Getty Images
Although Aaron Carter and Madelaine Petsch only dated for a few months, the singer says she inspired some of his later music. Speaking to Entertainment Tonight, the "I Want Candy" crooner explained that he penned the song "Seattle Tide" after bumping into his old flame at an airport in Seattle. Carter says he played the tune for her "in person," and she immediately knew the track was about her.
We'd like to think that same situation played out the first time Eminem played "Kim" for his ex-wife, Kim Scott. However, unlike Em and Kim, it looks as though there's no bad blood between Carter and Petsch. "I have not been watching [Riverdale], but I heard it's doing great. I'm very happy for her," Carter said, adding that "she's a very talented actress."
After hearing about the brief romance between Carter and Petsch, one small detail stopped a Twitter user in their tracks, who wrote, "My biggest concern after reading this is that you HAVENT watched Riverdale yet, Aaron. You NEED to Netflix binge it!!"