Inside Madelaine Petsch And Travis Mills' Split
Vivien Killilea/Getty Images
On Jan. 20, 2021, Riverdale returned to fans' screens after a premature season finale back in May 2020 due to filming being paused amid the coronavirus pandemic. The teen drama made a big change for its fifth season, with plans to jump ahead seven years into the future post-graduation. From Veronica (Camila Mendes) getting married to solving the mystery of the Auteur, the members of the friend group are in for a wild ride, per Entertainment Weekly. That being said, resident boss babe and fan favorite Cheryl Blossom (Madelaine Petsch) has seemingly had more drama off screen than on.
While Petsch and real-life boyfriend Travis Mills called it quits in 2020, it wasn't until January 2021 that the actress opened up about the breakup. The former couple had been together for three year prior to the split. Mills, who is an actor and a musician, announced his split from Petsch on Instagram in February 2020, writing, "I've had to accept there's no possible way to capture a love of this scale or its significance to me, in a few paragraphs." He continued, "That said, I'll try, because so many of you supported us over the years like a family would."
Keep scrolling to find out why Petsch and Mills went their separate ways and how Petsch healed during a tumultuous year. 
Madelaine Petsch spent time learning how to heal from heartbreak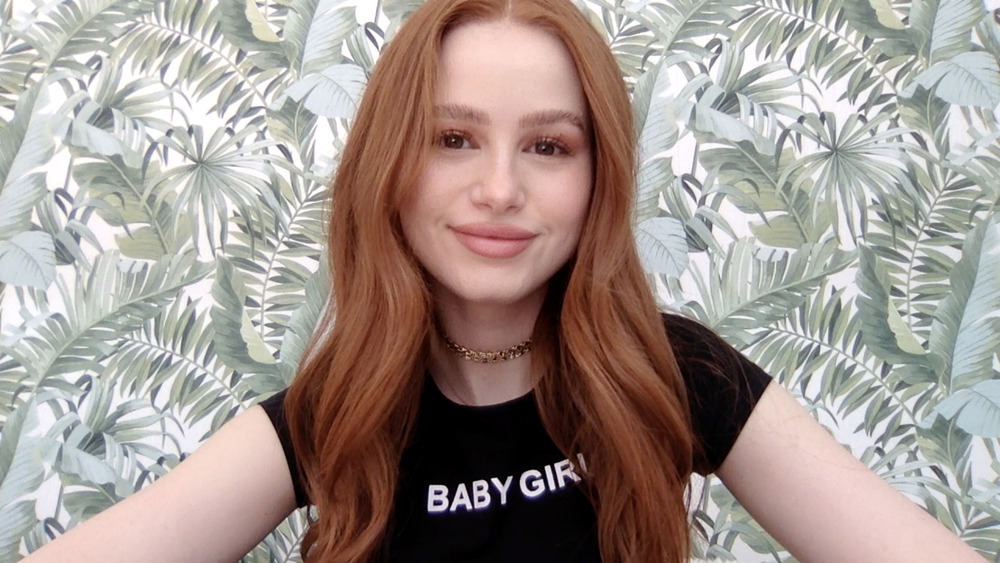 Getty Images/Getty Images
Madelaine Petsch had a rocky 2020. After breaking up with longtime boyfriend Travis Mills, Petsch struggled with her mental health. Immediately following their split, the coronavirus pandemic took hold, adding to feelings of isolation. "Every day was definitely a challenge and therapy was absolutely key for me to keep sane," Petsch told Flaunt in January 2021. "It really took me probably five months through this whole pandemic to get back to an okay mental state." 
Petsch has previously been open about her anxiety, even telling Glamour that she's struggled filming especially excruciating scenes for Riverdale. With production on hiatus during the pandemic, Petsch felt like she was losing her "identity" without the series on top of coping with her devastating split from ex Mills. Petsch and Mills originally connected after he reached out on Facebook to congratulate her for landing the coveted CW role, per Cosmopolitan. Mills apparently had auditioned for the role of Jughead Jones, now played by Cole Sprouse. 
Their love blossomed over three years until they seemingly amicably parted ways in February 2020. Mills announced their split on Instagram, citing the challenging cycle of rejection in Hollywood, living separately from Petsch while on set and trying to balance "real life." Even though they were breaking up, Mills said he will "always have [her] back" and that he "regret[s] nothing." 
Post-split, per People, Petsch said she tries to "radiate positivity."
If you or someone you know is struggling with substance abuse and mental health, please contact SAMHSA's 24-hour National Helpline at 1-800-662-HELP (4357).