Maren Morris' Tension With Brittany And Jason Aldean Appears To Be Going Strong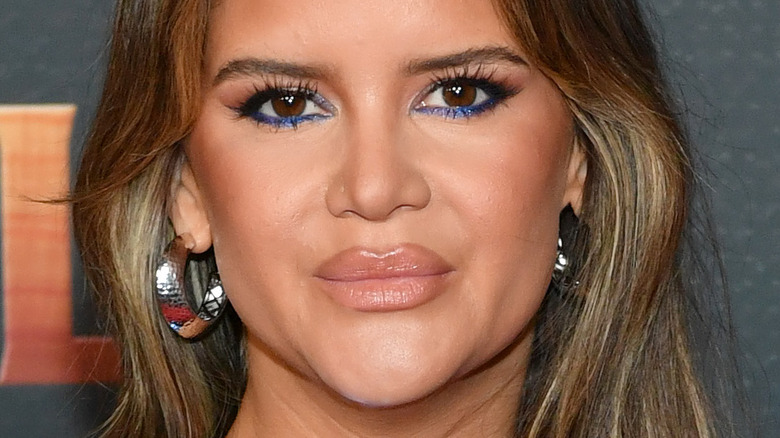 Jason Davis/Getty Images
Drama broke out in the country music world on August 23 when Brittany Aldean — Jason Aldean's wife — posted a video of herself on Instagram getting glammed up. She captioned the post, "I'd really like to thank my parents for not changing my gender when I went through my tomboy phase. I love this girly life." The "Dirt Road Anthem" singer and his wife are known for their conservative views, with Brittany often wearing "Anti-Biden social club" merch.
But country singer Maren Morris seems to have had enough of their outspoken views. "It's so easy to, like, not be a scumbag human?" she tweeted in response to Cassadee Pope, who was also slamming Brittany for not being inclusive to the LGBTQ+ community. "Sell your clip-ins and zip it, Insurrection Barbie." These comments eventually led to a social media feud that even brought in conservative commentator Candace Owens.
The "The Bones" singer doesn't have any shame in posting her thoughts, though. "Look, I'm not a victim in this and neither is she," she told the Los Angeles Times on September 20. "But I don't have feelings of kindness when it comes to humans being made fun of for questioning their identity, especially kids." And now, it seems that this feud has made Morris feel uncomfortable with being around her country music colleagues.
Maren Morris may not attend the 2022 CMA Awards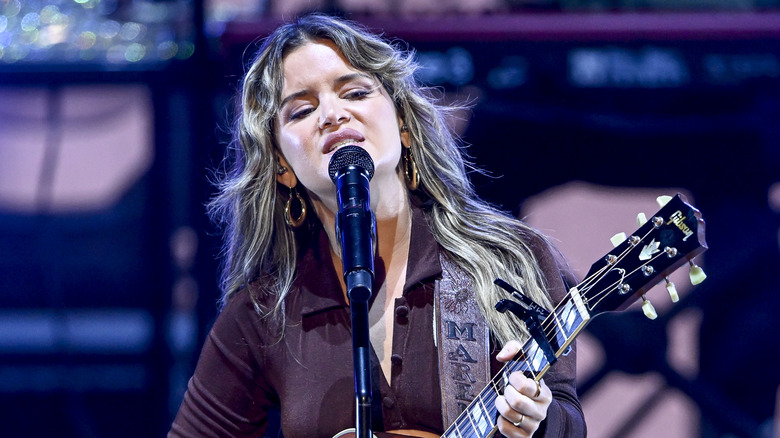 Steve Jennings/Getty Images
Although Jason and Brittany Aldean haven't been shy about sharing their political views, it seems that being outspoken still has its drawbacks. According to Billboard, Jason's publicity firm recently dropped the singer as a client after 17 years of working with him. The firm's reasoning for this was to keep the "core focus" of the business, and presumably not drama. Meanwhile, it seems that Brittany's recent controversial social media post has made Maren Morris want to stay away from celebrating the industry's accomplishments.
"Honestly, I haven't decided if I'm gonna go," the "My Church" singer told the Los Angeles Times in response to if she was attending the CMA Awards. She mentioned that she does have friends who will be there, but she "doesn't feel comfortable going as of right now." The singer didn't drop any names, though, saying that being an "awkward" person in general creates a "comfort" in not attending big events.
The country music industry has been in the spotlight in recent years for controversies relating to social issues. Morgan Wallen was called out in 2021 for using a racial slur in a leaked video. According to the Washington Post, the "Chasin' You" singer was put on a temporary time out, as his record label suspended him, radio stations didn't play his music for a period of time, and the Academy of Country Music took away his eligibility for awards that year. Interestingly, Morris took a public stance against Wallen, too.