Emily Ratajkowski Offers Hot Take On Adam Levine's Rumored Affair Amid Her Divorce Drama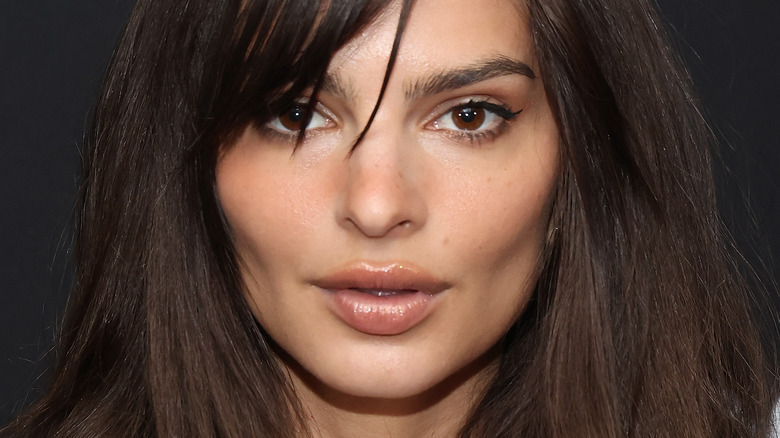 Taylor Hill/Getty Images
It's been a rough summer for a few of your favorite stars. Case in point: Instagram model and best-selling author Emily Ratajkowski sparked rumors when she was spotted in July sans wedding ring. At the time, a source told People that she had chosen to divorce her husband Sebastian Bear McClard. "She's doing okay. She is strong and focused on her son. She loves being a mom," the insider added. While Ratajkowski did not make a public statement about the split, Page Six reported that cheating on Bear-McClard's part had led her to call time on the marriage. "Yeah, he cheated. He's a serial cheater. It's gross. He's a dog," a source explained.
Another A-lister currently having a rough go of things in the romance department is Adam Levine. The Maroon 5 front man came under fire in September when model Sumner Stroh accused him of cheating on his pregnant wife, Behati Prinsloo. In a viral TikTok video, Stroh explained that she'd had an affair with someone married to a Victoria's Secret model, just before name-dropping Levine. Claiming that she was "young" and "naive" at the time, Stroh added that she'd felt "exploited" by the singer. In an Instagram Story (via TMZ), Levine denied that anything with Stroh ever got past the texting phase. However, it doesn't bode well that more women have since come forth to accuse Levine of cheating, per TMZ.
And, in the wake of her own relationship drama, Ratajkowski has something to say about Levine.
Emily Ratajkowski says men need to take accountability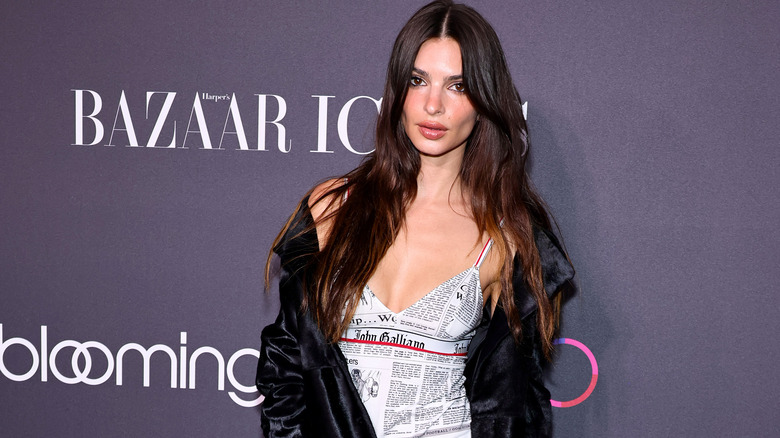 Theo Wargo/Getty Images
Given Emily Ratajkowski's own experience with a cheating husband, perhaps the reports of Adam Levine's infidelity struck a chord. Either way, she took to TikTok to give her two cents on the situation, though she refrained from mentioning Levine by name. "I don't understand why we continue to blame women for men's mistakes, especially when you're talking about 20-something-year-old-women dealing with men in positions of power who are twice their age," she said. "The power dynamic is so skewed, it's ridiculous. It's predatory. It's manipulative ... If you're the one in a relationship, you are the one who's obligated to be loyal." For her part, Ratajkowski and her estranged husband, who shocked fans with their surprise wedding, share an 11-year age difference.
In a second TikTok, the model claimed that the problem is because "we don't hold [men] accountable and then we blame other women."Given the way things ended, it's fair to assume that Ratajkowski has some harsh thoughts about men who cheat. 
Additionally, the "Blurred Lines" music video star has long championed women's rights. Her 2022 collection of stories, entitled "My Body," speaks boldly about her experience in the modeling industry under the thumb of powerful men. In a 2021 interview with "CBS Mornings," Ratajkowski called for compassion for young women navigating their way in the world. "I don't fault young girls and ... I would never shame them about the way that they dress or how they might try to work the system," she said.