Why Taylor Momsen Wasn't The Same After Chris Cornell's Death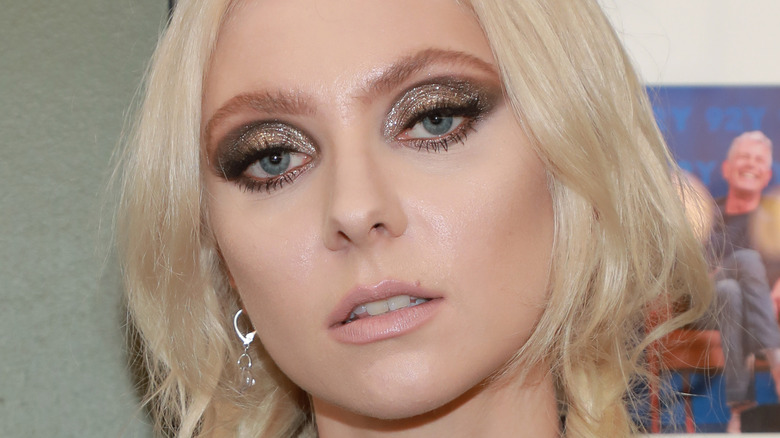 Jason Mendez/Getty Images
Taylor Momsen's breakout acting role was as Cindy Lou Whoville 2000's in "How The Grinch Stole Christmas," opposite Jim Carey. However, her career really took off a few years later when she starred in "Gossip Girl" as Jenny Humphrey. After five years on the popular teen dramedy, Momsen shocked her devoted fans when she announced that she was leaving the acting world to pursue her music full time. "I quit acting, actually," Momsen shared with Elle in 2011. "I quit 'Gossip Girl' and now tour and am in a band and that's pretty much all I want to do. Hopefully I'll be able to only do that for the rest of my life." In the years since Momsen has focused most of her creative energy on heading up her band, The Pretty Reckless she's proven herself to be a skilled and versatile musician, who's gone on to achieved moderate success. 
Unfortunately, Momsen's foray into music hasn't been without its difficulties. In 2017, Momsen's good friend Soundgarden guitarist Chris Cornell died by suicide, per Rolling Stone. In 2021, she opened up about the devastating effects losing him, along with another fellow musician, had on her life. 
Taylor Momsen was depressed after Chris Cornell's death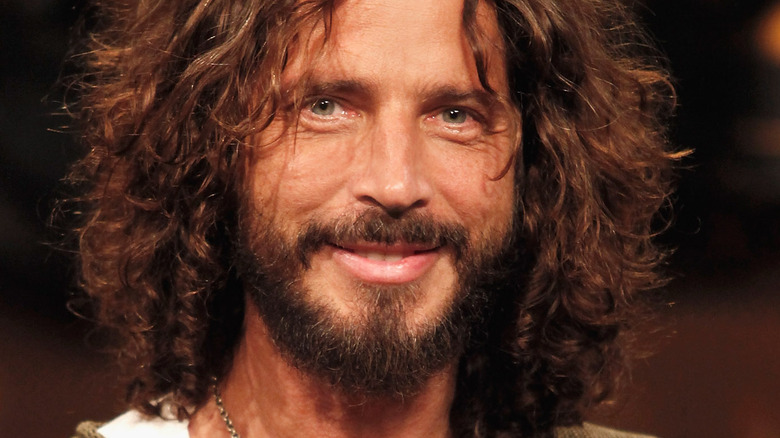 Cindy Ord/Getty Images
Per the Associated Press, Chris Cornell was found in a Detroit hotel room before medical examiners determined that he'd died by suicide. Cornell's passing rocked the music world, as his fans and peers mourned a life and talent gone too soon. Taylor Momsen, who was friends with Cornell, and was on tour with his band Soundgarden at the time of his death, was particularly affected. "We went through a lot of loss and a lot of tragedy over the past few years in The Pretty Reckless world," Taylor shared with Metro UK. "A lot of deaths, a lot of hits. And I won't speak for everyone, but I went very, very down."
Following the news, Momsen cancelled the remaining of her tour to process the tragedy. Less than a year later, producer Kato Khandwala, who she was also friends with, died in a motorcycle accident. "That was it," recalled Momsen. "My life felt like it was over and I went very down to this utterly dark hole of depression and substance abuse and I was a mess. I was living in this hole of darkness that I was not sure I would ever get out of."
Momsen echoed similar sentiments during an interview with The Illinois Entertainer. "I fell into such a hole of darkness, depression and substance abuse. Essentially I gave up on life. I was so entrenched in all this sadness I didn't know how to get out of it."
How Taylor Momsen has healed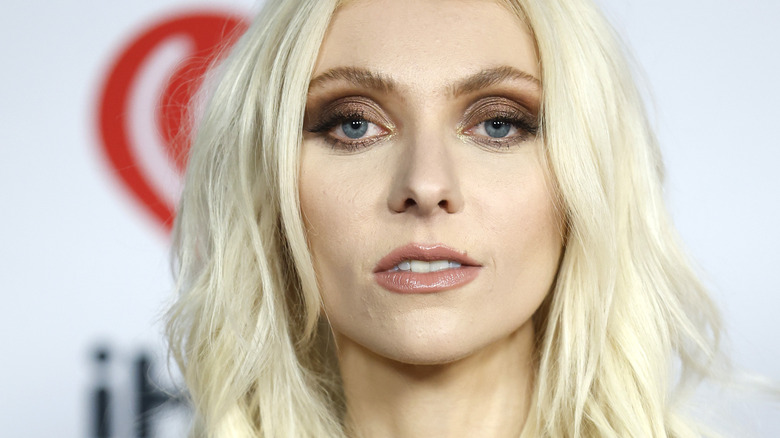 Frazer Harrison/Getty Images
Despite the monumental loss that Taylor Momsen has experienced, she's put forth great effort into getting in a better mental space. During an appearance on "Mind Wide Open," an Instagram TV show about mental health hosted by Chris Cornell's daughter Lily Cornell Silver, Momsen started the conversation by honoring Cornell. "Respect is not the right word. I love your father, I love their music, I love Soundgarden so much, to my core that I still don't know how to put it into words," said Momsen. "To be on that tour opening for them was just the most incredible honor and experience of my life."
To cope, Momsen then turned to music, which helped her take baby steps on her way to recovery.  "If you're standing on a frozen lake, and you're on one side and have to get to the other side, it's going to seem like an impossible task," said Momsen. "If you just look down and just put one foot in front of the other foot, pretty soon you're going to turn around and be closer to the other side than the side you started from, and that's living." As for the first step? Momsen believes that just "talking' about mental health is an essential starting path towards healing. Given that Momsen had a sweet encounter with Cornell the night before he died, according to her interview with 99.5 KLOS, it's great that she's in a better place today, via Audacy.
If you or anyone you know is having suicidal thoughts, please call the National Suicide Prevention Lifeline by dialing 988 or by calling 1-800-273-TALK (8255)​.