Adam Levine Dated Another Model During His Brief Split With Behati Prinsloo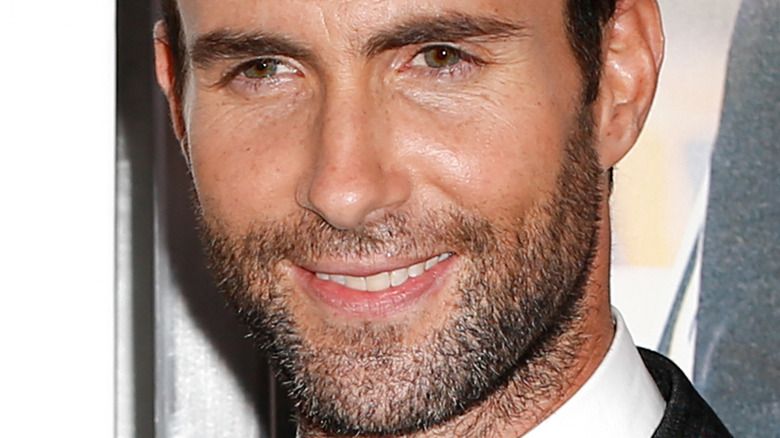 Debby Wong/Shutterstock
Adam Levine and Behati Prinsloo appeared to have a picture-perfect romance, with the two welcoming two adorable daughters and having a third bundle of joy on the way — until things, well, took a turn. September brought a bombshell allegation when Instagram model Sumner Stroh claimed in a viral TikTok video that she and the Maroon 5 frontman had supposedly had an affair. She shared screenshots of messages purported to be from Levine, but claimed after they stopped speaking he got back in touch to ask if he could name the child he was expecting with Prinsloo, Sumner. Really.
After that, Page Six reported two more women, model Alyson Rosef and comedian Maryka, came forward to accuse him of also sending flirty messages to them as well. Daily Mail then reported a further two women claimed they too had been messaged by the former "The Voice" coach on Instagram.
In the wake of Stroh's video, Levine denied having an affair in a statement issued to TMZ, but acknowledged messaging women who were not Prinsloo. "I used poor judgement in speaking with anyone other than my wife in ANY kind of flirtatious manner. I did not have an affair, nevertheless, I crossed the line during a regrettable period of my life," he said in part. "In certain instances it became inappropriate. I have addressed that and taken proactive steps to remedy this with my family." But did you know Levine has been linked to a few models in his time?
Adam Levine's brief fling with Nina Agdal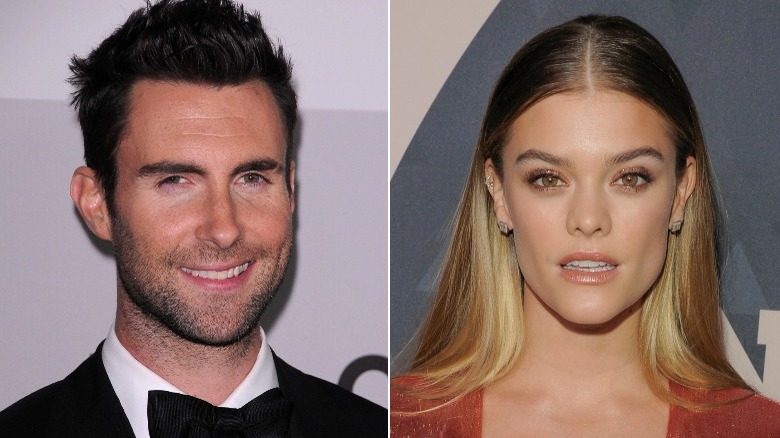 s_bukley & Lev Radin/Shutterstock
It seems Adam Levine has quite the attraction to models, as he dated another model during a brief split from his now wife, Behati Prinsloo. Yep, Levine was romantically linked to Nina Agdal after he and Prinsloo split in May 2013, with Agdal also being a Victoria's Secret model. Per Us Weekly, The Maroon 5 star and Prinsloo called it quits after a year, and Levine wasted no time in going public with Agdal as she reportedly paid him a visit on the set of "The Voice." An insider claimed at the time the two had been together since the early spring, while People's source revealed it was all very casual, sharing, "Unlike [Levine's exes] Behati and Anne [Vyalitsyna], where he was serious with them, this just seems to be a new, casual thing."
But it didn't take too long for this one to fizzle. By July 2013, Levine and Prinsloo (who Levine started dating shortly after splitting with Vyalitsyna who was also — shocker! — a model) were back together — and engaged! "The Nina thing was not that serious and was not going to last. After Adam broke up with Behati, he couldn't stop thinking about her. He realized he really loved her and wanted to be with her," a source told Us Weekly. A rep confirmed the news to People, stating, "The couple recently reunited and Adam proposed this weekend in Los Angeles."
So, what happened with Agdal?
Adam Levine reportedly told Nina Agdal about his engagement via text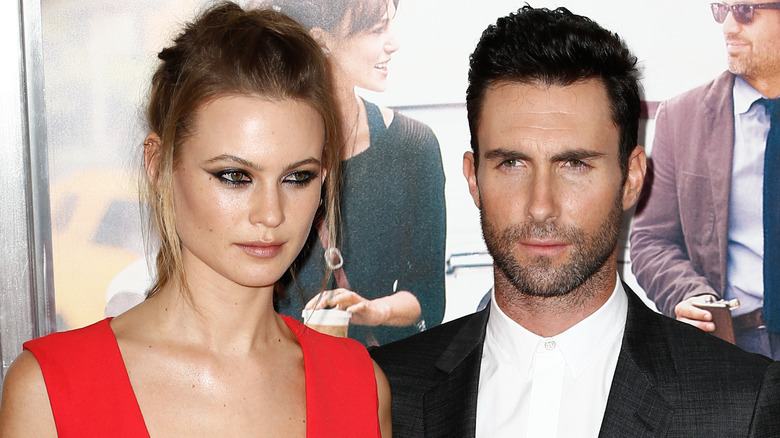 Debby Wong/Shutterstock
It's rumored that Adam Levine's brief romance with Nina Agdal didn't exactly end in the most friendly way. Us Weekly reported in July 2013 that Levine informed Agdal he was engaged to Behati Prinsloo via a text after purportedly ghosting her towards the end of their romance, while another insider claimed to Us Weekly later that month that he and Prinsloo supposedly never really stopped speaking after their split.
Agdal later had her say on the matter in an interview with Ocean Drive, telling the outlet in November 2013 (via Sports Illustrated), "I am not even worried about anything like that. If something is meant to be, then it will be. I feel like so many young girls have this idea of a relationship or marriage or love and [they] don't even know... Go out, have a tequila, and stop worrying about it." As for her ex's engagement, she added, "I think love just happens. It happened to them and I'm happy for them."
It seems like the singer just can't escape his past though, as Sumner Stroh's shock allegations also caused an old interview Levine did, in which his confessions about cheating, reared its ugly head. "Instinctively, monogamy is not in our genetic makeup. People cheat. I have cheated," he told Cosmopolitan in 2009. "And you know what? There is nothing worse than the feeling of doing it."