How Tall Is Charlize Theron?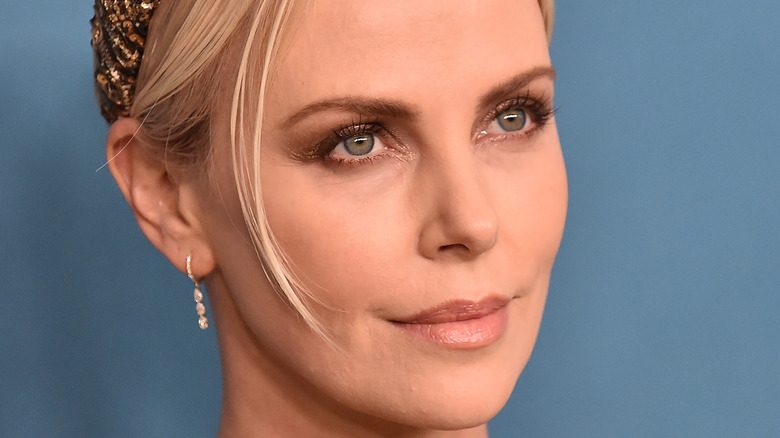 DFree/Shutterstock
Charlize Theron has garnered plenty of praise for her top-notch ability to adapt to whatever a role demands of her — and that's no tall order. Throughout her career, we've seen Theron take on the likeness of a real-life serial killer in "Monster" and watched in awe as she donned a shaved head for the role of Furiosa in "Mad Max: Fury Road." While those roles garnered the actress plenty of accolades — including an Oscar for best actress and a Saturn Award for best lead female actress — we think her most iconic transformation came when she appeared as the dim-witted Brit, Rita Leeds, in the cult-classic sitcom "Arrested Development."
Let's just say the actor isn't running short on talent. But for all the praises sang about her ability to switch up her appearance for a role, there's one thing the actor can't change — her height. Hollywood is surprisingly diverse when it comes to stature. We're not sure if Lady Gaga is tall enough to ride a roller coaster, but we don't think Dwayne Johnson would have any problems. But what about Theron?
Charlize Theron is taller than you think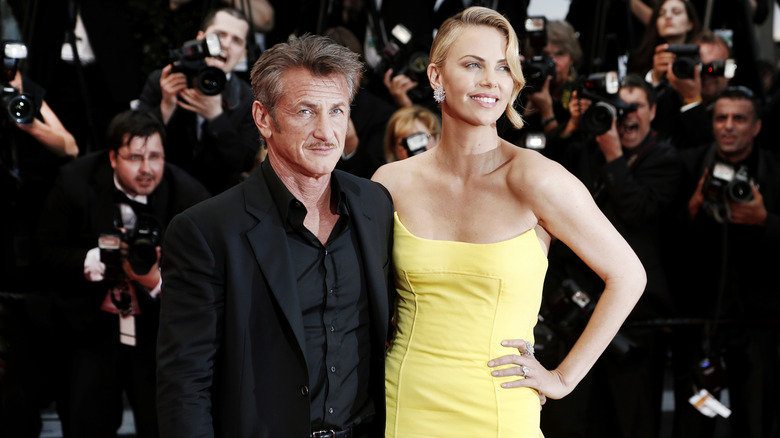 Andrea Raffin/Shutterstock
Charlize Theron can ditch the high heels when she attends the premiere of "The School for Good and Evil" — she doesn't need them. The blonde "Bombshell" actor is surprisingly tall. Frankly, we don't care how tall or short a thespian is, provided they entertain us. But after seeing a photo of Theron towering over her ex-boyfriend, Sean Penn, we had to get to the bottom of it. According to Business Insider, the "Head in the Clouds" star stands at 5'10", or 1.77-meters for our readers across the pond. That's one sky-high star!
For those wondering, Theron dated Penn back in the early 2010s, a few years before the "Mystic River" star married Australian actor Leila George, although USA Today reports that their union was relatively short-lived. Celebrity Inside has pegged Penn's height at 5'8". With that in mind, he still stands a lot taller than this famous action star.
She's having a fling with a much taller man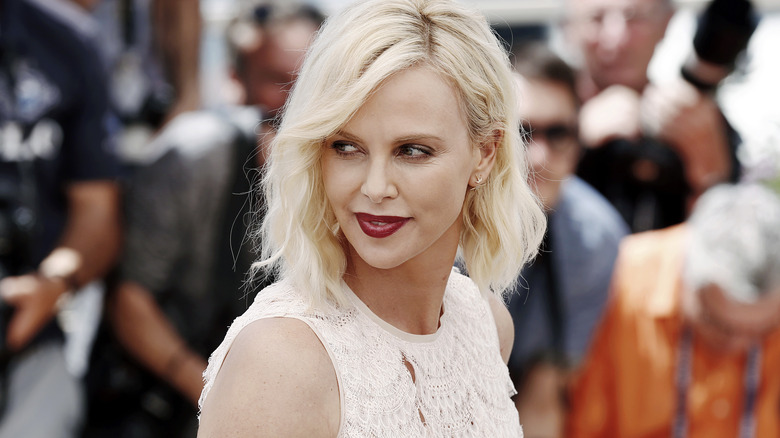 Andrea Raffin/Shutterstock
While Charlize Theron might be a seriously statuesque star, she's met her match with Canadian model Gabriel Aubry. According to Us Weekly, the two were reportedly "hooking up" and "enjoying each other" earlier this year. But the "Atomic Blonde" bombshell hasn't done any serious dating since she split with Sean Penn in 2015, something the actor says is hard for people to understand. "It is strange for people to kind of wrap their heads around it," she explained during a September 2020 interview on "The Drew Barrymore Show." Theron said she's had a "few dates" over the years, but it's been "over five years" since her last long-term relationship.
Aubry is something of a towering celeb himself. According to Model Facts, Aubry — who made People's "Most Beautiful People" list in 2009 — towers over Theron at 6'2". It's not clear if the fling the two had is still on, but it sounds like Theron is happy enough by herself. She told Barrymore, "I can honestly say this on my life: I don't feel lonely."