Nick Jonas Teases New Music In 2018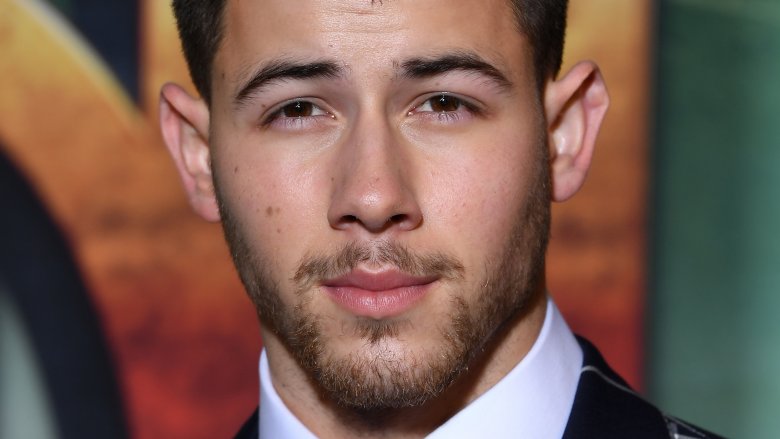 Getty Images
The "Jealous" singer has no plans to slow down in 2018.
During an exclusive interview with Us Weekly, published on Friday, Dec. 29, 2017, Nick Jonas teased what's in store for his music career following the new year.
"I've got new music done, actually. It's been done for a little while, but it's been so crazy busy this last part of the year that I've had to sort of push it till next year, but very excited to release this music," the former child star said.
"I think it's some of the best I've ever done," Jonas, who recently received a Golden Globe nomination for "Home" from Ferdinand, continued. "And I think it's going to be a great way to kickoff this next year by releasing music."
With this anticipated follow-up to 2016's Last Year Was Complicated, the "Chains" singer revealed that he is moving in a brand new direction. "I think a real sense of optimism and hope [inspired the new album]," the singer-songwriter, who is gearing up to take the stage on New Year's Rockin' Eve 2018, explained. 
"The last body of work was very much a breakup album—which needed to be done, and I needed to write it and go on that journey," Jonas, who received the Hero Award earlier this year for his advocacy for Type 1 diabetes awareness and research, continued. "But I'm excited to bring something to the fans that feels like a look inside where my headspace is now and the hope that I feel and the joy overall."
Jonas may not have released a full-length album in 2017, but he still had a whirlwind of a year in music. While he gave fans a taste of what's to come in 2018 with his solo singles, "Remember I Told You" and "Find You," he also collaborated with Nicki Minaj on "Bom Bidi Bom" for the Fifty Shades Darker soundtrack, as well as with Shania Twain on "Say All You Want for Christmas."
While we wait to hear new music from the Jumanji: Welcome to the Jungle star, read up on why the Jonas Brothers don't get along anymore.