Aaron Carter Opens Up About Michael Jackson Friendship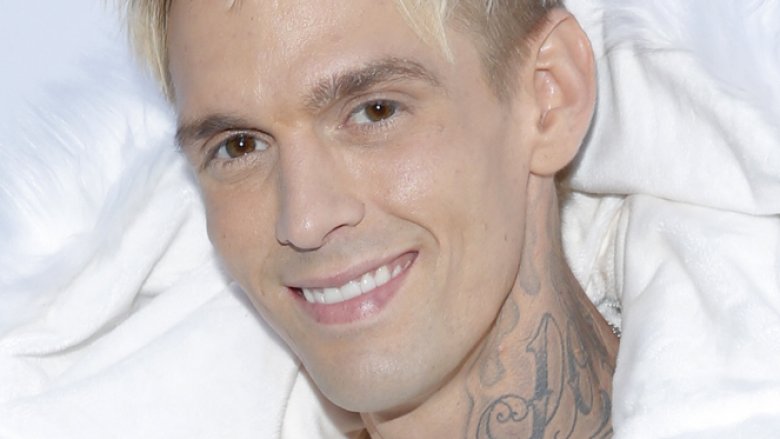 Getty Images
The "(Don't) Say Goodbye" singer is reflecting on those he's lost as he looks towards the future.
During an exclusive interview with Us Weekly, published late Thursday, Dec. 28, 2017, Aaron Carter opened up about his father's sudden death in May and revealed new insight into his old friendship with Michael Jackson.
"I spent 22 hours making this beat for my dad [the day after he died]," Carter said. "And you know what's funny? Actually when Michael Jackson died, I spent the same amount of time making a beat for him too....I was really good friends with Michael, so that one really hurt."
The "Fool's Gold" singer went on to say that he related to Jackson in several ways. "I'm close to my siblings the way Michael Jackson was close with his....It's weird if you think about it," Carter, who recently reconciled with his Backstreet Boy brother Nick after months of feuding, explained. "I knew Michael really well, and he told me a lot of things I can't really repeat because it would be everywhere." 
Similarly to the King of Pop, who died of an overdose in June 2009, the "Sooner or Later" singer has also long struggled with severe weight loss and alleged substance abuse. "There were times when I would get scared," Carter said. "You know what I mean? I would stress out because of all the stuff going on inside of me, and then I'd lose all this weight....115 pounds. I couldn't believe it."
"Michael died at 115 pounds. It was heartbreaking. I love Michael, but that's not going to be me," he added. "Look at my transformation....My health is very important."
Following an admittedly difficult 2017, Carter does seem to be in a healthier place these days. He debuted his jaw-dropping transformation in November, having gained 45 lbs. since entering rehab in September, following an emotional appearance on The Doctors.
"Turning 30, you know I have goals and aspirations," Carter told Us Weekly. "All of those require my attention for music and I'm telling you man, I live in a studio. It's the safest place for me, and very therapeutic."
While we wait to see what's next for the artist, read up on what Aaron Carter's been up to lately.