How Much Was Coolio Worth When He Died?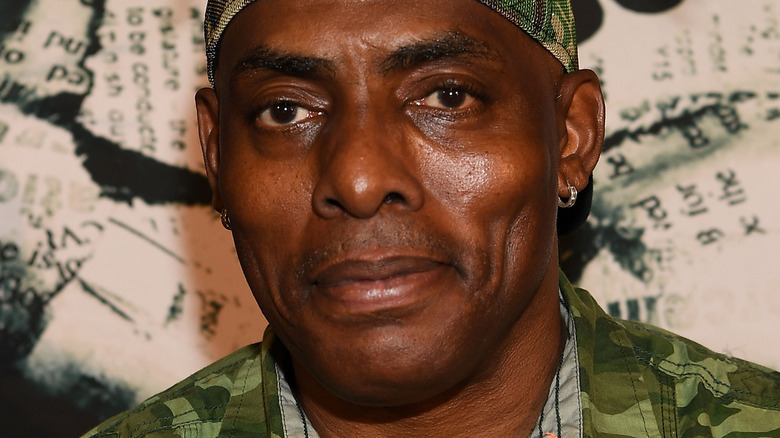 Denise Truscello/Getty Images
Coolio's death shocked the hip-hop scene. The rapper, who achieved worldwide success with his hit track "Gangsta's Paradise," died on September 28 at the age of 59. There's no reported cause of death yet, but per his manager, Jarez Posey, he likely died of cardiac arrest as he was found unconscious during a visit to a friend's house.
His peers in the industry took to social media to share how devastated they were. Kenan Thompson, who starred in "Kenan & Kel," a show for which Coolio had composed an iconic theme song, posted on his Instagram Story, saying, "Wait, now Coolio!! Damn, homie!!! Rest in Power!!!!" Coolio's fellow rappers also shared their sentiments. "This is sad news. I witness first hand this man's grind to the top of the industry. Rest In Peace @Coolio," tweeted Ice Cube. "Coolio was the West Coast Flavor Flav,,, He loved telling everyone that. We was supposed to perform together this Tuesday. #RIP my friend," wrote Flava Fav. MC Hammer said, "One of the nicest dudes I've known. Good people. R.I.P. Coolio," while Vanilla Ice penned, "I'm freaking out I just heard my good friend Coolio passed away."
It's clear that Coolio had a massive impact on the music industry, so it's natural that fans were curious as to how much his net worth was at the time of his abrupt passing.
Coolio was reportedly worth $1.5 million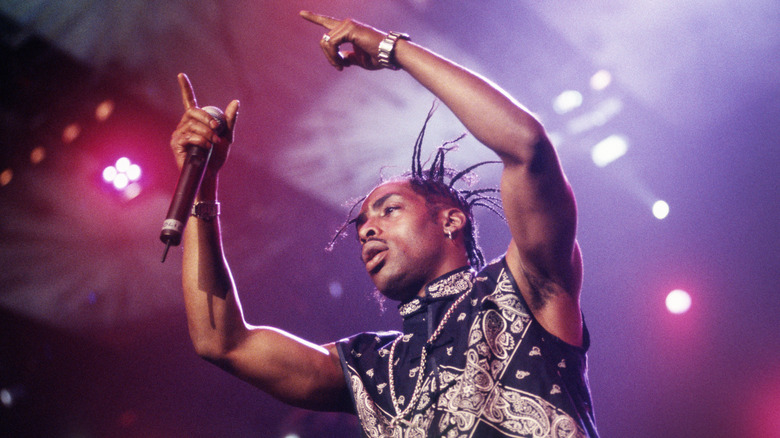 Gie Knaeps/Getty Images
Coolio was a mainstay on the airwaves back in the '90s. He broke onto the scene in the late '80s with his single "Watcha Gonna Do," and released his first album, "It Takes a Thief," in 1994, per Rolling Stone. His album single, "Fantastic Voyage," managed to bag the third spot on the Billboard 100.
In 1995, he released his magnum opus, "Gangsta's Paradise," which he worked on together with gospel singer L.V. His label reportedly did not think it would make it big, so it decided to add it to the film "Dangerous Minds'" soundtrack instead. It ended up becoming the year's biggest single, clinching Coolio a Grammy for Best Solo Rap Performance. He went on to release eight studio albums, and per his book "Cookin with Coolio," the rapper sold nearly 30 million records worldwide. Per Celebrity Net Worth, the legendary rapper was worth $1.5 million at the time of his death.
It's also worth noting that in 2013, Coolio auctioned off the rights to his music catalog to help fund his cooking career. The Guardian noted that his greatest hits rake in around $23,227 annually in royalties. So, while he hasn't had a hit since the '90s, it's safe to say that Coolio lived comfortably thanks to his impressive discography.