Khloe Kardashian Reveals Potential Baby Name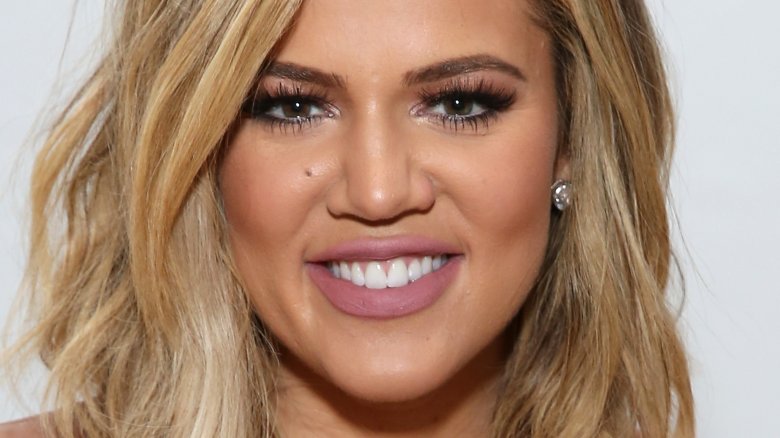 Getty Images
The reality TV star just opened up about her pregnancy—and about some baby names she's been considering.
On Thursday, Jan. 4, 2018, Khloé Kardashian visited The Ellen DeGeneres Show and revealed that she has a few names in mind for her baby with boyfriend Tristan Thompson. "I think if it's a boy I'll go with Junior — Tristan Jr.," the 33-year-old said. "Then for a girl, I don't know where to begin."
However, she did note that, if she did have a daughter, she'd want to name her something that starts with either a "T" or a "K." And, while she may not know the sex of her baby yet, Kardashian said she's definitely going to find out before giving birth. "There are too many surprises in this whole thing," she explained. "I'm definitely going to know."
As Nicki Swift previously reported, Kardashian announced that she is expecting her first child back in late December by sharing a sweet photo of her baby bump on Instagram. "My greatest dream realized! We are having a baby!" she wrote in a lengthy caption, adding, "I am so thankful, excited, nervous, eager, overjoyed and scared all in one! But it's the best bundle of feelings I've ever felt in my life!"
But Kardashian, who is currently six months along in her pregnancy, didn't just talk baby names. She also commented on sister Kylie Jenner's rumored pregnancy—though she didn't say much. When host Ellen DeGeneres asked about Jenner's reported pregnancy, Kardashian played coy, replying, "What do you mean? I don't know what you're talking about."
While we wait to learn more details about Kardashian's pregnancy, read all about her difficult journey to motherhood.