How Compatible Are Justin And Hailey Bieber Based On Their Zodiac Signs?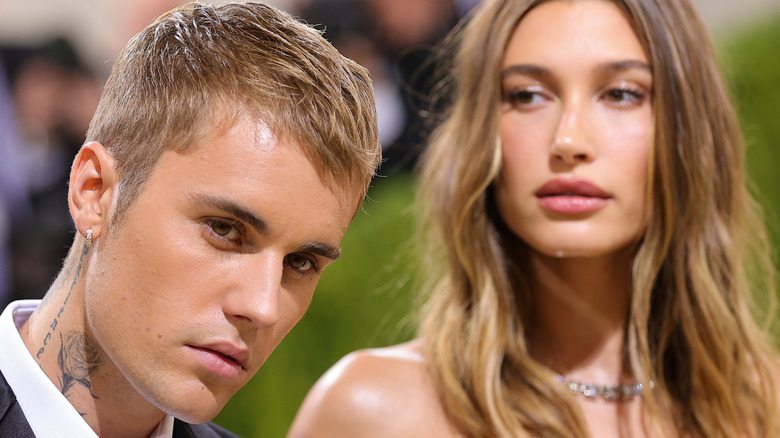 Theo Wargo/Getty Images
No one could have predicted that Justin Bieber and Hailey Bieber would be each other's end game. Before they got married in 2018, the couple's relationship had been drama-packed, with cheating rumors and love triangle issues wedged in between. They had already broken up multiple times before tying the knot, and in 2016, Hailey admitted that they had gone through a "very dramatic" breakup.
"Justin and I were friends for a long time. I met him when I was really young and he was one of my best friends. Everybody knows that at a certain point in time that turned into something else, but that just happens when you're 18, 19. It was what it was," the Rhode Skin founder told The Times. "We went through a long period of time when we weren't friends. We didn't speak for quite some time and there was a lot of weirdness that went on ... we've moved past that."
When they got back together in 2018, no one thought that they would get engaged after a few months. But according to an astrologer, it may be because Justin and Hailey are really drawn to each other. Apparently, the two are "soulmates."
A celebrity astrologer claimed that Justin and Hailey Bieber are soulmates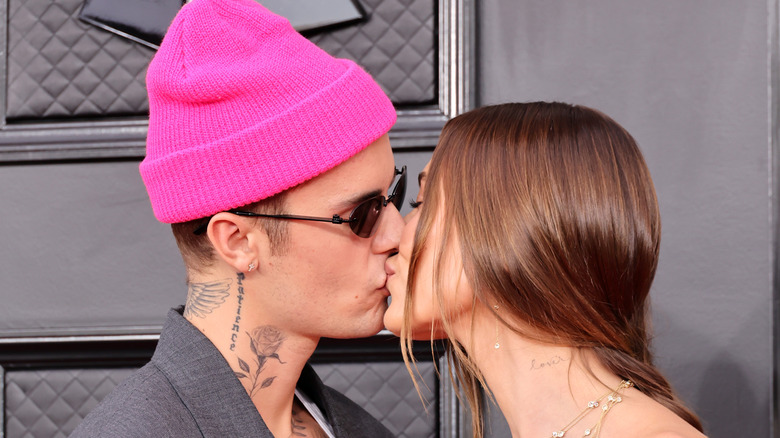 Amy Sussman/Getty Images
Justin and Hailey Bieber's relationship is apparently written in the stars. Celebrity astrologer Aliza Kelly discovered during an episode of People's "Celebrity Astrology Investigation" that Justin and Hailey have opposite moons, with Bieber being a Pisces Sun, Libra Moon, and Scorpio Rising, and Hailey a Sagittarius with an Aries Moon. Justin's natal chart indicates that he's "deeply emotional, deeply empathetic and deeply intuitive," and Hailey's moon compliments it. Their moon signs "enable the other to cultivate a deeper relationship with personal identity as well as with partnership."
Meanwhile, astrologist Amy Tripp told Refinery29 that Hailey's sun and Justin's north node are close to each other on the Wheel of Zodiac. "This shows an instant connection and friendship between them," she said, noting that Justin is attracted to many of Hailey's traits to the point that he's influenced by them. "She motivates and encourages him," she added. "[This combination] is considered a karmic connection, where growth is inevitable and both partners can bring out the best in each other."
And while they may experience marital issues, it's likely that they would find a way to work it out. Astrologer Dana DeFranco shared with Bustle that since Justin's moon and Hailey's Venus are conjunct in Libra, there's "a lot of sweetness is present in their relationship" and that they're always going to "focus on how to make the relationship work."
Inside Justin and Hailey Bieber's marriage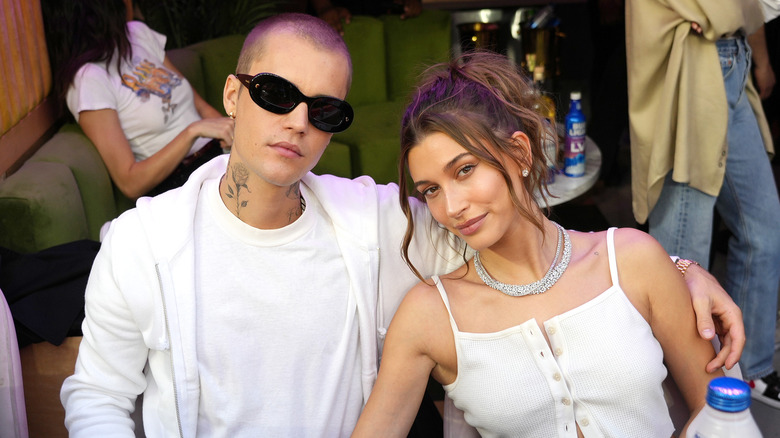 Kevin Mazur/Getty Images
No relationship is perfect, and Justin and Hailey Bieber are both honest about the fact that they're actively working on some problems. In a joint interview with Vogue, the couple shared that they're dedicated to fighting for the success of their relationship so they can be with each other for the long haul.
"It's just that I'm fighting to do this the right way, to build a healthy relationship. I want people to know that. We're coming from a really genuine place. But we're two young people who are learning as we go," Hailey said at the time. "I'm not going to sit here and lie and say it's all a magical fantasy. It's always going to be hard. It's a choice. You don't feel it every single day."
In another joint interview on the "In Good Faith with Chelsea & Judah Smith" podcast, Justin said that even though he had experienced mental health struggles at the start of their marriage, Hailey was there to support him. "Hailey accepted me as I was," the singer said. "There was still a lot of damage and hurt that I still needed to work through, but you've seen my heart through it all." For her part, Hailey said that it's because she's 100% committed to Justin. "I made a decision. I know for a fact that I've loved this person for a very long time and now would not be the time to give up on him," she added. "I just wouldn't do that to him."