How Much Was Loretta Lynn Worth When She Died?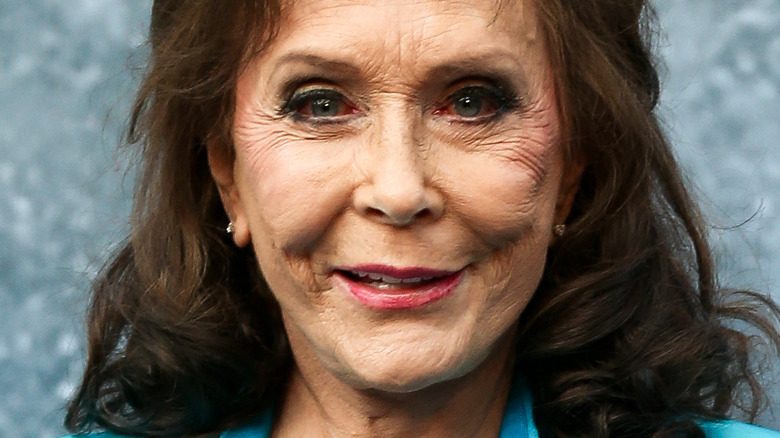 Debby Wong/Shutterstock
We may receive a commission on purchases made from links.
Loretta Lynn's tragic death is hitting the country music world hard. On October 4, Lynn's family confirmed to Rolling Stone that she'd died in Tennessee. "Our precious mom, Loretta Lynn, passed away peacefully this morning ... in her sleep at home at her beloved ranch in Hurricane Mills," read the statement. 
Lynn, who lived until the age of 90, was a singer-songwriter who enjoyed a lucrative six-decade-long career. During Lynn's tenure, she released a string of hits that empowered the average mom and wife, often singing about relationship woes — like cheating husbands — and women's liberation. Lynn's most notable hit was 1970's "Coal Miner's Daughter," which served as the springboard for her 1976 autobiography and 1980 film of the same name, per Country Music Hall of Fame. The film told a fictionalized version of her tough upbringing, which included marrying as a teenager and birthing four children by the time she was 22, per PBS. 
While many aging stars leave this world with little to show for their long-lasting careers, Lynn left behind a gold mine of fortune. 
Loretta Lynn was worth $65 million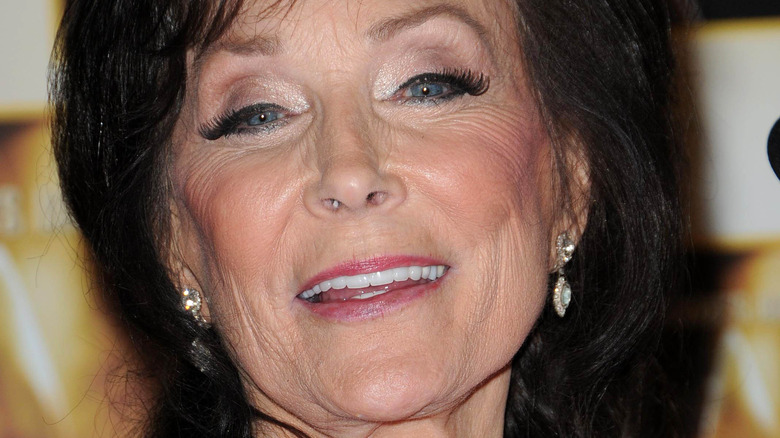 s_bukley/Shutterstock
As the daughter of a coal miner, Loretta Lynn came from humble beginnings. However, Lynn definitely enjoyed the riches of this world before she died. According to Celebrity Net Worth, Lynn had accumulated a net worth of $65 million. According to The Guardian, Lynn produced 60 albums and racked up 18 Grammy nominations (and three wins) for her efforts. Her earnings appear to come from a mix of performance fees and songwriting royalties, as Lynn wrote many (not all) of her "most important" hits, according to U Discover Music.
Before becoming a recording artist, Lynn worked hard labor. She told NPR in 2021 that she used to work as a maid for 36 ranch hands, cooking and cleaning while also caring for her four children. "It wasn't easy, let me tell you," she said. "Life was hard."
Despite her success, Lynn never stopped working on her craft and continued doing what she loved most. Even though she got her first taste of success in the 1960s, Lynn released music up until the very end. Per GMA, Lynn's last album, "Still Woman Enough," came out in March 2021 and contained collaborations with country music veterans Reba McEntire and Carrie Underwood.