Catherine Reportedly Caused A Rift Between King Charles And Prince William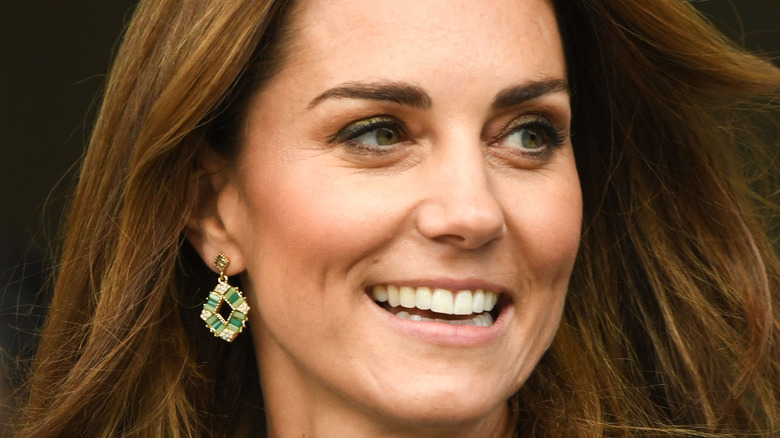 LINGTREN.COM/Shutterstock
King Charles III's relationship with his kids, William, Prince of Wales and Harry, Duke of Sussex, has been tumultuous at best, but in recent years, it has seemed that he's getting closer to William, his heir apparent. But it may have all been a front, according to royal expert Katie Nicholl's book, "The New Royals."
Before Queen Elizabeth died, insiders told Us Weekly that the father and son had been "working very closely" to concoct a game plan for their new roles as royals. They apparently made the decision of "making and creating a slimmed down monarchy" because, according to them, "less people means less drama." In 2020, another source shared with Vanity Fair that the two bond over how they will both be kings. They're reportedly "on the same wavelength," with Charles taking great pride in whom his son had become. Over the years, they have managed to build a relationship that is "solid and strong," one that is founded "on love, affection, and respect."
Then again, per Nicholl's book, that may not be the case. As it turns out, Charles may have some disdain for William — and it's all because of Catherine, Princess of Wales.
King Charles reportedly thinks Kate overshadows him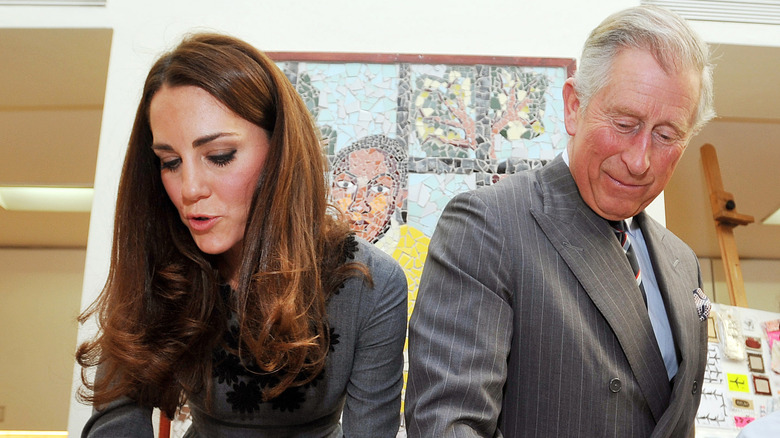 Wpa Pool/Getty Images
If there's one thing that King Charles III hates the most, it's getting eclipsed by someone else. In fact, he hated how Princess Diana was loved by everyone in the past. In the "Fatal Voyage: Princess Diana" podcast, Diana's former butler, Paul Burrell, revealed how Charles had become insecure over how the public preferred his former wife over him. "When the royal couple were doing engagements all around the world, the crowds wanted to see Diana," Burrell recalled. "And they would chant Diana's name ... Charles would come back from the engagement and be furious. 'Why do they want to see you?'"
Now, per royal expert Katie Nicholl, King Charles also dislikes Catherine, Princess of Wales for gaining widespread attention for how she dresses. In her book, "The New Royals" (via ET), she wrote that Charles thought Kate's style overshadowed the things he was doing. "Charles was sometimes irritated that Kate's frocks got more media attention than his good works," she penned. This apparently resulted in a rift between him and William, Prince of Wales. Charles also reportedly feels "hurt by not seeing as much of [William's children] as he might have liked."
Ironically, in the BBC documentary "Prince, Son & Heir: Charles at 70" (via E! News), William expressed his desire for Charles to be a better grandfather to his children. "I would like him to have more time with the children," he said at the time. "Having more time with him at home would be lovely, and being able to, you know, play around with the grandchildren."