Why Bethenny Frankel Thinks Kylie Jenner's Makeup Brand Is Swindling Customers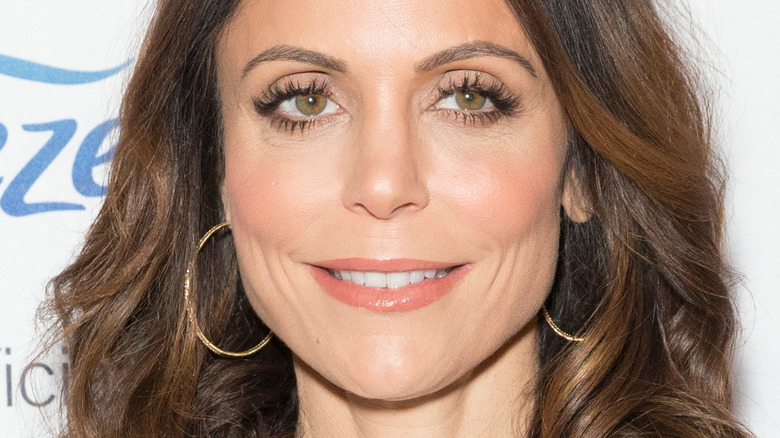 lev radin/Shutterstock
Love her or hate her, Bethenny Frankel has always been about her business. Whether she was dueling with New York's elite on "The Real Housewives Of New York," headlining her short-lived talk show, "Bethenny," or making boss moves as the founder of Skinnygirl cocktails, the New York native has done quite well for herself. Since moving on from "RHONY," and selling part of Skinnygirl (while still retaining the rights to use the name) to Beam Global for a staggering $100 million, per Forbes, Frankel's business ventures have continued to thrive.
In 2020, Frankel launched her successful "Just B With Bethenny Frankel" podcast, where she dishes out her "unapologetic takes" on the latest in entertainment, food, and relationships, per iHeart. Recently, Frankel has ventured into the world of beauty influencing, using her far-reaching followings on TikTok, YouTube and Instagram to give her fans her (sometimes painfully) honest reviews on the most popular beauty and skincare brands. While Frankel has definitely given credit where it was due, she's not afraid to speak up when she doesn't like something. 
Unfortunately for Kylie Jenner's beauty brand, Kylie Cosmetics, Frankel is not impressed.
Bethenny Frankel says Kylie Jenner's makeup is overpriced
Bethenny Frankel recently took to Instagram to review Kylie Jenner's PR Birthday box, and it's safe to say that she's not here for it. "Girl don't do it, it's not worth it," Frankel said before diving into her review of the $175 box. According to Frankel, the two products she received retailed for $58 dollars, which led her to surmise that she spent $117 on the pink, decorative box. "I was confused, I thought something had to be different... There is something different," explained Frankel. "This has a box that you're gonna throw in the garbage unless you have a hamster that you're gonna put in here."
The business mogul also stated that she would be returning the box because "it's a scam." Frankel posted an update in her video after learning that Jenner doesn't accept returns. "Maybe I'll go to the mall and get myself a hamster," joked Frankel.
This review is far from the first time that Frankel has taken a shot at Jenner. In 2020, Frankel criticized Jenner's decision to post a video of her daughter Stormi Webster wearing an expensive Hermes backpack during the pandemic. "I commented on @usweekly on a 12k backpack on @KylieJenner daughter," tweeted Frankel. "I'm no stranger to an @Hermes_Paris bag & have a daughter & luxury cars, but flaunting (under the guise of a back to school post) during a pandemic & the greatest unemployment crisis in our lifetime is a choice."