Tom Brady Is Reportedly Taking His Marital Woes With Gisele Bündchen Harder Than We Thought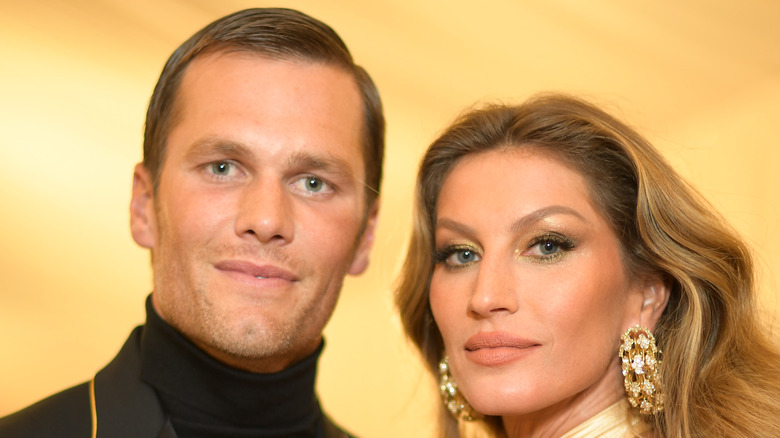 Matt Winkelmeyer/mg18/Getty Images
It's no secret that Tom Brady and Gisele Bündchen have hit a rough patch in their marriage. The couple's reported relationship troubles first hit the headlines back in September when Page Six claimed football's golden couple had gotten into a pretty serious argument and were not seeing eye to eye on Brady's retirement U-turn. And things have only gotten worse since then. Much worse.
Amid reports the two have been living apart as Bündchen was spotted in Miami without her engagement ring, per The Sun, while Brady continues to live in Tampa playing for the Tampa Bay Buccaneers, People reported that both Brady and Bündchen had both hired divorce lawyers in October. Page Six also claimed that things had gotten litigious, and the two could have been gearing up for what's sure to be an extremely high profile divorce if they carry on the path they seem to be going down. A source even told the outlet, "I don't think there will be any coming back now. They both have lawyers and are looking at what a split will entail, who gets what and what the finances will be."
And now we know a little more about how Brady reportedly really feels about all the drama in his personal life right now.
Tom Brady is reportedly 'very hurt' by Gisele Bündchen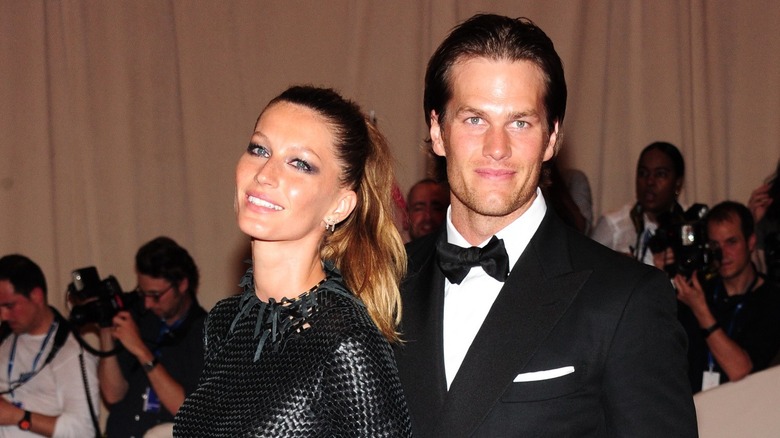 Everett Collection/Shutterstock
It sounds like all that trouble in paradise is taking its toll on Tom Brady. "It's pretty obvious that he's hurting. He feels very hurt by [Gisele Bündchen]," a source told People of how the football icon is really doing, claiming the only reason Brady hired a divorce lawyer is because she did first. They added that Brady isn't interested in fighting with Bündchen, but claimed, "If the divorce is happening — and it seems like it is — he wants it to go as smoothly as possible. Things always seem to go his way. He works hard, he's a good guy, he hasn't had a lot of things go wrong in his life. This is awful for him. You can tell that this really, really hurts."
Another insider doubled down on that sentiment to Entertainment Tonight, claiming Brady's still hoping that he and his seemingly estranged wife can make things work. "Tom isn't taking things well," the source shared. "He is extremely hurt and misses Gisele being by his side. He feels abandoned in a way. He loves his family, but also wants to continue his career. He feels like he is in a tough spot."
Neither Brady nor Bündchen appear to have spoken publicly about the marital issues, though she made her feelings quite clear in Elle's October issue when she admitted she and her kids wanted Brady to be more present in family life.