Dua Lipa Seemingly Shuts Down Trevor Noah Dating Speculation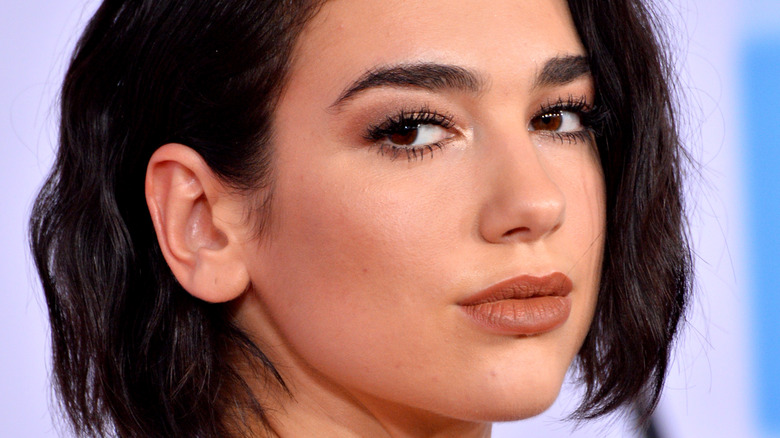 Featureflash Photo Agency/Shutterstock
Dua Lipa had fans "levitating" after she was spotted on an intimate dinner date with comedian Trevor Noah in September. An eyewitness told ET that the pair appeared to be "in their own little world" during the outing. "[Noah and Lipa] sat next to each other. They seemed very into each other, leaning in over the table, sharing food, and enjoying their conversation. Not surprisingly, he had her laughing a few times too," the source added.
Not only is the match a surprising one, but it's the first time Lipa has been seen in a romantic capacity with anyone since splitting from Anwar Hadid in 2021. In May, Lipa told Vogue, "The next chapter of my life is about truly being good with being alone." To prove she meant it, the Grammy winner even took herself out on a date to New York's Cosme. She was also said to be "laser focused on work" and "preparing nonstop for her tour and working on her next album," a source told Page Six. As for Noah, he weathered a breakup of his own with "Friday Night Lights" actor Minka Kelly in May. A separate source told People that since then, "The Daily Show" host has been "too focused on work" for a relationship.
Naturally, everyone wanted to know whether Lipa and Noah were shelving their respective work-centric philosophies in favor of a relationship. And was their kiss outside the restaurant just "One Kiss," or could it be the start of something more?
Dua Lipa confirms her single status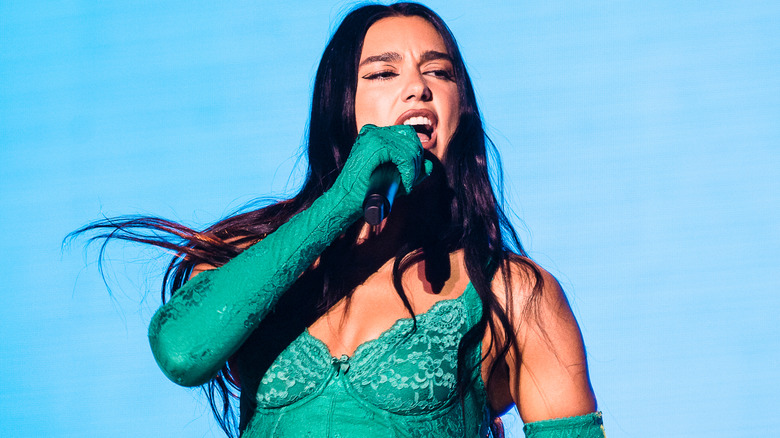 Mauricio Santana/Getty Images
After Dua Lipa was sighted on a date with Trevor Noah, she cleared the air on an episode of her iHeartRadio podcast, "Dua Lipa: At Your Service," telling fans she's not ready to settle down just yet. "For me, this is the first year I've not been in a relationship for a very long time," the popstar said. "It's been really great to just be alone and only think about myself and kind of be quite selfish, which I've never really had the opportunity to do. But when you find someone that really softens you and calms you down ... it makes a big difference!"
Whether Noah is the right one to calm Lipa down remains to be seen. Though the "Cold Heart" singer is apparently "smitten" with Noah, the pair is testing out what dating might look like for them. Per Elle, they left the restaurant separately and the kiss that hit headlines nationwide might have been more like "a corner lips kiss," as a source suggested.
In the meantime, Lipa is prioritizing her status as a single woman, which may or may not mean more solo dates. As she previously told Vogue, "I want to know I can just be there for myself, you know?" And with his "Daily Show" exit imminent, Noah is looking ahead to new projects, too. "I realized there's another part of my life out there that I want to carry on exploring," he said on the show.