How Paula Abdul Felt About Ellen DeGeneres Replacing Her On American Idol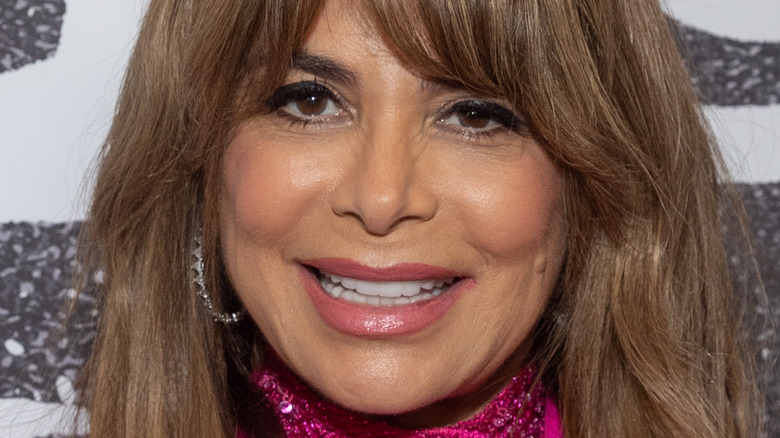 Emma Mcintyre/Getty Images
"American Idol" has been on the air for more than 20 years now, and for eight of those years, Paula Abdul sat on the judges' panel. Along with Simon Cowell and Randy Jackson, she was part of the original slate of judges in what's arguably the most popular singing competition in the country.
The "Straight Up" singer said that her time on the show was something she would never, ever forget. "I feel so fortunate and a tremendous sense of gratitude that I got to be a part of something from day one that's leaving an incredible legacy," she told Rolling Stone in 2016 when the program had gone on a hiatus. "The incredible stars and the rare talent that we got to see were so brilliant and part of something so big. We got to see them go on and achieve world success and win some of the most coveted, prestigious awards in the entertainment business."
Abdul would be the first to admit that being a judge on the show was tough. She revealed to Entertainment Weekly that she had "cared" too much for the contestants. "If I could tune down that receptor of feeling energy and wanting to help and wanting to really, really want [contestants] to leave that stage a better version of themselves each time, it would have been a little easier for me," she shared. In 2009, Abdul felt that her time on the show was up, and so she handed the baton to none other than Ellen DeGeneres. But how did Abdul really feel about her replacement?
Paula Abdul thinks Ellen DeGeneres did a great job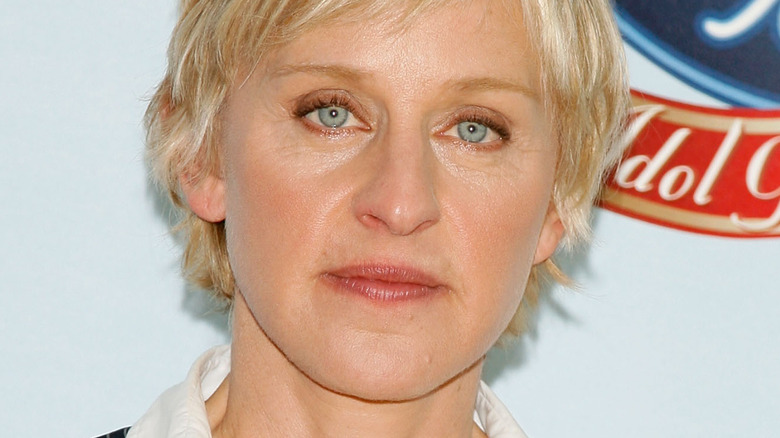 Kevin Winter/Getty Images
After nearly a decade of being a judge on "American Idol," Paula Abdul left the panel for good. "With sadness in my heart, I've decided not to return to [Idol]," she wrote in a tweet in 2009 (via Rolling Stone). "I'll miss nurturing all the new talent, but most of all being a part of a show that I helped from day one become an international phenomenon."
With Abdul being a fan-favorite, her replacement had huge shoes to fill, so Fox decided to tap one of the most popular talk show hosts at the time, Ellen DeGeneres. "I'm thrilled to be the new judge on American Idol," she said in the announcement (via Us Weekly). "I've watched since the beginning, and I've always been a huge fan. So getting this job is a dream come true, and think of all the money I'll save from not having to text in my vote."
Audience reception for DeGeneres had not been exactly warm, but Abdul revealed that she thought the host did a great job and offered a fresh take on judging. "I thought Ellen would be great, I really did," she dished on "Watch What Happens Live with Andy Cohen" in 2021. "Her perspective was a just a fan, a regular person in the audience watching, and I thought she did a good job." DeGeneres, however, thought the opposite.
Ellen DeGeneres hated her time on American Idol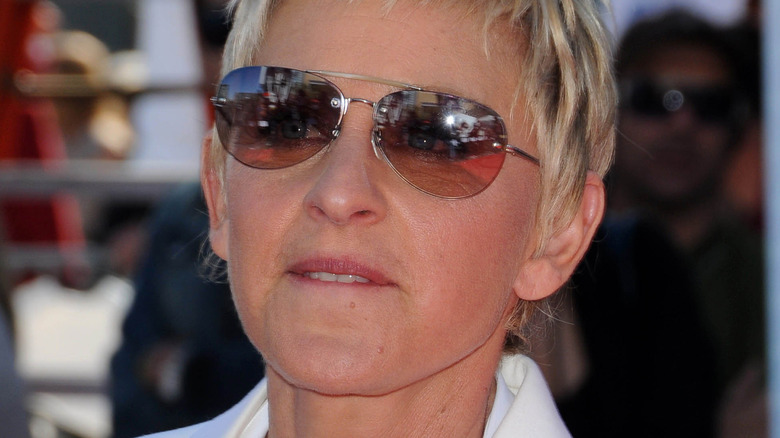 s_bukley/Shutterstock
Ellen DeGeneres only lasted a season on "American Idol," and according to her, the overall experience was subpar. She didn't think she was the right fit for the show and even went as far as to say that agreeing to the gig was one of the "worst decisions" she's made in her career.
"[American Idol] is one of the worst decisions I've made," she told Howard Stern in 2015 (via E! News). "As a fan of the shows, it doesn't matter that I sing or I know anything about pitch or anything, I'm like everybody else at home," she shared, explaining that she didn't have it in her to turn down hopefuls. "It's American Idol. ... So I thought I'm gonna represent those people at home that have opinions. But then I just thought, 'I can't break this person's heart. Let somebody else do that.'"
Paula Abdul probably can relate, as she once admitted she tried quitting the show multiple times in the beginning. Abdul had a tough time critiquing fellow artists. "I felt terrible for those kids. I would try to maintain composure in the midst of absurdity and they were completely delusional, like brilliantly delusional," she told Entertainment Weekly. "But there was never a shortage of really incredible voices and raw talent. We were always able to find it, and that's what was so exciting."