What We Know About Pat Sajak's Time In The Military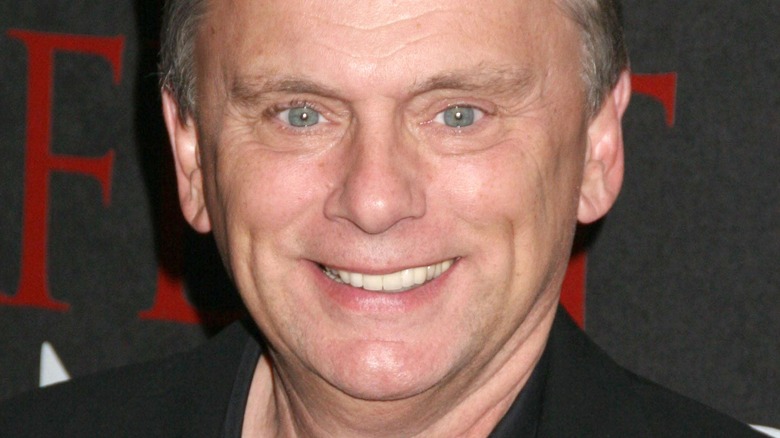 Everett Collection/Shutterstock
For decades now, Pat Sajak has been the face of "Wheel of Fortune." The TV personality has held the highly acclaimed hosting position since 1981, and while his energetic and warm demeanor are admired around the world, he may not be gracing the small screen for much longer. On September 15, Sajak told Entertainment Tonight's Kevin Frazier, "In most television shows by this time, you would have said, 'That's probably enough,' but this show will not die. It appears I may go before the show." He added, "The end is near." 
And as that end nears, fans have grown more and more curious about the veteran television announcer. While his 19 Daytime Emmy nominations for Outstanding Game Show Host are lauded, few people know what Sajak was doing before he turned to television. Unexpectedly, Sajak served in the U.S. military during the Vietnam War in the late 1960s — an experience he doesn't speak about often. However, his particular role in the U.S. army might surprise people.
Pat Sajak was a DJ for the American Forces Network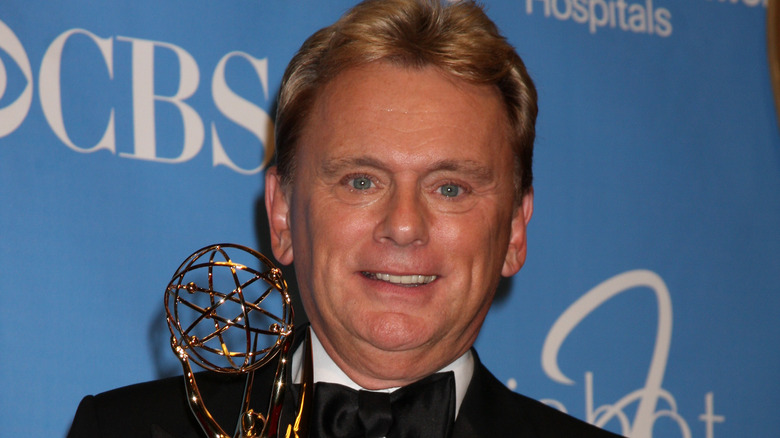 Kathy Hutchins/Shutterstock
According to OK!, Pat Sajak joined the Army in 1968 and soon after began working as a DJ for the American Forces Network hosting a radio segment called the "Dawn Buster" show, which became famous for Adrian Cronauer's iconic sign-on phrase, "Good Morning, Vietnam!"
In a piece Sajak wrote for USO.org, he explained, "I used to feel a bit guilty about my relatively 'soft' duty. After all, I was billeted in a hotel, and there were plenty of nice restaurants around. But I always felt a little better when I met guys who came into town from the field and thanked us for bringing them a little bit of home." Sajak wrote that his role as a DJ was to offer "entertainment to those who serve." "To this day, my fellow vets from that era repeat those thank-yous, and it's really very humbling."
Sajak maintains an extensive list of radio credits. During his college years at Columbia College Chicago, he worked at a local radio station for Spanish programming. He went on to work for a radio station in Murray and Nashville — and eventually, landed in Hollywood. He told NPR, "[T]hey need[ed] a weatherman out in Los Angeles — and suddenly found myself as the weatherman in Los Angeles for about five years, which immediately led to 'Wheel' because when you're working in local TV in L.A., in a way you're auditioning every night because the producers are at home, watching TV like everybody else."
Pat Sajak never expected to become a game show host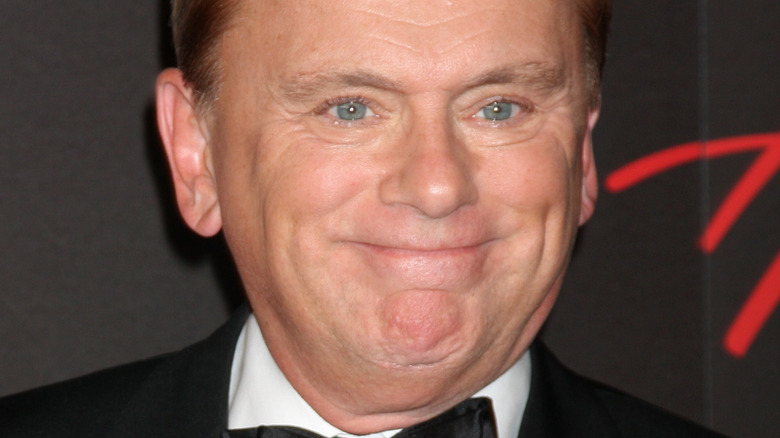 Kathy Hutchins/Shutterstock
Speaking to NPR, Pat Sajak explained that, prior to joining the army, he was in college and "not doing great." He said he was "kind of wanting to get on with my life and career and all that. So instead, I joined the Army." He trained as a clerk typist before becoming the "'Good Morning, Vietnam' guy." 
Despite his many stints in radio, Sajak didn't expect to join "Wheel of Fortune," much less becoming a game show host. In his interview with NPR, he said, "Honestly, I didn't see myself as a game show host. And I don't even know what I mean by that but — nothing against it..." He continued, "[B]ut if I were to make a list of the 50 things I thought I'd end up doing in broadcasting, you know, game show host would have been 47th, or something." Coincidentally, in his piece for USO.org, Sajak explained how grateful he was to have landed his role at "Wheel of Fortune," and added that his favorite weeks became those that featured military personnel. 
Sajak didn't grow up watching game shows necessarily, but was a fan of panel shows. He explained that he has always viewed his job as critical and exciting. "I think I treat each entity, each show as an important piece of television. And I don't think that — I don't treat it as show number 5,280. I treat it as my job, for that moment."