Why Brody Jenner Really Ended Things With Nicole Richie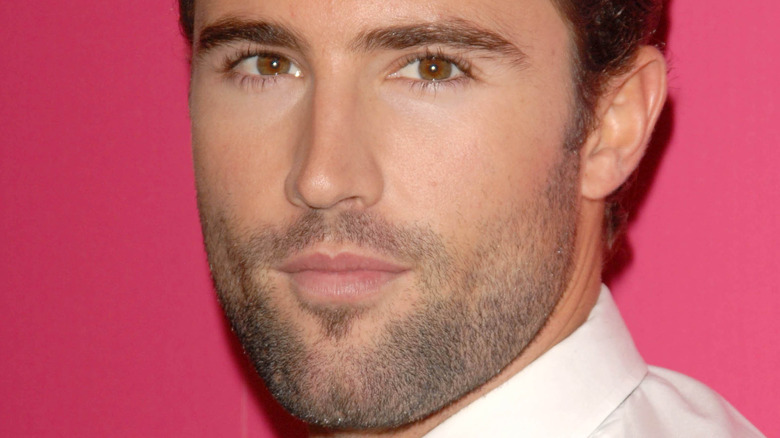 s_bukley/Shutterstock
Brody Jenner has quite the list of famous, gorgeous exes. The former "The Hills" star romanced some of the most stunning women in Hollywood, reportedly getting cozy the likes of Lindsay Lohan, Kristen Cavallari, Avril Lavigne, and Paris Hilton over the years according to Who's Dated Who. But, hey, what else would you expect from the guy who had his own E! show which delved into getting down and dirty called "Sex with Brody?"
"I've dated a few girls in my life. Nothing crazy, but I've had a lot of experience with the whole dating scene. I've been through good relationships and bad relationships," Jenner (who's actually a stepbrother to the Kardashians) admitted to Entertainment Weekly with a laugh in 2015, even giving a little advice when it comes to the bedroom. "I always like to please. You don't ever want to be selfish in bed and just worry about yourself. You have to make sure you're worrying about the other person. Great sex is for two people to have a great time," he added. Noted.
One thing you may have forgotten about this serial dater, though? His romance with Nicole Richie! Yep, Jenner reportedly dated both Hilton and her bestie, though there was a pretty interesting reason why things with the "Candidly Nicole" star came to an end... and it involves another famous woman.
Spencer Pratt took credit for breaking up Brody Jenner and Nicole Richie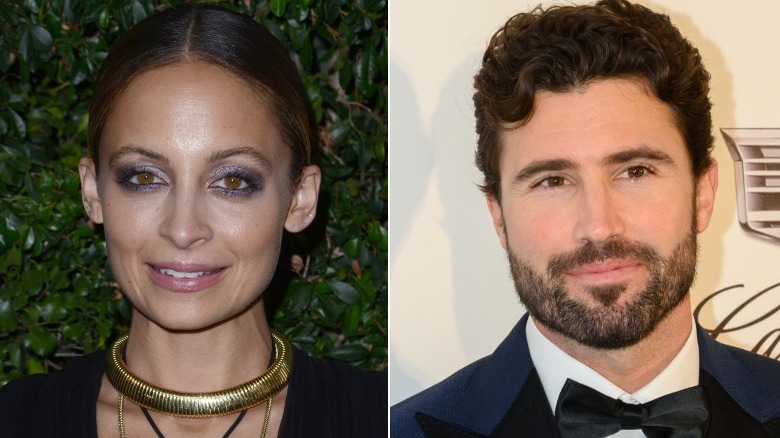 Kathy Hutchins & Silvia Elizabeth Pangaro/Shutterstock
To find out what really happened between Nicole Richie and Brody Jenner, we're going to have to throw it back to the serial reality star's time on the MTV reality show "The Hills." As you may remember, the series strongly hinted he had a romance going on with star Lauren "LC" Conrad (though Conrad and Jenner have since confessed much of their romantic relationship was manipulated for the show) and that was something their co-star Spencer Pratt was keen to keep going. In fact, Pratt claimed it was actually him who was behind Jenner calling things off with Richie because he wanted his pal to embark on the showmance.
"I talked Brody into breaking up with Nicole Richie to fake double-date with LC," Pratt claimed on "Call Her Daddy" in June of his plan to get the show more publicity. "[It was] like, 'Let me help make your life better by bringing the best-looking guy in Hollywood right now, who all the girls want to date — I'll get him to break up with his celebrity, superstar girlfriend. I will get him to come on your show, pretend to be your interest ... everyone wins.'"
Richie and Jenner had reportedly known each other since they were kids growing up in Hollywood (both, of course, have famous parents), per Zimbio, and started dating around 2006. But despite Pratt's claims, there's been conflicting claims about what really inspired this split.
Nicole Richie's 'heart was never in it' with Brody Jenner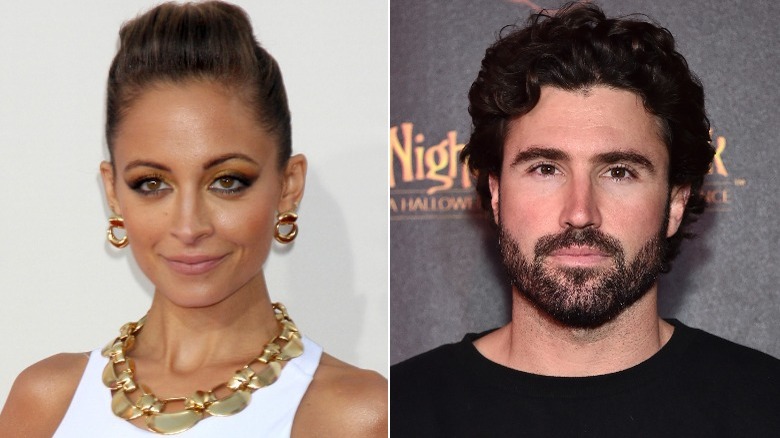 Kathy Hutchins & DFree/Shutterstock
Nicole Richie addressed her split with Brody Jenner on Myspace in 2006 (how 2000s!), suggesting she was actually the one who ended things. "I know there are rumors regarding my 'breakup' with Brody Jenner. The truth is, we were never really together... my heart was never in it. Anything further is just a cry for publicity," she wrote, per TMZ. It was also claimed by Us Weekly at the time that Richie was apparently the one who initiated the split at her home.
But things got a little messy when a bombshell report from Details (which since appears to have been removed) claimed Spencer Pratt really did mastermind the split, and Jenner was in on the whole thing. It alleged that the two reality stars supposedly built a scheme together to get their names in the gossip columns, which included essentially using Richie (who was one of the biggest stars at the time thanks to "The Simple Life") and her famous name. Jenner denied all that, though, telling People, "I genuinely love Nicole... I would never say or do anything hurtful to those I love and respect. I'm sorry it was represented that way." Jenner's mom, Linda Thompson, even came to his defense, hitting back, "He has always been fond of [Nicole]. He dated her because he really likes her. He doesn't have to date anyone for any other reason than he really likes them."