Kelly Rizzo Opens Up About What Life Is Really Like Without Bob Saget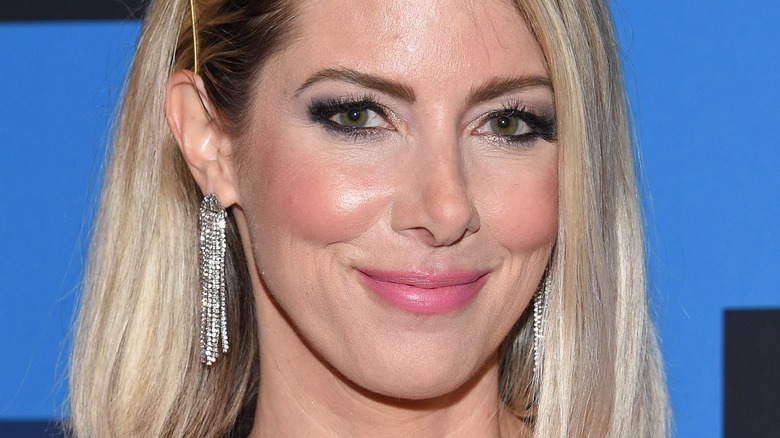 DFree/Shutterstock
Fans were both stunned and saddened after learning that late comedian and actor Bog Saget had been found dead in his hotel room after suffering head trauma. Still, no one was probably more distraught than Saget's wife Kelly Rizzo.
"My whole heart. Bob was my absolute everything," Rizzo began in a somber statement obtained by People one day after the news broke. "I am so completely shattered and in disbelief. I am so deeply touched by the outpouring of love and tribute from our friends, family, his fans and his peers," she said. "When the time is right and when this news is not as raw, I look forward to sharing more of Bob with the world. Sharing how much he meant to me, all of those around him, and how much all of his fans and friends meant to him as well. Thank you for respecting my privacy at this time." 
But now it appears that time has come. Here's what Rizzo just said about what life is really like since Saget's tragic and untimely death.
Kelly Rizzo says there is 'a palpable hole' where Bog Saget used to be
On October 9, food and travel influencer Kelly Rizzo took to her Instagram account to reflect on what life has been like since Bob Saget's death.
"9 months without him. It feels like forever and also one day all at the same time," she penned in the somber post along with a video of the couple competing in a "silly" couples' challenge. "The pain and grief ebbs and flows and I still have some days that just suck and there are days that are lighter now too. But every day there is a palpable hole where he used to be," she confessed. Fortunately, it appears Rizzo is finding joy in remembering all of the good times they shared together.  "As our anniversary nears later this month, I'll share more thoughts, but for now I'll leave you with this silly video. We had a blast making these," she recalled. "Miss you and love you so much, honey," she wrapped the post.
As one can imagine, shortly after Rizzo hit post she was met with a flurry of support in the comments section from fellow celebrities and fans alike. "He loved you sooooo much. As sad as I am, somehow I'm relieved knowing he wasn't taken until he got to share the love you two had," actor Geneva Carr wrote. Meanwhile, "Full House" actor Andrea Barber, perhaps best known for her role as Kimmy Gibbler on "Full House", penned a short and sweet message that simply read, "Love you," along with a red heart emoji.