Are Zendaya And Taylor Swift Still Friends?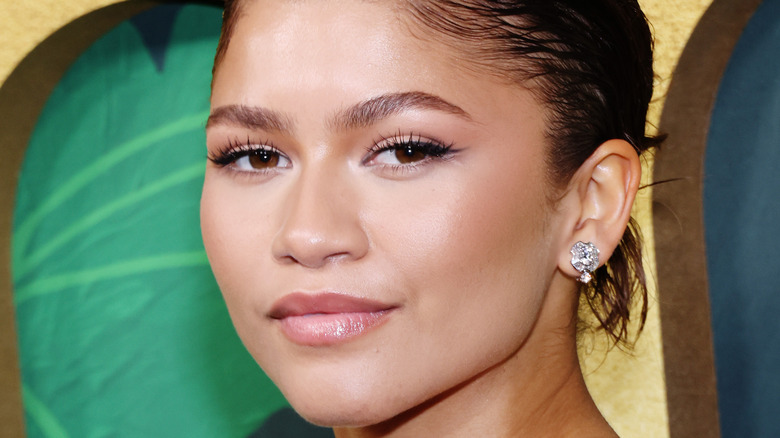 David Livingston/Getty Images
Taylor Swift's "squad" was arguably one of the most envied celebrity friend groups in recent history. With members like Selena Gomez, Gigi Hadid, and Hailee Steinfeld, Swift and her group of friends often attended red carpets together, shared adorable social media moments, and publicly supported each other at various events. Swift even invited her squad members to partake in her epic 2015 music video for the song, "Bad Blood."
One of the famous faces to appear in the clip was famed child star Zendaya, who portrayed the character Cut Throat. Zendaya opened up about taking on the surprising role in an interview with People. "It was a really open, welcoming set," Zendaya said. "It just felt really relaxed, chill and everybody got to be a part of it in a big way, so I was really lucky to be a part of it. It was a great experience for sure." The actor went on to reveal that she and Swift first met over texts, before calling the singer a "really nice person." However, Zendaya's star power has since skyrocketed and Swift is seemingly busy preparing for the release of her upcoming album, leaving many to wonder if the pair are still friends today.
Zendaya reportedly liked a shady tweet about Taylor Swift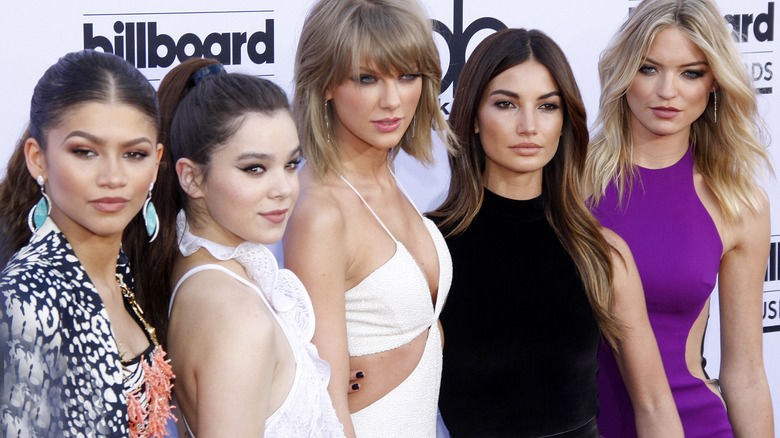 Tinseltown/Shutterstock
Zendaya was undoubtedly excited to be a part of Taylor Swift's "Bad Blood" music video, calling the singer a "genius" in a 2015 interview with Entertainment Tonight. "She's so smart. People are going to be blown away and are going to be obsessed with [the video]," Zendaya said. However, it appears that Zendaya may have ended her friendship with the pop star amid the drama between Swift, Kim Kardashian, and Kanye "Ye" West.
The feud saw Swift in a messy battle with the couple over her reference in Ye's track, "Famous." In order to prove that Swift was aware of the song's release, Kardashian shared a clip of a secretly recorded conversation with the "You Belong With Me" singer — where she seemingly approved of the mention. Following the exchange, which played out during an episode of "Keeping Up With the Kardashians," #KimExposedTaylorParty began trending on Twitter. According to E! News, Zendaya was one of the celebrities who appeared to side with Ye and Kardashian, and reportedly liked tweets aimed at Swift. "My girl Zendaya knew better," one tweet reportedly read. Another noted, "I'm glad Zendaya was never really down with that whole Taylor squad s**t."
They haven't spoken about each other in years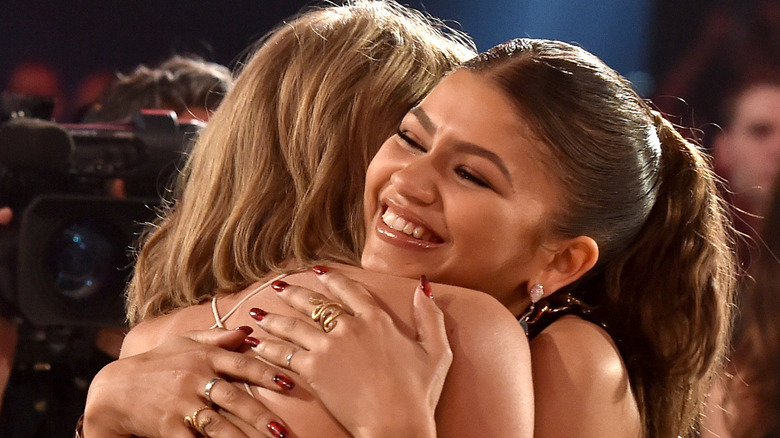 Kevin Winter/bma2015/Getty Images
The current state of Zendaya and Taylor Swift's relationship is still unclear. Neither star has publicly spoken about the other since 2015, and both have since become increasingly busy. Zendaya is currently the star of HBO's hit drama series, "Euphoria," which has already been renewed for Season 3. Meanwhile, Swift is gearing up for the release of her 10th studio album, "Midnights."
In addition, both megastars are believed to be involved in serious romantic relationships. Swift has been romantically linked to actor Joe Alwyn since 2016 but has decided to refrain from publicly speaking about her new relationship. "I've learned that if I do, people think it's up for discussion, and our relationship isn't up for discussion," Swift told The Guardian. Similarly, Zendaya has been rumored to be dating her "Spider-Man" co-star Tom Holland but has never confirmed that relationship.
And, while it's not very telling, there appears to be some hope that Zendaya and Swift are at least still cordial — Zendaya is still following the "End Game" singer on Instagram.