Meghan Markle Credits Prince Harry For Stepping In At Her Lowest Point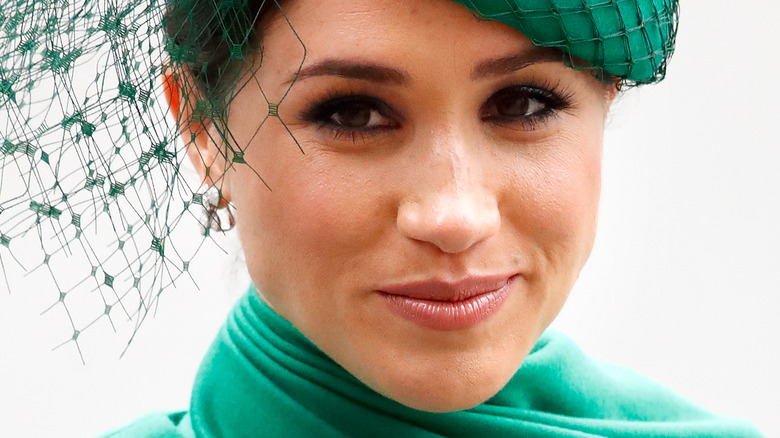 Max Mumby/indigo/Getty Images
Meghan Markle's highly-anticipated "Archetypes" podcast debuted on August 23. Following the release of the first episode, which featured her friend tennis legend Serena Williams, the podcast shot to No. 1 on the Spotify podcast charts and kept that spot for two consecutive weeks, according to Variety. 
In the following weeks, Meghan released deep dives with Mariah Carey and Mindy Kaling, which generated much chatter on social media (especially Carey's assertion that Markle, too, was a diva). However, Queen Elizabeth II's tragic death caused Meghan to postpone further episodes, as well as other public engagements, during the period or public and royal mourning. Prior to the her October 4 return with Margaret Cho and Lisa Ling, Meghan's "Archetype" podcast page showed the following message: "New episodes of Archetypes will be paused during the official mourning period of Her Majesty The Queen," per Hello!
Now, Meghan is back in full swing with a new episode of "Archetypes," entitled "The Decoding of Crazy with Deepika Padukone, Jenny Slate, and Constance Wu." During the episode, she digs deep into her battle with mental health and shares the way her husband, Prince Harry, helped her through her lowest point. 
Prince Harry referred Meghan to a therapist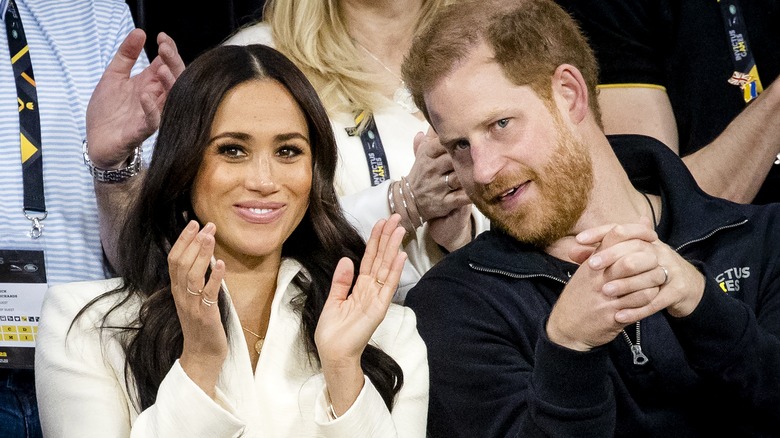 Anp/Getty Images
Meghan Markle led a candid, honest discussion during the October 11 episode of her "Archetypes" podcast. The Duchess of Sussex and her guests dissected society's penchant for labeling people as "crazy" and shared new, revealing information about her mental health journey. "I feel pretty strongly about this word, this label, 'crazy,'" shared Meghan during the episode. "The way that it's thrown around so casually and the damage it's wrought on society and women, frankly everywhere. From relationships to families being shattered, reputations destroyed and careers ruined." Meghan went on to state that the "stigma" around the word "crazy" silences people — especially women — who need help and makes them repress their needs. 
Meghan, who's opened up in the past about being suicidal, shared that her husband Prince Harry helped her through her rock bottom. "I mean, I think at my worst point, being finally connected to someone that, you know, my husband had found a referral for me to call," Meghan revealed. The duchess explained that her call took the mental health professional by surprise. "She was checking out at the grocery store. I could hear the little beep, beep, and I was like, 'Hi,' and I'm introducing myself and that you can literally hear her going, 'Wait, sorry. Who is this?' Um, and saying, 'I need help.'" Despite the distractions, Meghan said the woman "could hear the dire state that I was in."
If you or anyone you know is having suicidal thoughts, please call the National Suicide Prevention Lifeline​ by dialing 988 or by calling 1-800-273-TALK (8255)​.