New Court Docs Provide Rare Insight Into Anne Heche's Financial Situation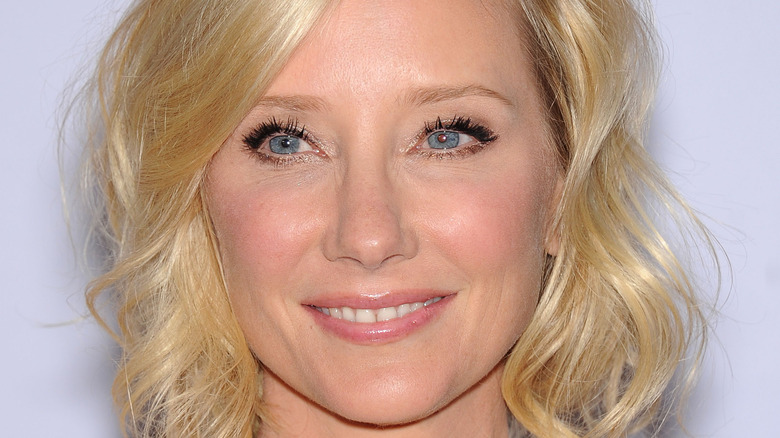 DFree/Shutterstock
Anne Heche's financial situation at the time of her death is now much clearer, thanks to the new documents that have surfaced.
The actor, who died in August following a horrific car accident, was initially believed to have been worth $4 million. But it was later reported that the "Six Days, Seven Nights" star's financial situation was the exact opposite, as she was dealing with money troubles when she died. Per Radar Online, she was sued by a bank after she failed to make payments on a loan amounting to a little over $60,000. But while she managed to reach a settlement with them, she still failed to settle the entire amount owed.
Heche has always been open about her struggles with money. In 2014, she confessed that she had "no money," with projects coming few and far between. "Since January 18, 2008, I have been unemployed and had no income from employment except for one very short-term contract for a movie role for which I received a total of $65,000, approximately the amount I received for one episode of 'Men in Trees,'" she said at the time (via Hollywood.com). "I do receive some residuals from previous acting work. However, the amounts are nominal and are offset by recurring business expenses that must be paid whether or not I am working."
It doesn't look like Heche was flat-broke when she died, though. According to her son, she still had hundreds of thousands of dollars in assets.
Anne Heche had $400,000 in personal property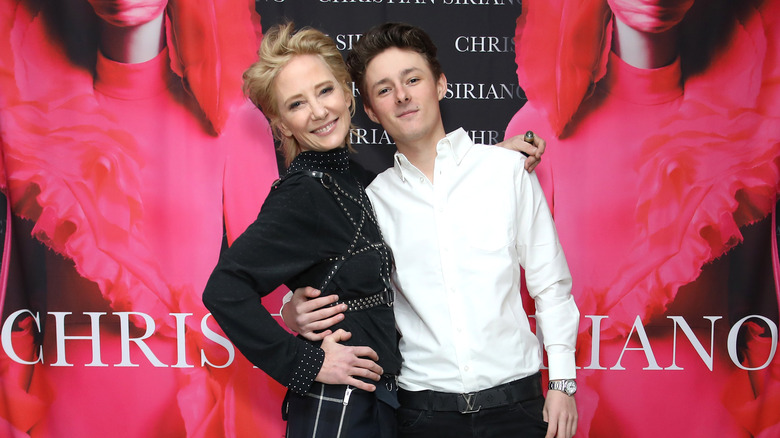 Rachel Murray/Getty Images
Homer Heche Laffoon, Anne Heche's son with ex-husband Coleman Laffoon, was appointed the temporary executor of her mom's estate. According to him, Heche had roughly $400,000 in personal property, per the filings obtained by the Daily Mail. Additionally, he expects another $400,000 per year from royalties and residuals of Heche's past projects. The documents noted that Heche had a few bank accounts, a corporation in which she was the sole shareholder, an LLC membership interest, future profits from a book due to be released next year, and personal property that has yet to be appraised. 
Although all these things do not amount to the millions people initially believed Heche had, it's still quite a significant amount. It's no wonder Laffoon and James Tupper, Heche's ex-husband, are in contention over control of her estate. But echoing what Ryan Sellers, founding partner at Dallas, Texas firm Hales & Sellers PLLC, exclusively told Nicki Swift, neither of them is likely to get what they want. Instead, the court may decide that estate to "end up with a neutral third party as its principal administrator."