Olympic Gymnast Simone Biles Accuses Former Team Doctor Of Sexual Abuse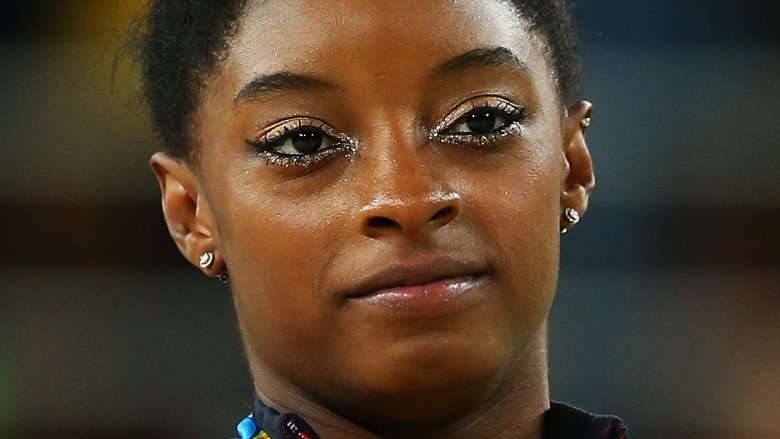 Getty Images
The five-time Olympic medalist is breaking her silence.
On Monday, Jan. 15, 2018, Simone Biles took to Twitter to reveal that she was sexually abused by the former USA Women's National Gymnast Team doctor, Larry Nassar.
"Most of you know me as a happy, giggly, and energetic girl," the 20-year-old began a lengthy text-post, which she captioned, "Feelings... #MeToo." "But lately...I've felt a bit broken and the more I try to shut off the voice in my head the louder it screams. I am not afraid to tell my story anymore. I too am one of the many survivors that was sexually abused by Larry Nassar."
"Please believe me when I say it was a lot harder to first speak those words out loud than it is now to put them on paper," the Dancing with the Stars alum wrote. "There are many reasons that I have been reluctant to share my story, but I know now it is not my fault. It is not normal to receive any type of treatment from a trusted team physical and refer to it horrifyingly as 'special' treatment. This behavior is completely unacceptable, disgusting, and abusive, especially coming from someone whom I was TOLD to trust."
"It is impossibly difficult to relive these experiences and it breaks my heart even more to think that as I work towards my dream of competing in Tokyo 2020, I will have to continually return to the same training facility where I was abused," the gymnast continued. "After reading the brave stories of my friends and other survivors, I know that this horrific experience does not define me. I am much more than this. I am unique, smart, talented, motivated, and passionate. I have promised myself that my story will be much greater than this and I promise all of you that I will never give up."
Biles concluded, "As I continue to work through the pain, I kindly ask everyone to respect my privacy. This is a process, and one that I need more time to work through."
In December 2017, Nassar was sentenced to 60 years in federal prison after pleading guilty to possession of child pornography and molesting 10 girls. Over 130 women, including McKayla Maroney and Biles' 2016 Rio teammates Aly Raisman and Gabby Douglas, have accused the disgraced doctor of sexual abuse, which occurred under the guise of medical treatment for injuries.