Kevin Bacon Opens Up About Overcoming Financial Ruin With Wife Kyra Sedgwick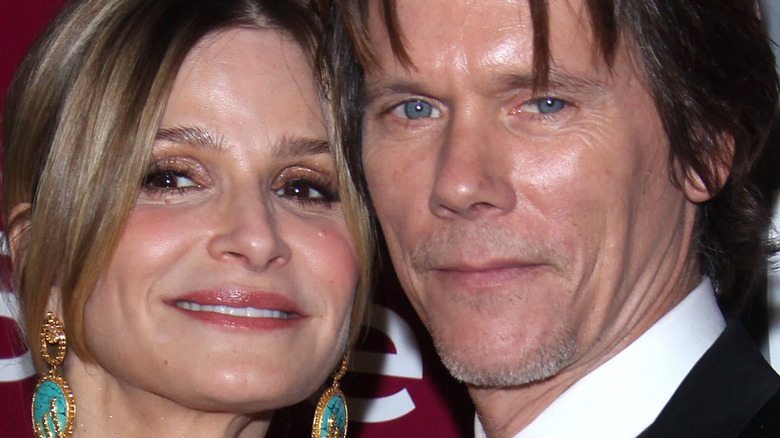 DFree/Shutterstock
Kevin Bacon is revealing how he and his wife, Kyra Sedgwick, moved past a difficult misfortune together. The two actors wed in 1988, per Us Weekly, and they've been going strong ever since. The couple shares two children and has collaborated on numerous Hollywood film projects. In 2020, Bacon spoke to Entertainment Tonight about how his marriage has endured for over three decades, saying, "Somehow, I found the person that I'm meant to be with." During a 2021 appearance on "Conan," Sedgwick explained that she and Bacon regularly have some time apart during their routines, which contributes to a healthy union.
" ... The secret to a happy marriage is not hanging out together 24/7, 365 days a year," she said. "Absence makes the heart grow fonder." In addition, Bacon has shared how cherishing each other's presence has made the relationship endure. "We just really, really enjoy each other's company," Bacon said on "Larry King Now" in 2013. "I think that we are kind of meant to be together." Though the celebrities have experienced many positive moments, they've also made it through difficult times together, including a devastating financial loss.
Kevin Bacon and Kyra Sedgwick learned 'life lessons' after losing 'most' of their money in the Bernie Madoff Ponzi scheme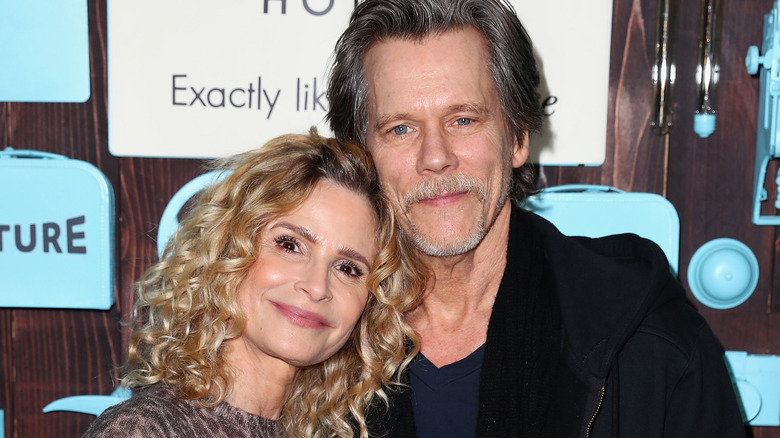 Joe Scarnici/Getty Images
Kevin Bacon and Kyra Sedgwick overcame a huge financial setback that resulted from investing in a Ponzi scheme that was run by Bernie Madoff. As reported by Insider, Madoff swindled $65 billion from thousands of investors who had been lied to and told that they would receive financial gains in return for their investments. Madoff, who died in 2021, was sentenced to 150 years in prison in 2009 for his crimes, which he had carried out for decades before being caught.
In a recent "Smartless" podcast episode, Bacon explained that he and Sedgwick "had most of [their] money in Madoff," and as a result, they lost these funds. "There's obvious life lessons there — if something is too good to be true, it's too good to be true," Bacon said. He added that they'd received "a portion" back of the money they'd lost. Though the "Footloose" star said becoming "angry" was part of the healing process in this scenario, he and Sedgwick ultimately chose to focus on the positive and started working on new Hollywood ventures. "When something like that happens, you look at each other and you go, 'Well, that sucks, and let's roll up our sleeves and get to work,'" Bacon said. "We've made it this far. Our kids are healthy, we're healthy. Let's look at what we have that's good."