Olivia Munn And John Mulaney's Son Malcolm Reaches Major Milestone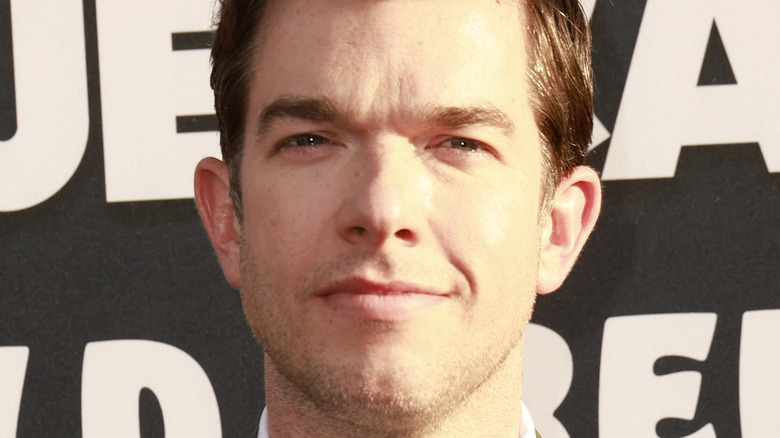 Frazer Harrison/Getty Images
Celeb parents Olivia Munn and John Mulaney have exciting news to share about their son. It made headlines when the performers began dating in May 2021 following Mulaney's separation from his ex-wife, Anna Marie Tendler. During an appearance on "Late Night with Seth Meyers" in September 2021, Mulaney revealed that he and Munn were expecting a baby. "I got into this relationship that's been really beautiful and with someone incredible ... and we're having a baby together," Mulaney said. They later welcomed their first child in November 2021, per TMZ.
On Christmas Eve, Mulaney posted a photo of his and Munn's baby boy via Instagram and revealed his son's name, Malcolm. "Meet Malcolm Hiệp Mulaney," Mulaney wrote. "I'm very in love with him and his whole deal. Happy holidays." He and Munn have since offered updates about Malcolm — from an Instagram post celebrating his two-month birthday, to photos documenting his first time visiting a restaurant alongside his parents. Now, Mulaney and Munn have revealed that Malcolm recently experienced a special milestone in his growth.
Olivia Munn and John Mulaney's son, Malcolm, said his first words
Malcolm, the son of Olivia Munn and John Mulaney, has said his first words! On Oct. 11, 2022, Munn took to Instagram to share a video of Malcolm sitting with his famous dad as the toddler spoke the word "car." Munn also revealed that "car" is the third word Malcolm has ever said and listed his first two words. "His first word was daddy/dada, his second word was chó (Vietnamese for dog), and his third word is car," Munn wrote. Fans have been gushing over the cute post. One Instagram user wrote, "This baby is one of the most beautiful babies I've ever seen," while another chimed in, "He is the cutest I can't!"
Mulaney also shared the sweet moment on his Instagram Story, writing, "We tried for 'automobile,' but this is all he could do." Mulaney and Malcolm sported matching outfits for the post, as both donned black long-sleeve shirts, khaki pants, and Nike sneakers. Additionally, Malcolm has been picking up other cues from his parents lately, such as learning to say "ahh" after a refreshing sip of water. Munn documented this on September 12 when she showed an Instagram video of Malcolm imitating Mulaney saying "ahh" after the comedian drank some water. Congrats to Malcolm on this memorable milestone of beginning to talk!