Why Did Paula Faris Leave The View After 3 Seasons?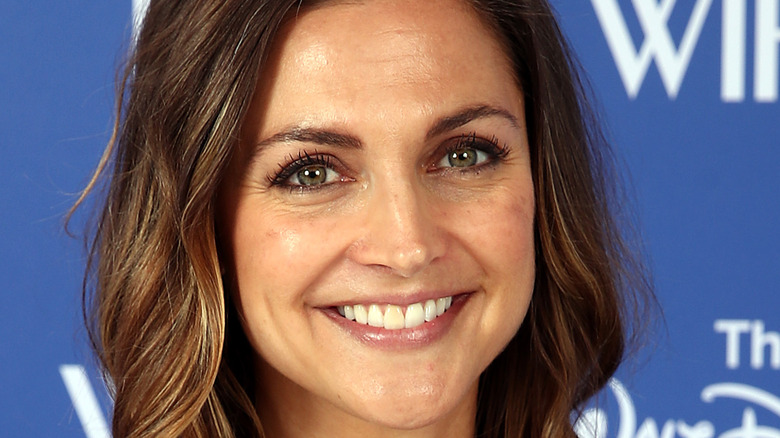 Fiona Goodall/Getty Images
ABC's "The View" is widely known for its colorful and female-driven perspective on modern-day pop culture and news. Even to this day, the talk show — which immediately became a critical success upon first airing in 1997 — is still a smash hit. Variety announced it as the highest-rated daytime talk show of the 2021-2022 television season and The New York Times called it the "Most Important Political TV Show in America" in 2019. 
Throughout its 25 years, "The View" has seen several controversial moments and nearly 20 permanent co-hosts come and go. One of many who may have flown a bit under the radar, however, is former ABC correspondent Paula Faris, who served on the panel from 2015 to 2018. So why did Faris end up leaving after just three short seasons? Well, unlike some other hosts who have come and gone under acrimonious terms before and after her, Faris is still friendly with her former co-hosts and had to leave for some relatively upsetting personal reasons. 
Paula Faris left after months of hell in her personal life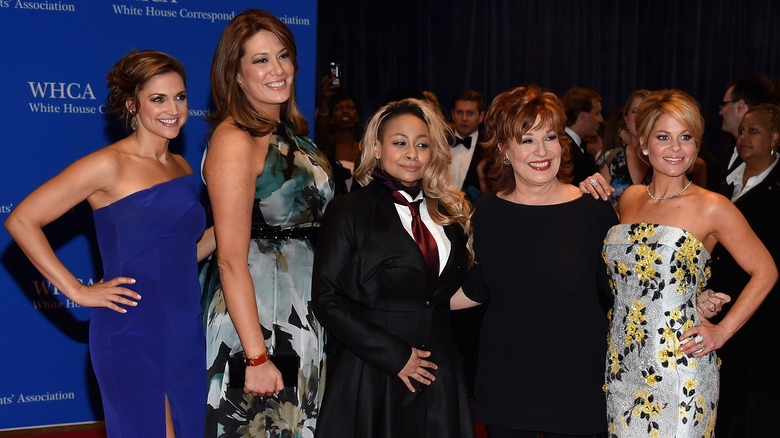 Larry Busacca/Getty Images
In July 2018, it was announced that Paula Faris would be stepping away both from her position on "The View" as well as her role as co-anchor on the weekend edition of "Good Morning America." At the time, Faris tweeted her thanks to the "gracious" teams she worked with, telling both "The View" and "GMA," "I'll miss you." However, she also later revealed that devastating health issues are what led to her stepping away.
In a statement to People at the time, Faris said that it was "a really tough miscarriage" which precipitated her transition. "I feel like it was in that moment that really repositioned my priority compass and our family's priority compass," she said. "I realized that my kids need me in the stands and, on the sidelines, my husband and I need that time to reconnect."
Several months later, Faris said in an interview with Good Housekeeping that she had gone through "months of hell" which, after her miscarriage, included getting a concussion while reporting on the job, getting into a head-on car crash, and subsequently getting pneumonia. In the end, it appears as though Faris' decision to leave and take some time for herself was only for the best. 
Paula Faris launched a faith-based podcast during her hiatus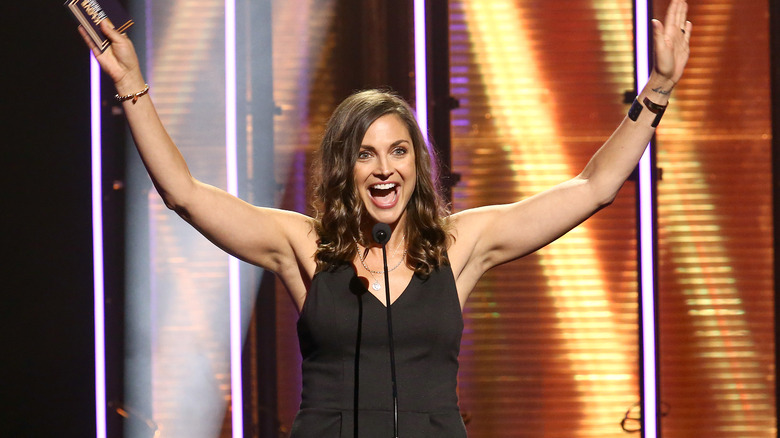 Terry Wyatt/Getty Images
Although it may have been several months of "hell" that finally convinced Paula Faris to leave "The View," she was also motivated in part to launch a project which held a very special place in her heart. In 2018, Faris, who is Christian, launched "Journeys of Faith with Paula Faris," a podcast that took on the topic of faith and ran until 2020. In a November 2018 guest appearance on "Good Morning America," Faris said that the podcast was an "opportunity to talk to influencers and see them in a totally different light — finding out how their faith guides them through the good and the bad." After this series ended, Faris launched another podcast called "The Paula Faris Faith & Calling Podcast."
In January 2020, Faris returned as a guest on "The View" and recapped the end of her time on the panel in 2018 with her former co-hosts. After her many upsetting experiences which led her to step away from the spotlight, Faris explained how that dovetailed with her faith. "I had felt like God [was] kind of calling me to step back and pump the breaks a little bit," Faris explained, "and it was in that season that I said, 'Okay, I'm listening.'" Despite considering a position on "The View" one of her "dream jobs," Faris said she "knew I needed to slow down because I was losing sight of what was important."