The Truth About LeAnn Rimes' Dispute With Her Old Record Label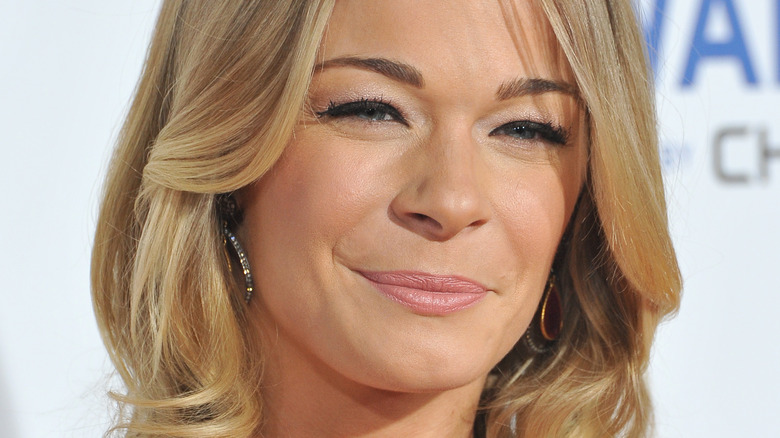 Featureflash Photo Agency/Shutterstock
LeAnn Rimes is reinventing herself on her terms. The Grammy award-winning singer has been on everyone's radar since she was 12 years old. The star rose to fame at a young age, as impressive her vocal range and charisma put her on the map. In addition to her musical talents, however, the "Blue" singer has also graced our screens throughout her career. As noted by IMDb, she starred in the renowned soap opera "Days of Our Lives" and the beloved film "Coyote Ugly," among numerous others. 
With a career that spans more than three decades, the multi-faceted country singer has managed to stay relevant. Per Billboard, the singer has had many top hits, but her single, "How Do I Live," made the Top 10 on the Billboard Hot 100 List, amongst many other notable accolades.
For much of her career, the country star was signed with Curb Records, a record label that was there when the singer reached her peak. Throughout her contract with Curb Records, Rimes sold 40 million albums and won many awards, including two Grammys and 12 Billboard Music Awards. But the success wasn't enough to compensate for her overall happiness and lack of creative freedom due to the terms of her contract.
LeAnn Rimes initially sued Curb Records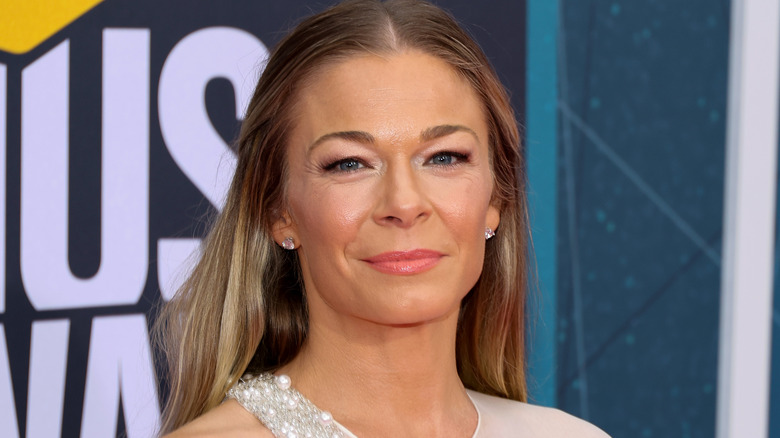 Jason Kempin/Getty Images
LeAnn Rimes enjoyed great success with her initial record label, Curb Records, but with such success came a few challenges. The singer sued the label when she turned 18 in an attempt to remove the "minor contract" — a contract that limited the singer when making decisions regarding her own career without the approval of her parents going forward.
As if the trial could not get more convoluted, Rimes also sued her father, Wilbur Rimes, who served as her manager at the time. "Her career has blossomed, something that couldn't be predicted when she was 12 years old," her attorney, Tom Rhodus, told the Associated Press (via Entertainment Weekly) in November 2000. "LeAnn simply wants to be her own person. She wants to speak for herself and she wants to make her own deals," he continued.
Per AP News, Rimes also sued her father for a separate, but related issue, alleging he and former co-manager Lyle Walker funneled money away from her and LeAnn Rimes Entertainment Inc. — the company set up in 1995 to manage her finances — to the sum of $7 million in royalties. All in all, the strained relationship with both her father and record label took a toll on the "Can't Fight the Moonlight" singer, and she decided to take matters into her own hands.
LeAnn Rimes has since signed with RCA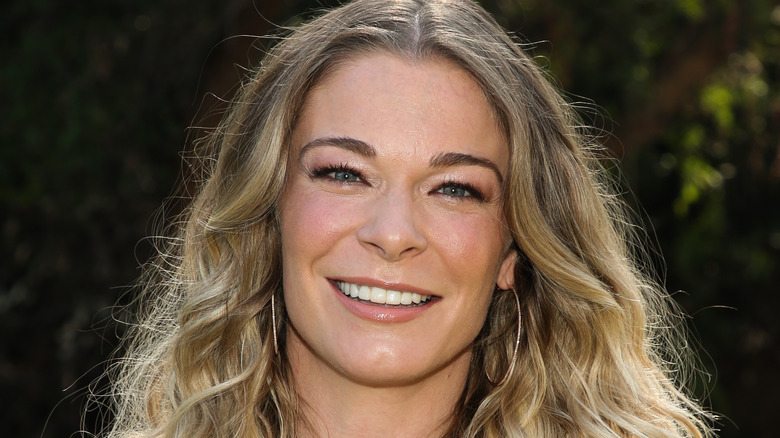 Paul Archuleta/Getty Images
Throughout the legal woes, LeAnn Rimes kept her eyes on the prize — making music on her terms — and found a label that supports her creative endeavors. The "Life Goes On" singer joined RCA, a powerhouse record company that has top-tier talent, such as Christina Aguilera, Snoop Dogg, Alicia Keys, Beyoncé, Pitbull, Britney Spears, and more. In a statement from June 2016, Rimes shared that she was "elated" over the switch and that she'd "found a true home."
Making the switch was much-needed as it allowed Rimes to release music on her terms. Shortly after announcing the news, the star released ​​her single "The Story," from her 16th studio album. Rimes previously mentioned that "The Story" is a ballad that promotes "self-acceptance," and could not have come at a better time. She continued, "I fully embrace the journey I am on and have a deeper understanding of how every piece of my story serves a purpose in my evolution as a woman and an artist."
Between acting and making music, we're thrilled to see Rimes calling the shots and taking in each moment along the way. "The one thing about me is I have a lot of grit. And I have a lot of resilience. If I wasn't resilient, I wouldn't be here," Rimes shared with CBS in August. She later continued, "I've gone through a lot. I've lived a lot of life in 40 years. I'm ready for a calmer time."