Tom Felton Opens Up Like Never Before About His Mental Health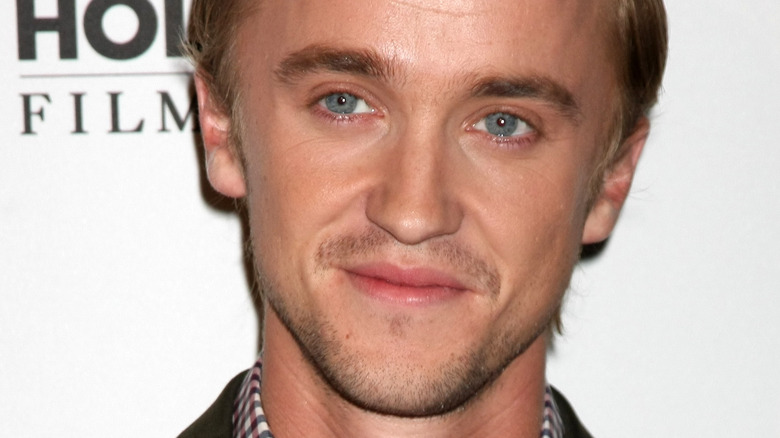 Kathy Hutchins/Shutterstock
Tom Felton, who played Draco Malfoy in the "Harry Potter" series, has had an interesting trajectory since phasing out of playing the blonde villain with a wand. Of all things, Felton's a TikTok sensation now, with fans editing themselves into scenes with his "Harry Potter" character, creating the trend #DracoTok. "It's turning into a whole monster of its own," Felton told Entertainment Tonight. "But I'm really, really enjoying it. So yeah, I'm going to keep the DracoTokers happy for as long as I can."
The "Harry Potter" aura certainly lives on, as fans lost their collective minds when they found out that Felton had a crush on co-star Emma Watson. It would really be a perfect book-end romance to all the turmoil between Malfoy and Hermione Granger. Watson wasn't the only one who had an effect on Felton on the film set, though; the late Alan Rickman, who played Professor Severus Snape, intimidated the heck out of Felton.
But Felton is so much more than his "Harry Potter" breakthrough. The star has opened up in a shocking way about his struggles with mental health and addiction in his new memoir, and you'd never guess what he's lived through. We're loving his honest vulnerability in sharing his story.
Tom Felton had an intervention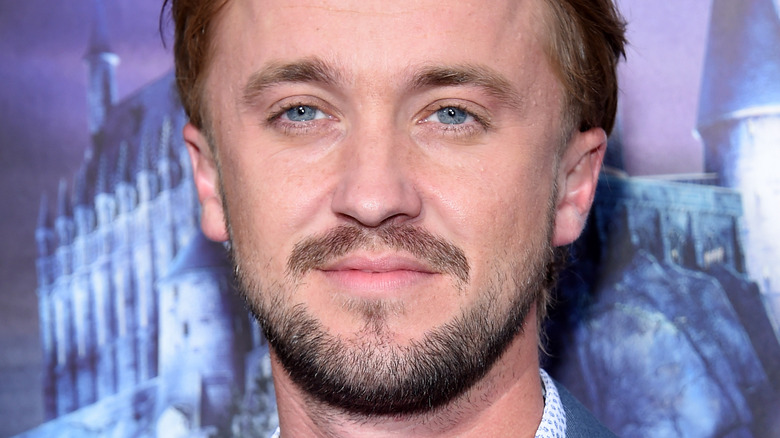 DFree/Shutterstock
Tom Felton wrote the memoir "Beyond the Wand: The Magic and Mayhem of Growing Up a Wizard," released on October 18, and shared his journey with rehabs and interventions, and coming out the other side. He went to his manager's office for a supposed work meeting and instead walked into an intervention. "My lawyer, whom I'd barely ever met face to face, spoke with quiet honesty," Felton wrote (via Page Six). "'Tom,' he said, 'I don't know you very well, but you seem like a nice guy. All I want to tell you is that this is the seventeenth intervention I've been to in my career. Eleven of them are now dead. Don't be the twelfth."
Felton wrote that he had access to everything, and yet life felt off: "[T]here was something inauthentic about the life I was leading." Felton started becoming a regular at the Los Angeles bar Barney's Beanery and drank beer and whisky until he started showing up to work drunk. "The alcohol, though, wasn't the problem. It was the symptom," Felton wrote. After some failed attempts at rehab, Felton finally admitted himself.
Felton's honesty did not go unnoticed. Former crush Emma Watson wrote the forward and while she said they didn't have a romantic connection, she wrote about their love. "It's one of the purest loves I can think of," Watson wrote, according to Glamour. "We're soulmates, and we've always had each other's backs. I know we always will." What a stunning beginning to a remarkable story.
If you or anyone you know is struggling with addiction issues, help is available. Visit the Substance Abuse and Mental Health Services Administration website or contact SAMHSA's National Helpline at 1-800-662-HELP (4357).