Carrie Underwood Shows Close Look At Wrist Injury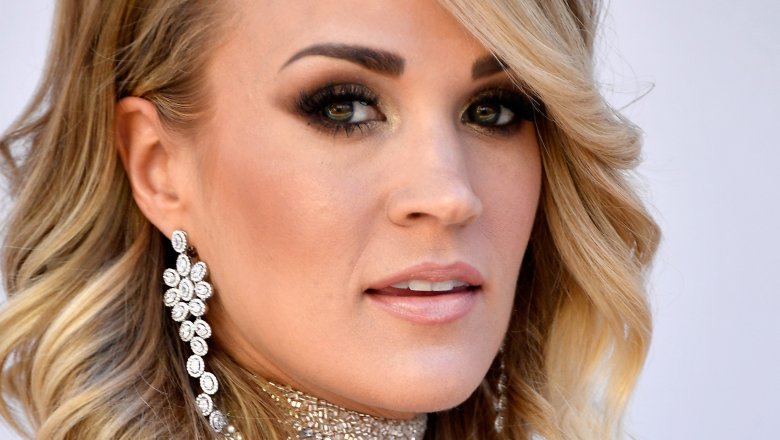 Getty Images
The "Before He Cheats" singer got seriously hurt after a recent fall.
On Friday, Jan. 19, 2018, Carrie Underwood took to Instagram to share an X-ray of her wrist. And it's clear from the post that the American Idol alum had some serious work done. Fortunately, however, Underwood seems to be on the up and up.
In the caption, Underwood wrote, "Last check up on the old wrist this morning!! " She added, "Thanks, Dr. Wurth and my PT angel, Renee, a.k.a. 'Bulldog' for fixing me up!!! 😉 I'm good to go!"
As Nicki Swift previously reported, Underwood fell on the steps outside of her home in November 2017. As a result of the accident, she sustained several abrasions and cuts as well as a broken wrist. A few days later, Underwood revealed that she'd underwent surgery on her wrist, noting that she'd "be setting off airport metal detectors from now on."
In early January 2018, Underwood warned her fans that she may look different the next time they see her, stating that she'd "managed to injure my face as well" in the fall and sharing that she'd received 40 to 50 stitches. However, a photo posted by Underwood fan and reality TV star Adrienne Gang proved that Underwood just might be her own worst critic, as the singer's face looked largely the same as it always had.
We hope Underwood is feeling better these days!
While we wait for further updates from her, read up on all the strangest things about her marriage to Mike Fisher.