Kylie Jenner To Reportedly Return To The Spotlight Following Pregnancy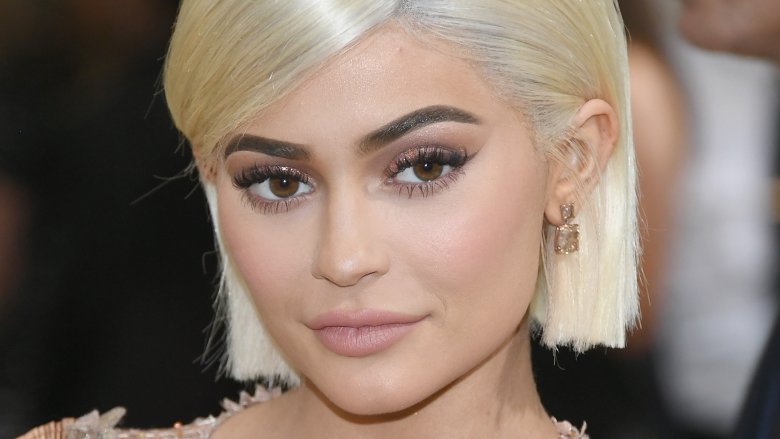 Getty Images
The Keeping Up With the Kardashians star doesn't plan on laying low for much longer.
According to an Entertainment Tonight exclusive, published on Friday, Jan. 19, 2018, Kylie Jenner is reportedly planning her return to public life after she gives birth to her first child with rapper boyfriend Travis Scott.
"Kylie has been chilling at home for the most part and just living her best life," the publication's source said. "She has really enjoyed this time away from the spotlight. It's the first time she can remember in her entire life not being followed by cameras and she's just trying to enjoy this privacy."
"She's definitely not going to deny that she's had a baby, or continue to evade questions about it all," the insider added. "This isn't a permanent thing. As soon as the baby is born, she will make an announcement and introduce the baby to her fans. She will also address the fact that she went 'dark' on social media and in the public."
"Yes, she will release a photo and yes, she will acknowledge the baby," the source continued, explaining that the reality TV star will most likely make the announcement via Instagram. "She's excited to continue to be her authentic self, and that will soon mean being a mother and sharing that with her fans."
As Nicki Swift previously reported, Jenner, 20, is allegedly expecting a baby girl with Scott, 25. However, it should be noted that the two have yet to publicly comment on the baby news. The Life of Kylie star, who was falsely rumored to have gone into labor last week, is reportedly determined to keep this part of her life to herself.
"She's very happy about the pregnancy but she doesn't want to share this with the world," an Us Weekly insider said earlier this month. "Her not being out is strictly personal preference. She wants to keep this one aspect of her life private."
While we wait for more baby news from the couple, read up on why Kylie Jenner is so secretive about her pregnancy.