What Really Went Down Between Ashlee Simpson And Ryan Cabrera?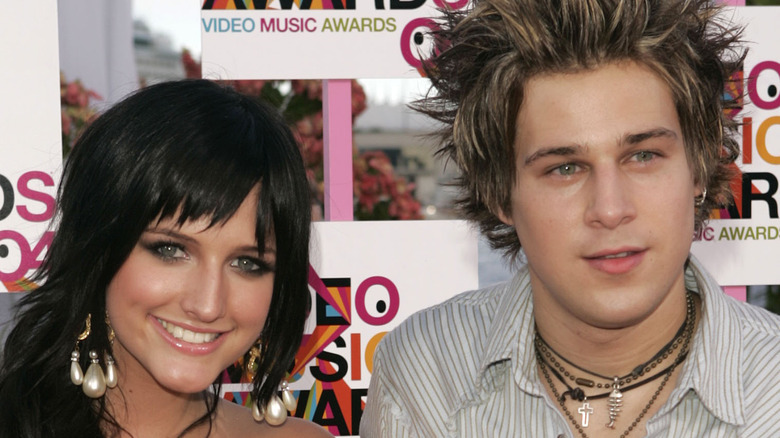 Peter Kramer/Getty Images
The early 2000s can sometimes feel like it existed in a different time-space continuum. The early aughts were infamous for popularizing a lot of bizarre things, including frosted tips, flip phones, fingerless fishnet gloves, and those denim maxi skirts that no one could really pull off. But as much as the turn of the century brought questionable items into existence, this period arguably brought us the best celebrity couples of all time, many of which have already been erased from our collective memory. One of them was Ryan Cabrera and Ashlee Simpson.
You'd be lying if you said that "The Ashlee Simpson Show" wasn't one of your guilty pleasures growing up. The series followed the trial and tribulations of Jessica Simpson's little sister, from her ascent to the music industry to the men she dated, Cabrera included. And while their relationship was not as dramatic compared to their peers, it was refreshing to witness how their romance played out due to their genuine chemistry. They may not have been each other's end game, but everyone rooted for them at one point.
The lack of drama in Simpson and Cabrera's relationship is probably why many had forgotten they were ever an item, but it looks like it was for the best since they're reportedly still friends to this day.
Inside Ryan Cabrera and Ashlee Simpson's forgotten romance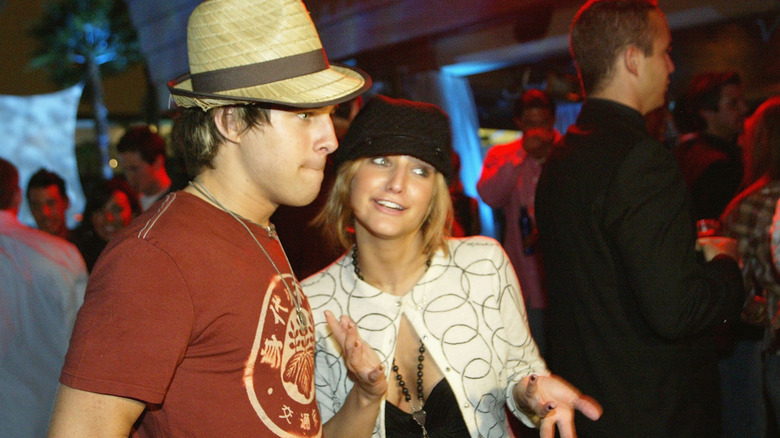 Michael Buckner/Getty Images
Ryan Cabrera and Ashlee Simpson's relationship can be categorized as the classic friends-to-lovers trope. On "The Ashlee Simpson Show," the "Pieces of Me" singer explained that they had been best friends for so long that Cabrera even lived with her family for over a year. She starred in the music video for his song "On the Way Down," where they shared an on-screen kiss. "I was like a little nervous because he's like my dorky brother that I go rollerblading with," she said on the show. "But after that, you know, it kind of like, broke the barrier."
But they didn't last long, eventually calling it quits after a year of dating. According to a source, it all boiled down to conflicting schedules. "They are both so busy with touring and promotion," a source dished (via Female First). "They looked at the calendar and realized that the next time they'd be together is a year from now."
Meanwhile, another insider said that the split was due to jealousy. Apparently, Simpson didn't like Cabrera hanging out with other women. "Ashlee was upset about seeing a photo of Ryan hanging out with a group of really cute, sexy girls," they told Star Magazine (via Digital Spy). "When Ashlee saw that, she just freaked out. Ryan's attitude was, 'Come on, Ash, you know how it is.' But Ashlee wouldn't budge and Ryan finally said, 'That's it. Let's let this go.'"
Ryan Cabrera and Ashlee Simpson are still friends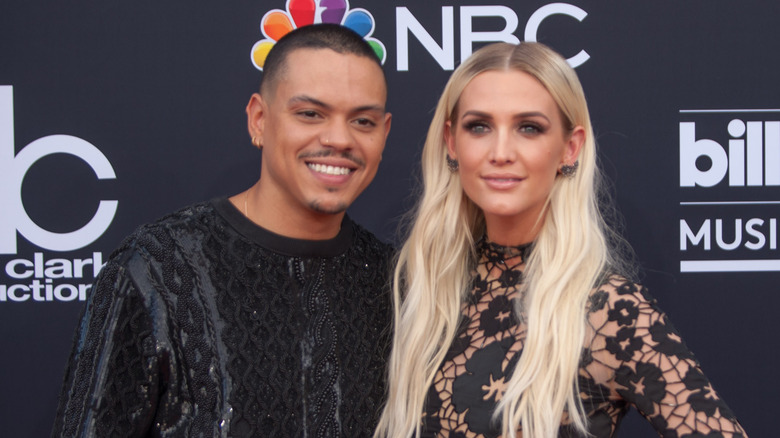 Jamie Lamor Thompson/Shutterstock
Even though Ryan Cabrera and Ashlee Simpson's breakup wasn't exactly amicable, they still managed to return to being friends. After they split, Cabrera shared that they became best pals like they used to be prior to dating. "Just like we were before — we're best friends. It sucks because we're both doing so many things right now that it's impossible to be together right now. We'll see what happens in the future," he told Today in 2004, adding that he found it a weird experience to document their romance. "I'm used to being around cameras because of ["Newlyweds: Nick & Jessica"]. What's weird is when they edit it and try to put a month's period into one show."
Years later, Simpson dated and eventually married Evan Ross, who's one of Cabrera's close friends. Cabrera revealed that Ross had asked him for permission before pursuing Simpson. "He actually came to my house to kinda like — I knew that they were talking, we all knew," Cabrera shared with TooFab. "He specifically came to my house to have a chat and be like, 'Yo, I wanted to see what you thought about it. Is everything good?' He knew that I would be like, 'Oh! Alright, cool!'" He was even present at their wedding! "Of course, she married one of my best friends," he told Entertainment Tonight. "I'm friends with all my ex-girlfriends." Gotta love friendly exes!