What's The Real Meaning Of Midnight Rain By Taylor Swift? Here's What We Think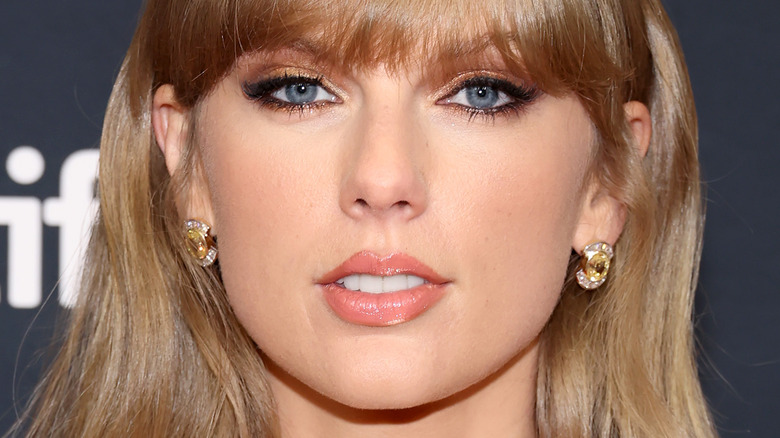 Amy Sussman/Getty Images
Taylor Swift's devoted fans won't be getting much sleep tonight as her highly-anticipated new album, "Midnights," has finally arrived. Swift originally announced her newest album at the 2022 VMAs, per Billboard, and has spent the time since stirring up her fan's excitement with teasers on TikTok and Instagram. Now that "Midnights" is out, Swift's fans are buzzing with excitement via social media. "Midnights has big Reputation vibes with a little Lover & 1989 sprinkled in & I'm f***ig HERE FOR IT," tweeted one eager fan.
In the weeks leading up to "Midnights" release, Swift released each track one by one in a series of TikToks, cleverly entitled "Midnights Mayhem With Me." Swift kicked off the series with Mastermind," on September 20, and saved the last (and most highly anticipated) track, "Snow on the Beach," featuring Lana Del Rey," for October 7. 
Tucked snugly in between lies "Midnight Rain" — the only track with "midnight" in the title — which Swift revealed on September 27. Given Swift's penchant for layering her song with clever wordplay, "Midnight Rain" could've turned out to be a melancholy breakup song, or another one of her upbeat pop hits. But now that we've gotten the chance to pair melodies and lyrics to the mysterious title, we have a much better idea of what we think "Midnight Rain" is about.
Taylor Swift may have chosen fame over love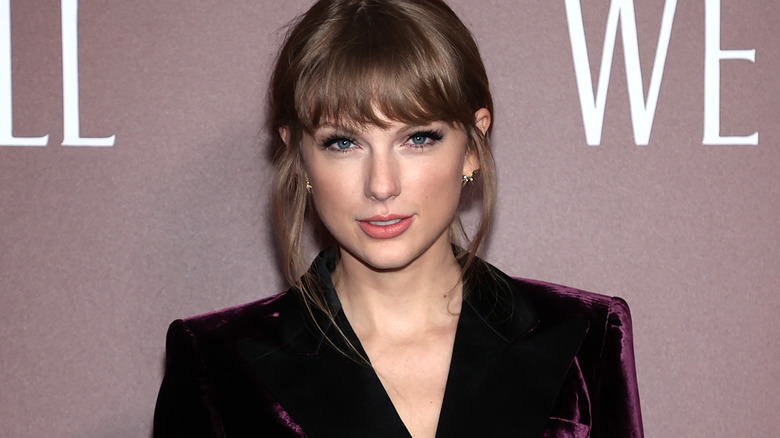 Dimitrios Kambouris/Getty Images
When Taylor Swift started doing promo for "Midnights," she first described it as "the stories of 13 sleepless nights scattered throughout my life" on Twitter. If every song is truly autobiographical, then Swift used "Midnight Rain" to tell another side of her romantic history where she's not the heartbroken hopeless romantic. Rather, she's the one doing the heart breaking. During the intro, a haunting voice (that doesn't appear to be Swift's) sings, "Rain/He wanted it comfortable/ I wanted that pain/ He wanted a bride/I was making my own name/Chasing that fame/He stayed the same/All of me changed/Like midnight." This suggests Swift once chose her singing career over a previous relationship. 
Once Swift's voice kicks off the first verse, she paints an even clearer picture, singing of her "wasteland" of a hometown, that was full of "pageant queens and big pretenders," ending it with the highly quotable line, "I broke his heart cause he was nice." After a repeat of the intro, Swift sings of "the life I gave away," possibly hinting at her pre-fame existence. 
However, the end of the song really cements the fact that "Midnight Rain" is about a long lost love. "And he never thinks of me/Except when I'm on TV...And I never think of him/Except on midnights like this," Swift sings. Of course, the Swifties are already on social media trying to figure how just who this mystery guy is.