Midnights: Why Lana Del Rey Fans Have A Bone To Pick With Taylor Swift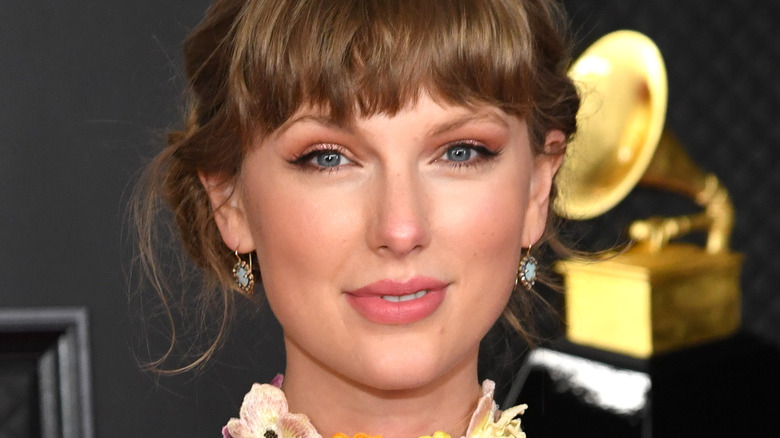 Kevin Mazur/Getty Images
Taylor Swift's devoted fans were especially excited when she announced her song with Lana Del Rey on "Midnights." The highly-anticipated collaboration is "Snow on the Beach," an ethereal title befitting for the dreamy lyricists. 
Swift said of the song on Instagram, "'Snow on the Beach' is about falling in love with someone at the same time as they're falling in love with you. Sort of in this cataclysmic, fated moment where you realize someone feels exactly the same way that you feel at the same moment." Swift also sang Del Rey's praises, calling herself a "massive fan of Lana Del Rey." Of course, the feeling is mutual — and the two are longtime friends, with Swift sharing an adorable candid of the pair on release night.
Unfortunately, now that "Snow on the Beach" is finally available for the public's listening pleasure, some Del Rey fans are not too happy with Swift. Some are even accusing of her being downright shady!
Lana Del Rey's fans think Taylor Swift did her dirty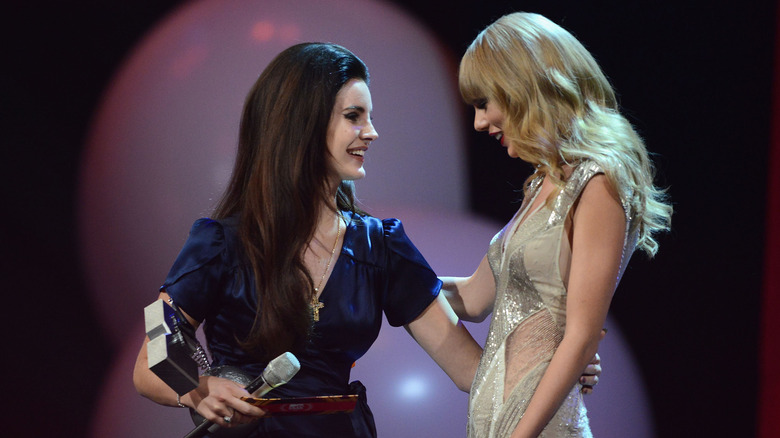 Dave J Hogan/Getty Images
Taylor Swift's new album is already being met with much fanfare, but not all fans are happy with every track. Most notably, Lana Del Rey's fans feel that her contributions to "Snow on the Beach" should've been more substantial. "Taylor swift is going to hell for not giving lana a full verse on snow on the beach," tweeted one fan. Another fan felt that Swift used Del Rey. "She just use Lana's name for more attention and streams," tweeted another unhappy fan. Offering up another angle, one fan suggested Swift's insecurity impacted the song's arrangement, tweeting, "that woman is not gonna have another girlie outsing her on a song. she's too insecure. she only ever gives full verses to men she collabs with."
While Swift's motives are all her own, we're going to assume she only had the best intentions for Del Rey. Besides, the "Midnights" promo tour is far from the first time that Swift has had glowing things to say about the "Born to Die" songstress. During her acceptance speech for Billboard's "Woman of the Decade" award, Swift gushed about Del Rey's impact on music. "Her vocal stylings, her lyrics, her aesthetics: they've been echoed and repurposed everywhere in music," she said, per UPROXX.  
However, as the Genius lyric breakdown proves, Rey doesn't get any solo lines in "Snow on the Beach" — and every line she sings is accredited to both her and Swift.