What's The Real Meaning Of Paris By Taylor Swift? Here's What We Think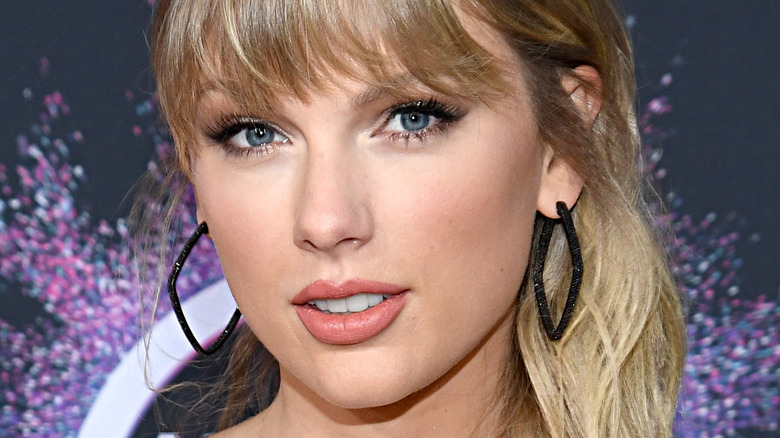 Kevin Mazur/Getty Images
Taylor Swift gave fans quite the shock on October 21. Just three hours after dropping her brand new album, "Midnights," she revealed fans would be getting even more new music with seven very special bonus tracks she managed to keep secret. "Surprise!... There were other songs we wrote on our journey to find that magic 13. I'm calling them 3am tracks. Lately I've been loving the feeling of sharing more of our creative process with you, like we do with From The Vault tracks. So it's 3am and I'm giving them to you now," she told her more than 228 million Instagram followers. Surprise, indeed!
Those unexpected tracks seem to cover a variety of topics, too. We have the likes of "High Infidelity," which tells the story of a wife who feels trapped in her unfulfilling marriage and embarks on an affair. Then we have "Glitch," which some fans believe may be describing the "Blank Space" singer's years long romance with Joe Alwyn actually started off as more of a fling.
But what about "Paris?" We've had a listen to the song named after France's capital, and have a few ideas about what the country turned pop superstar is singing about.
Taylor Swift is 'so in love' on Paris
Taylor Swift is in love and doesn't care who knows it! "Paris" is an upbeat, super romantic song about falling in love and reveals how Swift fell so deep and hard that she and her lover pretty much retreated into a world of their own. The star kicks off the song as if she's being spoken to by reporters about trivial things she doesn't really care about, as the only thing that seems to matter at that moment is her partner. "I'm so in love that I might stop breathing/Drew a map on your bedroom ceiling/No, I didn't see the news/'Cause we were somewhere else," she sings, per Genius. 
Swift then suggests her love is something she decided not to share with the world, singing, "Privacy sign on the door" and "Romance is not dead if you keep it just yours." Swift also confirms she sees this love being a forever thing, telling her lover, "I wanna brainwash you/Into loving me forever," while seemingly using Paris to symbolize being in a very romantic place (figuratively, physically, or potentially even both).
As for who "Paris" could be about, of course, the most likely inspiration is Swift's boyfriend, Joe Alwyn. We do know they've been to Paris together (E! News shared snaps of them looking loved up in the City of Light in 2019) and Alwyn has previously shared why he prefers to keep his relationship with Swift a little more under the radar.