What's The Real Meaning Of Bejeweled By Taylor Swift? Here's What We Think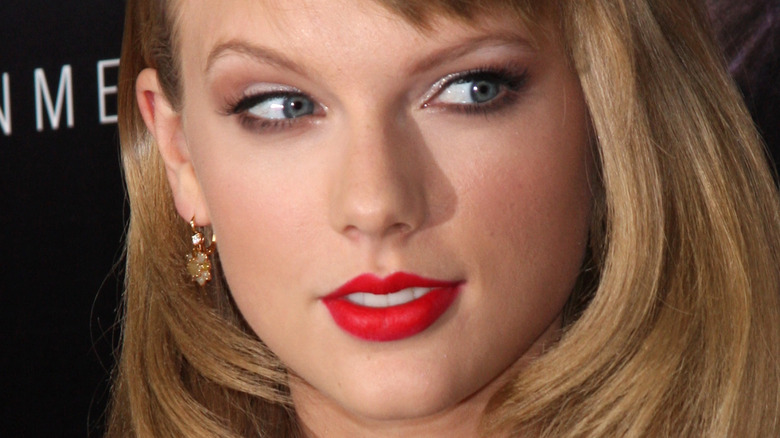 Kathy Hutchins/Shutterstock
Taylor Swift is just as candid as ever on "Midnights," giving fans a peek inside her life through a number of personal tracks. Of course, one of the biggest sources of inspiration for the star on the release appears to be her years long romance with Joe Alwyn. Fans have speculated that several songs seem to relate to her longest romance to date, including on the bonus tracks "Glitch" and the super romantic "Paris."
Swift herself has even confirmed that Alwyn was her muse on at least one song when she opened up about track one, "Lavander Haze." In a video posted to her Instagram account in early October, Swift told fans, "We've had to dodge weird rumors, tabloid stuff, and we just ignore it. This song is sort of about the act of ignoring that stuff to protect the real stuff." We love to see it!
But it sounds like Alwyn may not be the only one of her relationships that inspired songs on "Midnights," as "Bejeweled" may just be referring to potentially two of her famous exes.
Is Taylor Swift singing about Calvin Harris and Tom Hiddleston on Bejeweled?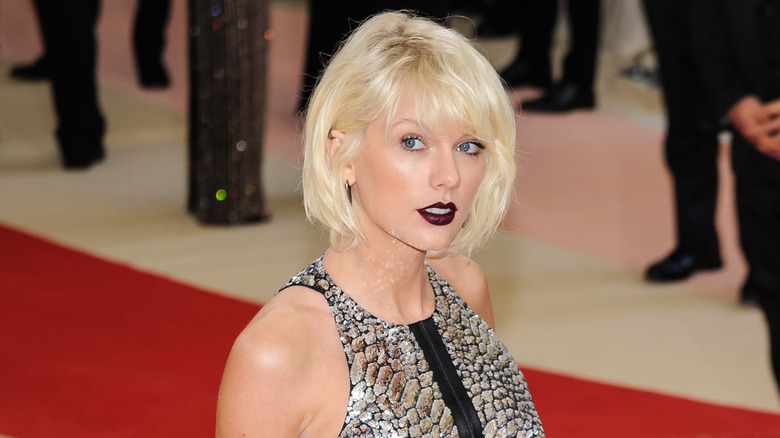 Sky Cinema/Shutterstock
Taylor Swift sings about feeling undervalued by a partner on "Bejeweled" — and it sounds like she could be speaking from experience. The star opened the track by singing, per Genius, "Baby love, I think I've been a little too kind/Didn't notice you walkin' all over my peace of mind/In the shoes I gave you as a present/Puttin' someone first only works when you're in their top five/And by the way, I'm goin' out tonight." Sassy! She then sings about how her man seemingly doesn't see her shine anymore, as she reminds him she still sparkles and could easily forget she has a boyfriend after putting him on a pedestal.
It seems this one could be personal, too. Swift sings about being noticed by another man, telling her lover of the new guy, "And we danced all night/And you can try to change my mind/But you might have to wait in line." It's that line in particular that could be pretty telling, as it may just be a reference to when Swift famously danced with Tom Hiddleston at the 2016 Met Gala while she was still dating Calvin Harris. The dancing hit the headlines in May 2016, and, in early June 2016, People confirmed they'd split. Coincidence? Maybe. But Swift and Hiddleston did go on to have a brief romance after that, and she wore a very sparkly, or bejeweled if you will, dress the night they danced...