The Life-Changing Advice Reba McEntire Got From Her Dad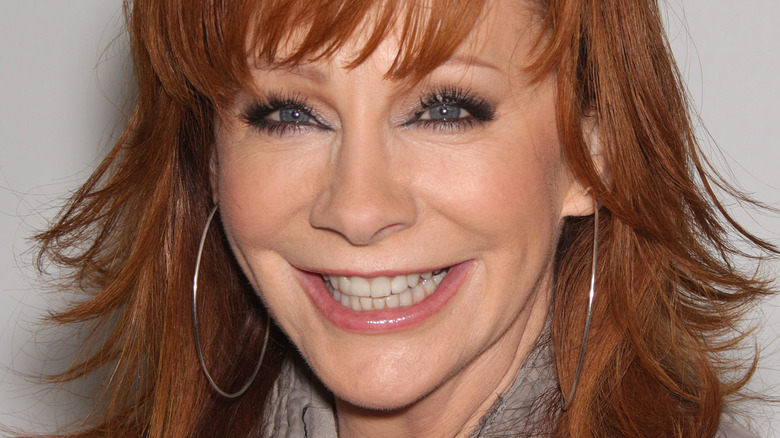 DFree/Shutterstock
It's sure to come as a shock to many, but as a young girl, Reba McEntire's dream job wasn't singing. Far from it, growing up, the country star had an entirely different career path in her sights. As for how that shifted, we have her father to thank. 
Reba has long gushed over her memories of growing up on her family's Oklahoma cattle ranch. Speaking to CMT back in 2011, she shared that in order to keep her and her siblings out of trouble, Reba's parents kept the kids busy with ranch work — and they wouldn't have had it any other way. "We were always working on the ranch, rodeoing, having a fun time. When they released us from our chores, we hit the roping pen," she reflected. Unsurprisingly, the rodeoing rubbed off on young Reba, and soon, she had a dream of becoming a barrel racer. It didn't seem too far-fetched. After all, Reba's father, Clark McEntire, was a three-time world champion steer roper himself, and in 1988, Clark was inducted into the National Cowboy & Western Heritage Museum Rodeo Hall of Fame. Likewise, as she told CMT, her grandfather was a world champion in the sport, too. With Reba spending most of her free time practicing rodeo sports, barrel racing seemed like a natural pick. However, her father thought differently. 
So, just what did Clark McEntire tell his daughter — and how did it change her life in a way she could never have imagined? 
Clark McEntire got brutally honest with his daughter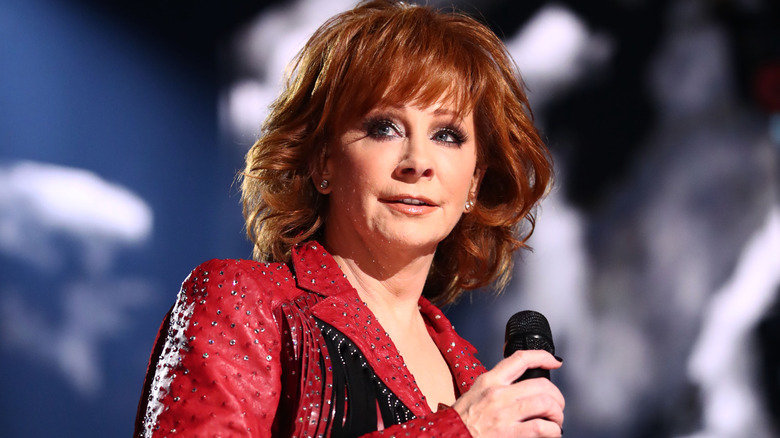 Rich Fury/acma2019/Getty Images
Reba McEntire has often spoken about her parents' support of her and her siblings. However, there was one caveat. As she told Oprah.com, "The only thing Daddy wasn't supportive of was when I wanted to run barrels in the rodeo." 
However, Clark McEntire made no secret as to why he felt that way. "Daddy would just point-blank tell me, 'Reba, I don't know why you want to do something you're not good at.' And I said, 'Well, that was hurtful.' But it was true. It was very honest," she told CMT. Sure enough, Reba admitted to Oprah.com that, no matter how much she loved the sport, barrel racing really wasn't for her — especially in a competitive setting. "I was better in the practice pen than I was in the arena. When the crowd became involved — it wasn't good," she revealed.
That's not to say Mr. McEntire's words of wisdom were limited to keeping her out of a sport she wasn't excelling in, though. Far from it, Clark actively encouraged Reba to pursue the thing she was best at. When asked what she should be doing instead of rodeo sports, Reba recalls him telling her, "Sing. You ought to be singing." Luckily for the Grand Ole Opry inductee and her fans, she heeded that advice, and the rest is history.
...but he couldn't have been prouder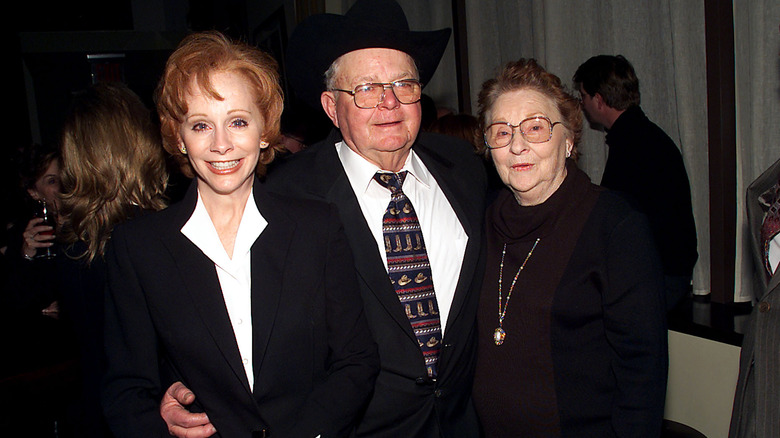 Evan Agostini/Getty Images
Brutal honesty aside, there can be no doubts that Clark McEntire was his daughter's biggest fan — and he made a point of telling her just how proud he was of her accomplishments. 
Speaking to The Saturday Evening Post in 2018, Reba McEntire revealed, "One of the sweetest things he ever said about me was, 'Reba, when I hear people talking about you or when I hear your voice on the radio, my stomach just goes to pumpkin.'" As she told CMT, both of her parents had urged Reba and her siblings "to do what we can, the best we can, and to stay at it — but try to find something you like to do to make a living." As such, it only makes sense that the McEntire patriarch couldn't have been prouder of Reba doing just that. 
Sadly, in 2014, Reba took to Instagram to reveal that Clark had died. Shortly before that, she had recorded "Just Like Them Horses" — and the song, which, per a Facebook post, immediately made her think of her father when she first heard it, was played at his funeral. Two years later, she dedicated the music video to Clark. "He ran all the way to heaven. Just like them horses," she wrote. A fitting send-off for the man whose greatest joys were "horses, cattle, land, rodeo and business" — and hearing his daughter sing.