What's The Real Meaning Of Labyrinth By Taylor Swift? Here's What We Think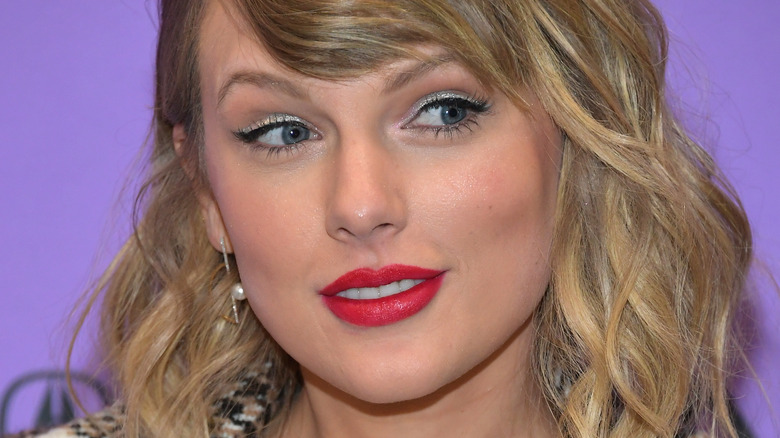 Neilson Barnard/Getty Images
Taylor Swift kept her bleary-eyed but blissfully happy fans up all night on October 21 by surprising them with an additional seven tracks that didn't quite make the cut for her 10th studio album, "Midnights." The extended version of the hotly anticipated record is titled "Midnights (3am Edition)" and includes the songs "The Great War," "Bigger Than the Whole Sky," "Paris," "High Infidelity," "Glitch," "Would've, Could've, Should've," and "Dear Reader."
On Instagram, Swift explained that the tracks were also birthed while she was working on the lucky 13 songs that ended up on the original album. The master music curator felt like those tunes best fit the overall vibe she was going for, but wrote of the supplementary seven, "Lately I've been loving the feeling of sharing more of our creative process with you, like we do with From The Vault tracks. So it's 3am and I'm giving them to you now."
Swift sleuths have been working overtime since the surprise songs dropped, trying to discern which of the singer's former romantic partners the tracks might be about and sharing their theories on social media. Some fans are convinced that "High Infidelity" is about Joe Alwyn and Calvin Harris, and there's speculation that "Glitch" was inspired by the initial spark Swift felt with Alwyn. So could the dreamy "Labyrinth" from the original "Midnights" also be about the "Conversations with Friends" actor?
Taylor Swift compares love to her hatred of elevators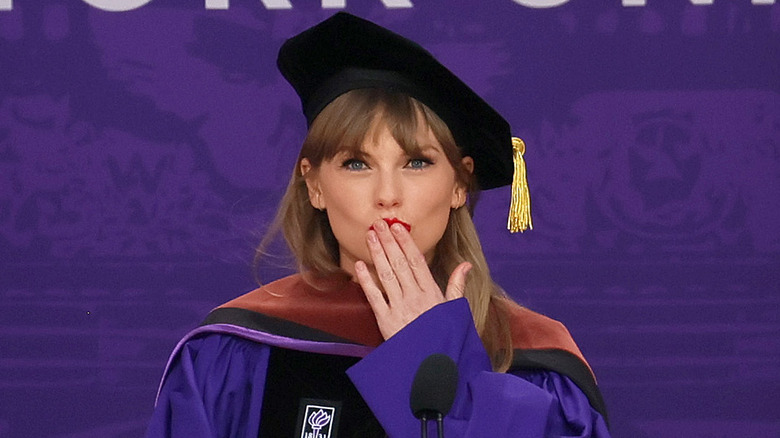 Dia Dipasupil/Getty Images
"Labyrinth" is one of the songs that Taylor Swift teased during her NYU commencement speech in May. Unbeknownst to her fans, they would later hear the words "breathe in, breathe through, breathe deep, breathe out" again, but this time in a much different context. In "Labyrinth," they are followed by the poignant lyric, "I'll be gettin' over you my whole life," per Genius. Basically, Swift is saying that she doesn't expect the cherished subject of her song to stick around.
The title of "Labyrinth" implies that listeners are going to hear a story full of twists and turns, but the song's lyrics are actually pretty straightforward. Swift sings, "Uh-oh, I'm fallin' in love / Oh no, I'm fallin' in love again," so she's clearly developed feelings for someone before she's fully ready to experience them. She also sounds worried that the suddenness of these feelings is a bad omen that portends certain heartbreak, and she expresses her fear with the words, "You know how scared I am of elevators / Never trust it if it rises fast / It can't last."
One Redditor suggested that the song might be about the beginning of Swift's relationship with Joe Alwyn, but if this is the case, the singer was pleasantly proven wrong in her prediction. Swift does sing about being "lost in the labyrinth of my mind," so maybe she just needed more time to reach the realization that she'd found lasting love.