The One Taylor Swift Album That She Wrote All On Her Own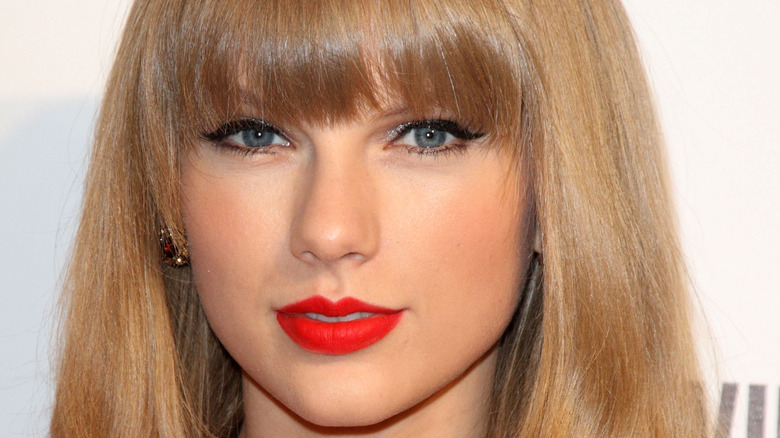 landmarkmedia/Shutterstock
Taylor Swift has caught some major flack for writing about her famous exes over the years, but most people agree that her songwriting ability is top-tier. In 2010, at just 20 years old and four years into her career, Swift was honored with an award from The Songwriters Hall of Fame, per CBS. 
Nearly a decade later, when Swift received the "Songwriter of the Decade" award from the Nashville Songwriters Awards, she shared that she divides her lyrics into three types: "quill lyrics, fountain pen lyrics, and glitter gel pen lyrics," (per The Hollywood Reporter). The Grammy award-winning songstress then explained that "quill lyrics" are songs that contain "antiquated" words and phrases and "fountain pen style" refers to "modern storylines" with a "poetic twist." Lastly, "glitter pen lyrics" are those that "don't take themselves too seriously."
Long story short? Swift puts a lot into her songwriting and does the bulk of it herself (though she once blasted a famous musician for claiming otherwise). With that said, the Pennsylvania native does openly collaborate with other songwriters and artists, such as Jack Antonoff, and even her boyfriend Joe Alwyn, per American Songwriter. 
However, the global superstar has one album that she wrote entirely on her own. 
Taylor Swift wrote all of 'Speak Now'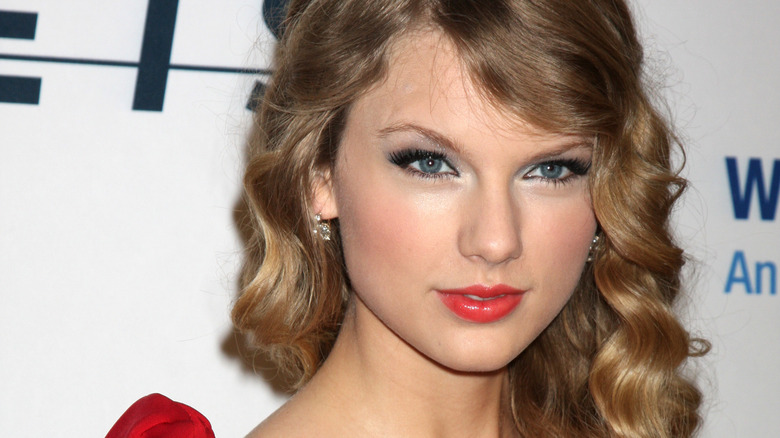 Joe Seer/Shutterstock
According to Billboard, Taylor Swift has written 54 of her own songs entirely by herself. The list includes some of Swift's biggest hits like "Love Story," "Fifteen," and "Red." However, 14 of those tracks belong to "Speak Now," the singer-songwriter's third album, which was released in 2010. While promoting "Speak Now," Swift shared that, unlike some of her past projects, the songs were entirely her own words. "I actually wrote all the songs by myself for this record," the 32-year-old shared with her fans during a webcast at the time. "I didn't have any co-writers. And it didn't really happen on purpose. It just happened to happen that way. Like, I'd get my best ideas at 3 a.m. in Arkansas," she added. (via CMT). 
Years later, in 2019, Swift expanded upon her reasoning for penning the entire album herself, citing the public notion that she didn't write her own music, according to Rolling Stone. "I've had several upheavals in my career," Swift shared. "When I was 18, they were like, 'She doesn't really write those songs.' So my third album I wrote by myself as a reaction to that."
Swift's decision to write "Speak Now" alone served her well, as the album houses some of her most beloved and successful hits, including "Back To December," "Mean," and "Dear John," which she reportedly penned about her relationship with John Mayer. 
Did Taylor Swift write 'Midnights' all by herself?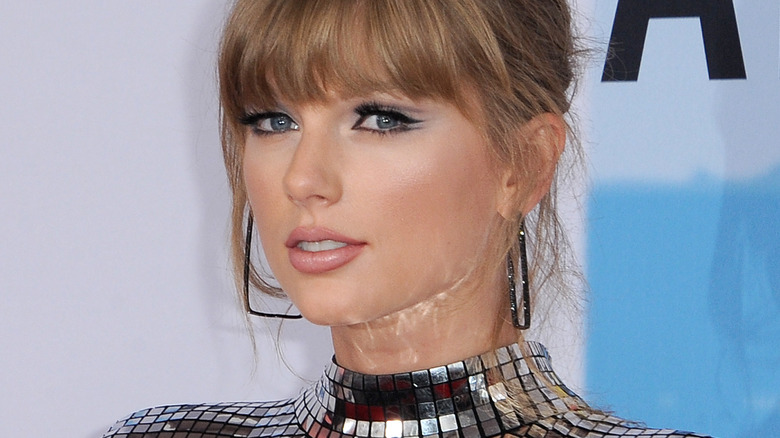 Tinseltown/Shutterstock
Taylor Swift recently released her new album "Midnights," which she described "as the stories of 13 sleepless nights scattered throughout my life" (via Us Weekly). Ahead of her new release, the songstress had been doing some major promo on TikTok and Instagram, where she's been revealing "Midnights'" track lists, album art, and other Easter eggs that only true Swifties can uncover. 
The "Bad Blood" singer also utilized TikTok to announce that fellow songstress Lana Del Rey features on her track, "Snow on the Beach." So far, it appears that Del Rey is Swift's only feature on "Midnights," but what about other collaborators? As it turns out, Swift didn't write all of the "Midnights'" tracks herself. In an Instagram video simply captioned "The making of Midnights," the former country singer shared a collection of clips that gave fans a behind-the-scenes glimpse into her album making process, which included a clip of long-time collaborator Jack Antonoff. 
In the past, Antonoff had a hand in Swift's songs "Getaway Car," "Paper Rings," and "Out of the Woods," (to name a few) so it's no surprise that Swift was eager to share his participation in her new project with her fans.