Taylor Swift Reacts To Janet Jackson's TikTok About Midnights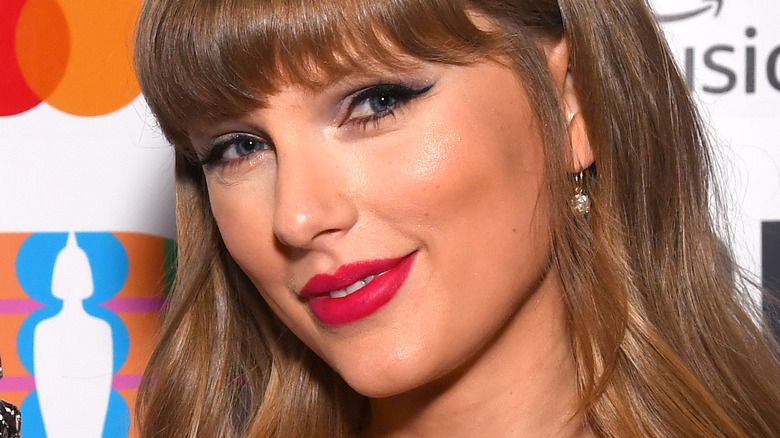 Dave J Hogan/Getty Images
Janet Jackson is getting the flowers she deserves from her fellow artists. After Taylor Swift made a reference to Jackson in her newest album, "Midnights," the "Rhythm Nation" singer took to social media to respond.
The song in question is the 4th track, "Snow on the Beach," featuring singer Lana Del Rey. In anticipation of the album, Swifties everywhere were delighted when their favorite artist announced that she would be releasing a collaboration with the "Young and Beautiful" singer. For years, the two singer-songwriters have been compared for their amazing musical chops, and fans have begged for any sort of crossover. Overall, the track already had a lot of eyes on it since it touts this momentous collaboration.
During the song, Swift sings, "But your eyes are flying saucers from another planet / Now I'm all for you like Janet." Of course, Swift is referencing Jackson's 2001 hit, "All For You." Shortly after the song's release, Jackson took to social media to respond to the musical name drop.
The admiration is mutual between Janet Jackson and Taylor Swift
It looks like Janet Jackson may be a Swiftie, too! On October 21, Jackson posted a TikTok reacting to the mention of her name in Taylor Swift's "Snow on the Beach." In true fashion of the demure singer, the video shows Jackson bopping her head as she listens to Swift's song. She sweetly smiles when she hears "I'm all for you like Janet" and hums to the lyrics. "It's nice, it's nice," Jackson notes — still smiling — as she listens to the track.
Swift responded to the acknowledgment from Jackson, gushing about the legendary performer. "I feel like I'm dreaming," Swift tweeted in a thread with Jackson. "I have so much love and gratitude for you and all you've done to inspire female artists everywhere."
Fans of both superstars are absolutely here for this interaction. "I love that she is listening!" one user wrote under Jackson's TikTok. "Mega fans of both ... this makes me so happy!" Well, Jackson did reveal that she plans on releasing more music in the future, so could this interaction be the foundation of a Jackson-Swift collaboration? For now, Jackson and Swifties alike seem to be loving the "Midnights" tracks.