RHOC Star David Beador's Divorce Drama Seemingly Comes To An End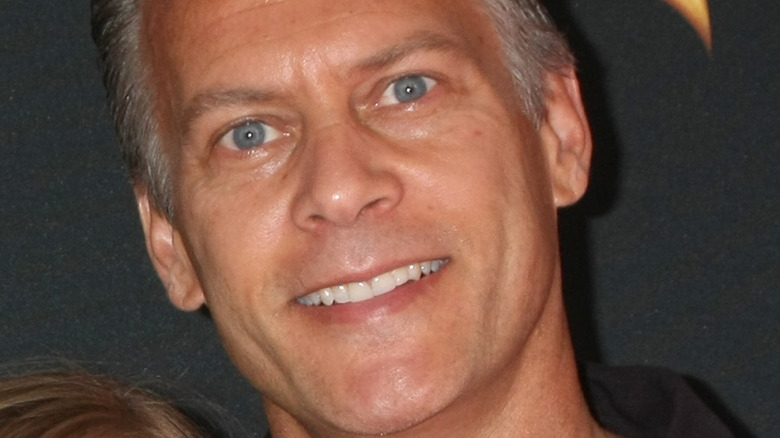 Kathy Hutchins/Shutterstock
When it comes to the makeups and breakups of reality television couples, the stars of "The Real Housewives of Orange County" have had their fair share of drama. In 2018, Shannon Beador made it no secret that she felt both shocked and saddened when her then-estranged husband, David Beador, stepped out with his new love, Lesley Cook — even though his divorce from Shannon was yet to be finalized. Shannon was hoping that David would at least wait until the ink dried on their divorce papers before introducing his new girlfriend to the celebrity world. One source close to the situation told People at the time, "It's disgusting and cruel that David would be putting this out so publicly as their divorce is not yet finalized. He's always been selfish and is clearly not thinking about how this will affect his children."
Fast-forward to the present time, and it looks like David has been working just as fast to divorce Lesley as he did when he courted her in front of the paparazzi. Although there have been some good times — like when they welcomed their daughter Anna Love together in 2021, per Us Weekly — there have been some bad times, too. David shared some messy relationship news when he filed for divorce from Lesley on September 15, 2022, according to TMZ. Well, it looks like their separation has gotten pretty complicated, if not confusing as well.
David and Lesley Beador's separation is as head-scratcher
A few days after news spread that David Beador had pulled the plug, his marriage took an unexpected turn when Lesley Beador claimed their divorce was off, per Us Weekly. But on September 28, 2022, Lesley said that she was the one who had filed for divorce, according to Page Six. Well, they must have taken a page from Sylvester Stallone and Jennifer Flavin's book of canceled divorces because, as of October 21, David filed a request for "dismissal without prejudice," per Us Weekly. In other words, they are back together again — for now. 
With that said, many eagle-eyed fans of "The Real Housewives of Orange County" have noticed that Lesley has not posted a family photo with David on Instagram since late 2021. One can only wonder what David's ex-wife, Shannon Beador, has to say about this back-and-forth confusion. It probably doesn't matter much, as she's clearly moved on with her own boyfriend, John Janssen. Sometimes, it's just better to sit back and watch the drama of someone else's episode for a change, right?