James Corden's Late Night Apology For His Restaurant Scandal Has Fans Cringing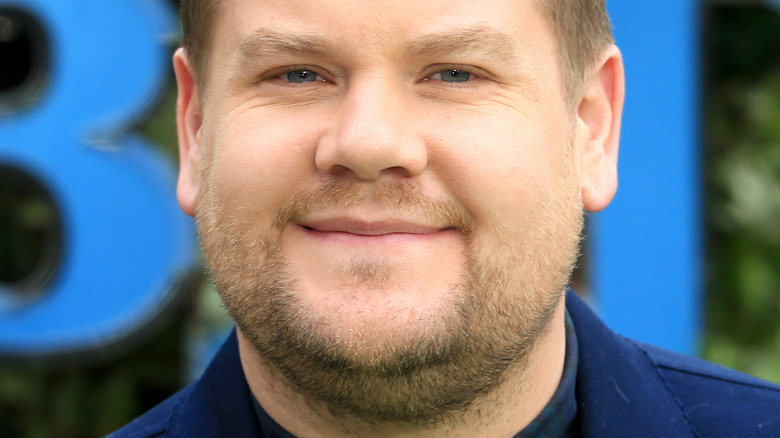 Fred Duval/Shutterstock
The James Corden restaurant saga continues! To recap, New York City restaurateur Keith McNally took to Instagram on October 17 to publicly ban the late night host from his popular restaurant, Balthazar, for life. McNally dubbed Corden "the most abusive customer to my Balthazar servers since the restaurant opened 25 years ago" and shared two alleged examples of his shady behavior. In one instance Corden reportedly ate his main dish, then told the restaurant manager he had found a hair in his food and demanded all of the table's drinks be comped. In another reportedly nasty encounter, McNally accused Corden of actually yelling at his server, "You can't do your job!"
Just a day after the incendiary revelation was made public, McNally returned to Instagram to share a surprising update: Corden was now unbanned. Apparently, Corden called McNally immediately and apologized, so he was forgiven and offered a second chance. However, the complete turnaround may have been premature given the new details that have since emerged. For one, shortly after the Balthazar faux pas, Corden's reputation of bad restaurant behavior took another hit when a TikToker claimed she saw him yelling at a busboy at Little Doms in Los Angeles simply because the place was closed. Secondly, the comedian continues to make the situation worse, as his handling of the whole ordeal has been less than stellar.
James Corden's latest apology may have made matters worse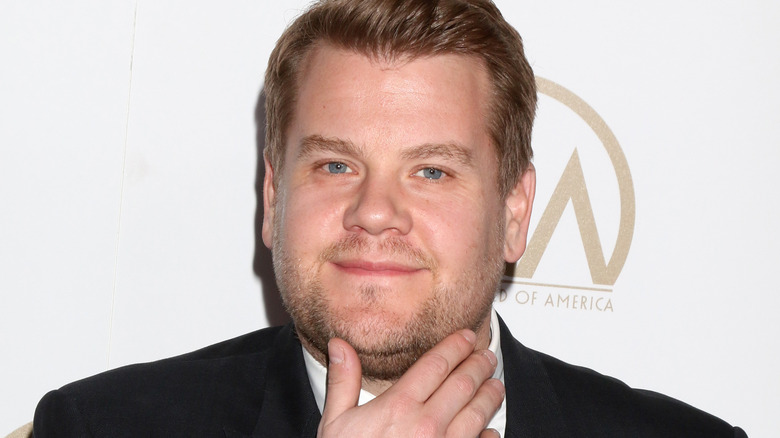 Joe Seer/Shutterstock
James Corden first addressed the juicy Balthazar drama in an October 20 interview with The New York Times — but he did not exactly apologize. Instead he tried to downplay the situation. "I haven't done anything wrong, on any level," he began. "I feel so Zen about the whole thing. Because I think it's so silly." Those comments sparked a new Instagram post from Keith McNally, who addressed the interview directly: "Was he joking? Or was he denying being abusive to my servers?" The restaurateur then pushed for Corden to admit he was wrong, arguing that it's the only way for him to keep fans' respect.
Then, on October 24, Corden finally addressed the incident on his show, except he didn't follow McNally's advice and it backfired. During his opening monologue (via Variety), Corden maintained that he didn't initially think he was wrong because "I didn't shout or scream. I didn't get up out of my seat. I didn't call anyone names or use derogatory language." After seemingly trying to justify his actions, he conceded, "I made a rude comment and it was wrong." But, it was too little too late. While some critics questioned his sincerity, others called on him to stop talking about the incident altogether. "James Corden's scripted-unscripted on camera apology just feels like making more of meal of it," tweeted one person, while another wrote, "Now, you look REALLY small and petty." Yet another concluded, "It was just so self indulgent lol, classic really."