Angelina Jolie Didn't Go Unnoticed While Visiting Daughter Zahara At College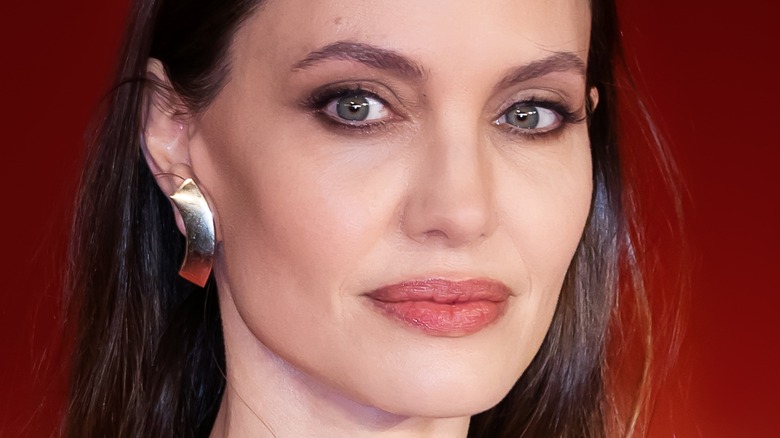 Gennaro Leonardi Photos/Shutterstock
It seems like it was just yesterday that Angelina Jolie adopted her second oldest child, daughter, Zahara Jolie-Pitt. However, it's actually been seventeen years; and as Angelina revealed back in July, Zahara is now a freshman in college. Zahara's school of choice is none other than Spelman College, an all-women HBCU located in Atlanta, Georgia. "Zahara with her Spelman sisters!" Angelina captioned an Instagram photo of Zahara posing with other Spelman students. "Congratulations to all new students starting this year. A very special place and an honor to have a family member as a new Spelman girl." Despite Angelina's excitement, Hollywood Life reported that the mom of six, who's based in Los Angeles, was making the most of her time with Zahara before she took the trip to Georgia. "Orientation starts in less than two weeks so Angelina's just been soaking up the last few days of having Zahara home before she starts this new chapter," revealed their source. "Letting her go is going to be tough for Angelina, they're so bonded, but she has every confidence that Zahara's ready for this." 
Fortunately, Angelina recently found a very valid excuse to spend some time with Zahara: Spelman College's homecoming. And though the "Mr. & Mrs. Smith" star was on Spelman's campus to support Zahara and experience their unique brand of homecoming, her presence definitely helped contribute to an eventful weekend at the school.
Spelman students and parents were excited to see Angelina Jolie
Angelina Jolie donned an understated all-black ensemble to stroll through Spelman's campus with daughter Zahara Jolie-Pitt. According to Page Six, Angelina's visit was a total surprise, which makes sense given the excited reactions by students and parents. Ever since, Twitter has been set ablaze with photos that Angelina took with various people on campus, as well as their experiences meeting her. And, oddly enough given social media's penchant for negativity, the reaction has been largely positive. 
One Spelman mom tweeted a photo of herself and her daughters meeting Angelina and Zahara, writing "#spelhousehomecoming was a blast, topped off by a cool moment meeting #AngelinaJolie on campus with our daughters!" Another Twitter user praised Angelina for standing behind Zahara's decision to attend an HBCU. "I love Angelina Jolie being so supportive of her daughter at Spelman," they wrote. "These spaces are so sacred to us so prioritizing her daughter's experience while immersing herself is just so special." There's also a hilarious viral photo of Angelina posing with an unnamed male student, where the tweeter joked about helping Angelina remain "inconspicuous." Given the widespread fanfare on social media and the tweet racking up nearly 160,000 likes and 7,500 retweets, it's safe to say that their plan failed.