Lala Kent's Ex Randall Emmett Faces Disturbing Accusations From Another One Of His Exes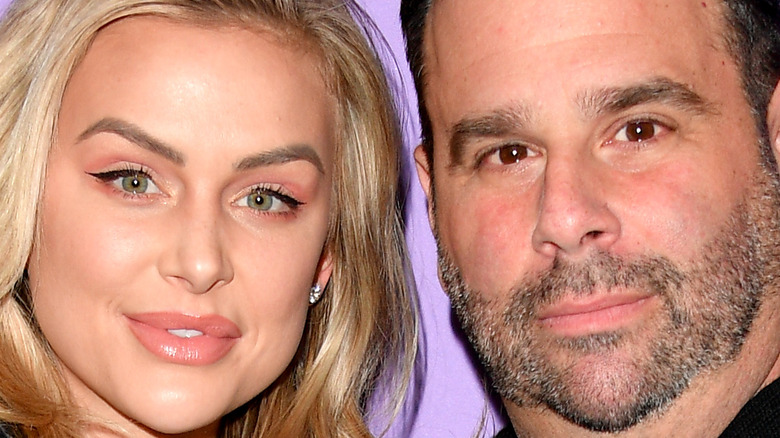 George Pimentel/Getty Images
Lala Kent's ex Randall Emmett is in hot water after new disturbing allegations against the producer make headlines. If you're a fan of the hit Bravo show "Vanderpump Rules," then chances are you've heard of Kent. Since joining the cast in Season 4, the reality TV star has become one of the network's most recognized Bravolebrities due to her unapologetic attitude and feuds with various cast mates.
Aside from her jaw-dropping antics on "Vanderpump Rules," the "Give Them Lala" author has also gained attention for her tumultuous relationship with Emmett. The beauty businesswoman and film producer were first linked in 2015 after the two met at Sur. In an interview with "The Daily Dish," Kent revealed that they had an "instant connection" after he asked for her to star in one of his movies. "I was like, 'Ok, I'm going to let my guard down.' Whatever's happening, I like it, you know?'" she told the news outlet.
In the years following, the former lovebirds remained mum on their rumored relationship. However, a month after Emmett finalized his divorce from Ambyr Childers, the two finally went public with on social media, per People. While they had a solid few years, including getting engaged and welcoming their daughter, the two officially ended things in 2021. Since that fateful day, Kent and Emmett continued to make headlines — with Emmett being slapped with serious allegations regarding his role as a film producer. Now it looks like it's only getting worse for the industry professional.
Ambyr Childers files restraining order against Randall Emmett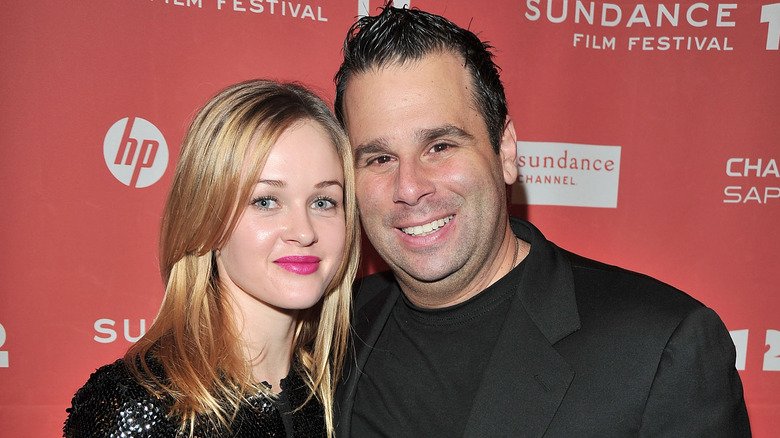 George Pimentel/Getty Images
Over the last few months, Randall Emmett has faced numerous allegations regarding his personal and professional life. Now his ex-wife and mother to his first two children, Ambyr Childers, has accused Emmett of "emotional and verbal abuse." According to US Weekly, the "You" star filed a restraining order against "The Irishman" producer on October 24 in Los Angeles. In the submitted documents, which E! News secured, Childers said the reasoning behind her filing stemmed from a "threatening" email she received from Emmett. In the aforementioned email, the producer asked his attorney Ben Valencia when he would "take this c*** down."
Before receiving the message, Childers said she was emailing Emmett about their eldest daughter's tardiness at school. "It is unclear to me if Randy intentionally sent me this email conversation to intimidate me or if he inadvertently included it," she wrote in the document. "But in either case, the threatening words can't be ignored." While Childers' temporary restraining order was denied, the court did set up a hearing for her case on November 14.
Childers' legal filing comes a few months after The LA Times released a shocking exposé on Emmett that featured an array of allegations — including him offering film roles for sexual favors. While the piece had statements from numerous people, including Kent, the producer denied the claims in a statement to People. "The allegations in the Los Angeles Times are false," he told the news outlet.