Kanye West's Donda Academy Doesn't Seem To Have A Future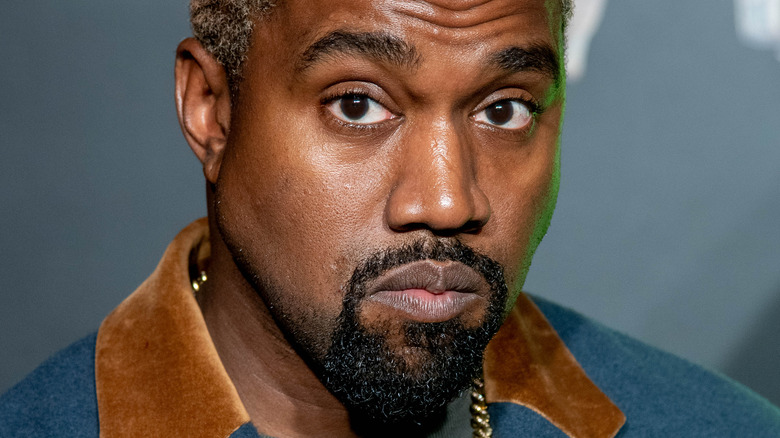 Roy Rochlin/Getty Images
Kanye West's legacy is in trouble. This week he was dropped by Adidas and forcibly removed from the Skechers headquarters. Adidas, who manufactured his Yeezy line, cut ties with Ye after the rapper spent the last several weeks engaging in anti-Semitic rhetoric, which has caused blowback from business partners and his fan base. "I can say anti-Semitic s*** and Adidas cannot drop me," Ye said during an appearance on "Drink Champs." Well, they can and did. The loss of his Adidas contract reportedly cost Ye somewhere around $1.5 billion, per Forbes.
In October 2022, Ye appeared on "Tucker Carlson Tonight" for a lengthy interview where he addressed his religious beliefs and relationship with the Kardashians. In the days following his interview, parts of the sit-down that Fox had opted to cut from the final segment were leaked, per Vice. In the leaked clips, Ye discusses his belief that there were "fake children" living in his house during his marriage to Kim Kardashian and his anti-Semitic religious opinions. It is important to note that Ye has been and has been open about being diagnosed with Bipolar disorder.
As the public pressure began to mount, Ye was dropped by Adidas, Gap, and even his representation at CAA, per Vulture. Aside from the brand deals, Ye is also facing the closure of his passion project, Donda Academy which does not seem able to withstand the fallout from his remarks.
Donda Academy is done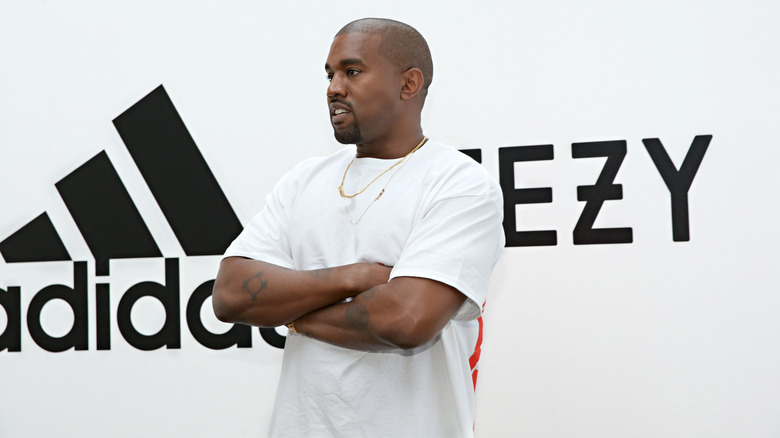 Jonathan Leibson/Getty Images
Kanye West's K-12 school, Donda Academy, which opened last year, has already shut its doors. In the wake of Ye's antisemitic remarks, Donda immediately terminated enrollment for the remainder of the 2022 to 2023 school year. In an email obtained by the London Times, school president Jason Angell informed parents of the decision. "Our leadership team will be working diligently to assist all families during this transition," he assured parents.
Donda Academy, named in honor of Ye's late mother, Donda West, has been a source of intense speculation among many. The school is accredited, costs $15,000 annually, and requires all parents and students to sign an NDA before enrollment, per The Cut. According to a report from Rolling Stone, the school offers a wide range of subjects, including STEM and fashion design courses. In the past, Ye has referred to Donda as a "gospel school" during a "Good Morning America" interview though the exact nature of its curriculum remains shrouded in mystery. Tellingly, Kim Kardashian has adamantly refused to enroll the four children she shares with West in Donda.
So, where does Ye go from here? As his businesses continue to fail, his musical legacy is next. "This is one of the biggest L's that we have ever watched a human take in business and in music, and it was all self-inflicted," Charlamagne Tha God told The New York Times. "Not one song is good enough for this level of bigotry."