The Bizarre Way Cops Found Mark Salling's Body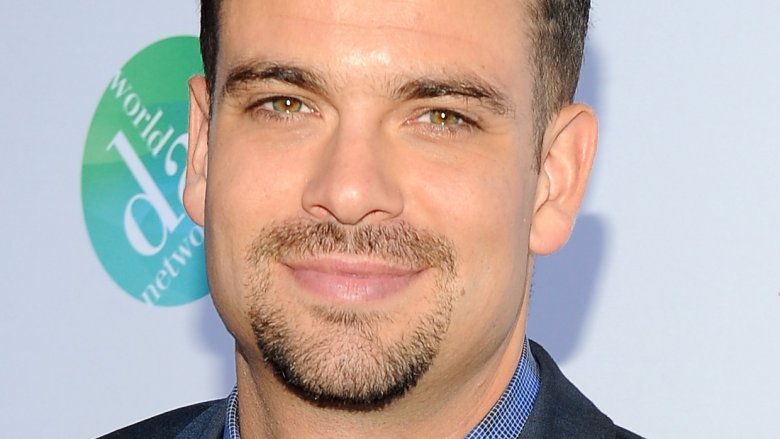 Getty Images
More information has come out regarding the Glee actor's passing.
According to a report by TMZ, authorities found Mark Salling's body completely by chance. Unlike many people who take their own lives, Salling, who had been reported missing to the LAPD early on Tuesday, Jan. 30, 2018, did not leave a suicide note before reportedly venturing out to a riverside area to hang himself, leaving no indication of where he might have gone. And while one might suspect that cops would have had to use advanced technology, like GPS tracking, to locate Salling by way of his cell phone or car, that's apparently not what happened.
Instead, police officers that were near the location where Salling's body was found had been in the area on an unrelated matter. However, once there, they'd noticed Salling's vehicle and ran the license plates through their system. Since he had been marked as a missing person, the cops searched the area for the actor, ultimately finding his body hanging from a tree.
As Nicki Swift previously reported, Salling was found dead at 8:50 a.m. in the Sunland-Tujunga neighborhood of Los Angeles on Jan. 30, after police had attempted to perform a welfare check on him. Salling's attorney Michael Proctor later confirmed the news, noting, "Mark was a gentle and loving person, a person of great creativity, who was doing his best to atone for some serious mistakes and errors of judgment."
Salling was 35 years old.
Prior to his apparent suicide, Salling had pleaded guilty to child pornography charges, two years after he'd been arrested following the discovery of illegal photos and videos at his home. Having taken a plea deal, Salling was looking at about four to seven years behind bars, with 20 years of supervised release. He was also expected to pay restitution to the victims, presumably the children in the images. However, Salling, who'd been out on bail at the time of his death, had not yet been sentenced, though he had a hearing scheduled for March 2018.
Salling may have attempted to end his life once before. In August 2017, TMZ reported that Salling had cut his wrists in his home before calling his roommate for help. After paramedics arrived on scene to treat him, Salling was reportedly subjected to a psychiatric evaluation and later transported to a "rehab facility for psychological issues," though his attorney denied the report at the time.