Nicole Eggert's Dr. Oz Interview Didn't Go As Planned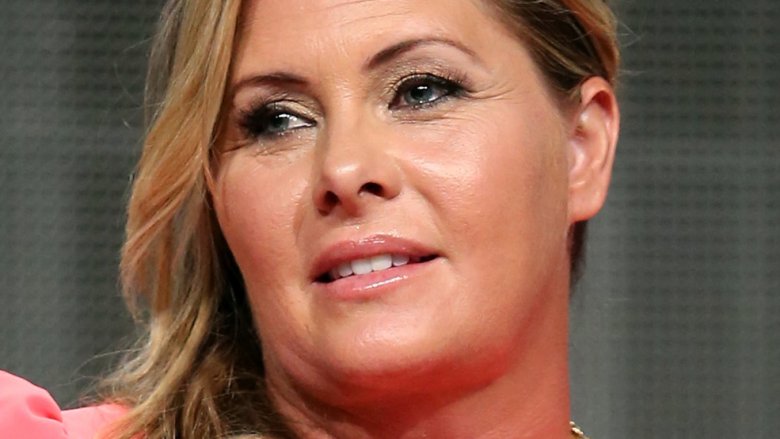 Getty Images
Sounds like the former Charles in Charge star did not agree with how the show presented her allegations.
TMZ reports that Nicole Eggert visited The Dr. Oz Show on Tuesday, Jan. 30, 2018, to film additional footage for an episode of the series. But it doesn't sound like things went so well. In footage obtained by the gossip rag, Eggert and her team, lawyer Lisa Bloom and manager David Weintraub, can be heard arguing with producers about how they felt the execs were trying to "sabotage" her.
"I wouldn't be surprised right now, to be honest with you, if you guys nudged some things, cause the whole thing seems like an attack on me," Eggert, who's accused her former co-star Scott Baio of sexual abuse, said in the video. "It really seems like Scott Baio's position, his side, has been taken, and it feels like sabotage and it's horrible. If [Dr. Oz] didn't believe my story, just say, 'I don't believe it.' Just don't drag me through the mud over something I have no idea."
According to TMZ, the confrontation came after Dr. Oz (full name Dr. Mehmet Öz) questioned if Eggert had really had sex with Baio when she was 17 years old, allegedly bringing up a statement from Eggert's friend Christy that made it appear as though Eggert had been 18 years old when she started a sexual relationship with Baio.
As Nicki Swift previously reported, Eggert spoke out against Baio on Twitter on Saturday, Jan. 27, before visiting Megyn Kelly TODAY to elaborate on her accusations. There, she claimed that Baio had sexually abused her, starting from when she was 14 years old. She's also alleged that she and Baio had had sex when she was 17 years old.
Baio has continually denied these allegations, taking to both Facebook Live and Good Morning America to defend himself.
Eggert's interview was originally slated to air earlier in the month. However, Baio's legal team reportedly sent The Dr. Oz Show a cease and desist letter, which caused production to shelve the episode. Eggert's interview, featuring the recently filmed footage, is expected to air on Jan. 31.